Share this item with your network: BACKGROUND IMAGE: iSTOCK/GETTY IMAGES
Managing and protecting all enterprise data

iSTOCK/GETTY IMAGES
Evaluate
Weigh the pros and cons of technologies, products and projects you are considering.
Storage vendors stacking the deck
Storage vendors have been busy creating server-to-application product stacks. It looks like the type of ploy that will give them more leverage, and take it away from you.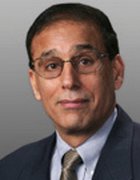 By
Storage vendors have been busy creating server-to-application product stacks. It looks like the type of ploy that will give them more leverage, and take it away from you.
There's a fundamental shift of titanic proportions taking place in IT. No, I don't mean the massive shift toward using disk in favor of tape to protect data. I'm also not referring to the fundamental changes occurring in storage architectures to improve its interaction with virtual server technologies nor the increased usage of solid-state storage or automated storage tiering. What's causing this big shift is the crazed passion with which the industry seems to be heading into building proprietary stacks from the server all the way to the application.
Cisco Systems Inc., for example, is building servers and partnering with VMware Inc. and EMC Corp. to create what EMC calls a Virtual Computing Environment (VCE) solution. In reaction to Cisco getting into the server business, Hewlett-Packard (HP) Co. mainstreamed its ProCurve networking group within the company and bought 3Com Corp. to ensure it had a strong networking alternative to Cisco. And Oracle Corp. purchased Sun Microsystems Inc. and then made known its intention to build a complete vertical stack that will be tightly integrated (read proprietary) and use its own virtualization technology.
Even Hitachi Data Systems, seemingly content being a best-of-breed high-end and midrange storage supplier, felt it needed to do something. It reached back to its parent company and announced its own vertical stack using Hitachi servers, which will have a special console to integrate the stack. NetApp then went on to do its deal with Cisco and VMware as a counterpoint to EMC's moves.
Storage vendors are scurrying to line up partners so they aren't left out. The question is if any of this craziness is necessary or warranted. My answer is a flat "No." I have the advantage of having seen the minicomputer revolution, then the PC revolution followed by the client/server revolution. Now we're undergoing a virtual "everything" revolution. I still remember a previous "vertical" stack era when users chose partners for life. If you belonged to the IBM camp you lived and died by it. Ditto for Burroughs or Honeywell or Unisys. Device interoperability didn't exist, and applications often worked on only one stack. You effectively belonged to the computer company.
For decades, the industry worked very hard to break this "own everything" mentality. We developed standard interfaces (such as SCSI) to make storage work with many different systems. EMC did a phenomenal job to create a "best-of-breed" storage solution that worked with any system that supported a SCSI interface. Then other storage interfaces, like Fibre Channel (FC), were developed; it took a few years to get the interoperability kinks out, but it got done. The benefit to IT has been immeasurable and has happened across all disciplines. Applications can run on many different OSes, APIs are available for managing devices and printers work with every system in the market. In addition, TCP/IP opened up a new world. We've finally arrived at an era where choice matters, where best of breed matters. You still place your bet on a vendor, but not for everything.
Now it seems we're heading back to the '70s. It doesn't matter who started the "stack war" or who's partnering with whom. What matters is that your choices are about to be taken off the table. For example, keep an eye on Oracle over the next decade; they now control hardware, database, storage and server virtualization.
The vendors' reasons are clear, but the direction is all wrong. As a customer, you want to be able to buy EMC storage even if you have all Sun servers. Or you may want NetApp systems for NAS and EMC for SANs. Maybe 3PAR's your choice for virtual server storage and you favor Nexsan Corp. for data archiving. Best-of-breed systems keep everyone on their toes, and I'd hate to see that disappear as each player opts to partner with others.
I can understand how the vertical stack strategy is in the best interest of Cisco or Oracle. What I don't see is why vendors such as EMC, Hitachi Data Systems, NetApp and VMware would want to play this game. Their success was built on delivering best-of-breed products and being able to play with everyone. So why limit yourself by choosing partners?
You will be the final arbiter. You'll either let the big guys dictate what you'll buy or you won't. It might seem innocuous right now, but it does matter.
I like choices. I like that VMware has Microsoft Corp. and Citrix Systems Inc. to compete with, and that 3PAR, EMC, Hitachi Data Systems, IBM and NetApp are contenders for high-end storage.
Ultimately, you'll vote with your dollars. Don't forget: It was users who threw out the proprietary stacks a few decades ago. You have the same kind of leverage now, but at an earlier stage in the process. It's up to you.
BIO: Arun Taneja is founder and president of the Taneja Group, an analyst and consulting group focused on storage and storage-centric server technologies. He can be reached at arunt@tanejagroup.com.
Dig Deeper on Storage vendors