Share this item with your network: BACKGROUND IMAGE: iSTOCK/GETTY IMAGES
Managing and protecting all enterprise data

iSTOCK/GETTY IMAGES
Manage
Learn to apply best practices and optimize your operations.
Storage salaries edge up in lean times
While storage salaries crept up this year and next year's paychecks might be a little fatter, on-the-job training and new technologies are reasons to love your job in tight times.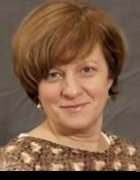 By
Storage salaries are higher than last year, but not by much. Still, on-the-job training and new technologies are good enough reasons to love your job in tight times.
The results of our eighth annual Storage magazine/SearchStorage.com Salary Survey reflect a larger economic trend of tightly strapped salaries that loosened by only a few inches in 2010, and spending that's limited to projects with tangible ROI. This year, our 326 respondents said they earned an average annual salary of $96,554 vs. $96,425 in 2009, less than a 1% increase.
That's a much smaller year-over-year increase than we've seen in our previous surveys; in 2009, respondents reported a 3.5% year-over-year salary jump while our 2008 survey sample reported a 6% rise over 2007.
Still, our 2010 survey respondents earned a good chunk more than our 2009 group of 363 respondents; the average salary reported by last year's respondents was $85,869.
Economy still a drag
Headed into 2011, and looking at an economic picture too hazy for anyone to predict with confidence, this year's Salary Survey respondents are apparently hunkering down and expecting budgets and salaries to stay locked down. Indeed, they estimate their compensation will drop in 2011 to $95,087, representing a 1.5% decrease from 2009.
As perhaps another indication of an intimidating economy, approximately 33% of this year's respondents stated they were in "maintenance mode," or, as one respondent wrote: "Very much in maintenance mode. The current economic climate will not allow for much more."
However, many of those surveyed reported taking on the sort of ambitious data storage projects that lean times demand -- ones designed to eventually cut costs and increase efficiency. Newly virtualized environments, implementing archiving tiers and consolidating data centers are all projects that ranked as priorities in our survey and follow-up interviews.
For Eric Hall, IT infrastructure engineer at a San Francisco-based multimedia company, virtualization and data deduplication projects completed in 2010 were a success. But, he added, "we still struggle to keep up with the demand." Like most storage admins, Hall noted, his shop has "capacity issues."
"We buy a couple of terabytes of backup, and then the storage is out of control," Hall said, echoing a sentiment familiar to plenty of our survey takers. And while stress and workloads seem to increase with the size of data stores, so do salaries, according to our results. Those managing less than 1 TB averaged $73,156, while those managing between 100 TB and 500 TB earned an average of $123,681.
@pb
New England region and financial services top salary charts
In California, Hall's annual salary of $112,000 is higher than the $96,433 average reported by his Pacific region peers. The Pacific region ranked fourth among the eight U.S. regions represented in this year's survey. New England respondents topped the salary chart this year with an average annual paycheck of $116,362.
Those located in the Southeast region held up the bottom rung at $85,487. In Canada, data storage professionals earned an average salary of $105,589, ranking behind just two of the U.S. regions.
When broken down by industry, the financial services sector topped all others with an average salary of $122,040. This was followed by the healthcare/pharmaceuticals industry with $107,100.
In our 2009 survey, we spoke with several storage professionals who were headed to government jobs or non-profit organizations as a way of landing safely outside of companies impacted by Wall Street quakes. In 2010, respondents with jobs in the government/nonprofit sector reported average annual salaries of $85,339; those working in education ranked last with $71,185.
When it came to anticipated 2010 bonuses, IT services was the most optimistic among our industry verticals: respondents in this category ranked fourth with 2010 average salaries of $104,631 but estimated a 2010 bonus of $11,756. Financial services sector respondents predicted their end-of-year checks would include an average bonus of $8,750.
@pb
New challenges, promotions are key to job satisfaction
Regardless of industry or geographic location, our Salary Survey respondents agreed that income was the chief priority when considering a job in data storage management. Career advancement was next, followed by job responsibilities. Again and again, survey takers told us that new IT challenges, a growing skill set, and the opportunity to architect new systems and meet the demands of a growing business were chief contributors to overall job satisfaction.
"I've stayed so long because it's been a really great growth opportunity," the 36-year-old Hall said. "We've all been here a long time and we're a great team. We have developed, for the most part, a real intimate working relationship with the business."
Another respondent, a senior IT director at a national industry trade association, said he's stayed in the same job for nearly two decades due to the internal career advancement and recognition he has received. "I've been promoted several times and there are good opportunities for education," he said, such as workshops, seminars and conferences. Of course, a dearth of training time and money usually has the reverse effect, and several respondents cited those factors as what they like least about their current jobs. As one respondent told us: "Untold hours of personal unpaid time [spent] learning emerging technologies" was sinking his current job satisfaction level.
Another wrote that his current job was characterized by a "lack of training and qualified staff to support the growing demands of storage." And one spelled out his complaint in more detail, saying his job was hard to like because of "the horribly long, necessary, uncompensated hours due to our woeful staffing (two people to support 600 PCs, 40 servers, 40 switches and 2,500 users)."
Despite other similar scenarios, approximately 50% of our respondents plan to continue to work in storage; the others said they were more likely to leverage their data storage experience in another area of IT. Some, like Hall, believe their future might lie in managed services.
In a lot of shops, Hall said, "internal IT growth is negative. So I'll probably end up at a cloud provider somewhere." From his perspective, that's where "the market is going."
"I'd love to be a techie guy, and continue to architect large hardware and storage arrays -- but it's difficult because so much is going to service providers," he noted.
@pb
Hall said that more than half of the 60-person global IT team at his firm is expecting to be laid off in 2011. "It's very tough. It's hard for companies to justify the cost of additional IT staff when managed service providers can deliver" the projects for less, he said.
Smart bosses, soft benefits go long way in tough times

In 2010, plenty of respondents report that they're paying more for some benefits, like healthcare, than in 2009. Nearly 30% saw their benefits reduced in 2010, and 57% said they remained unchanged; however, 12.6% were lucky enough to see benefits improve.

So how much do benefits matter? Well, it's true that more than 48% of those surveyed said benefits were the least important factor when choosing a new job. But when it came to naming reasons for liking their current jobs, soft benefits such as short commutes, domestic partner healthcare coverage and fitness centers were all cited as reasons respondents are satisfied at their current jobs.

Check out the following list to find out seven reasons why storage pros love to go to work -- or not.

BEST THING ABOUT WORK
"That I have a job. Also, that I have some choice in what IT initiative I push for."
"Ability to influence management decisions on data management strategies."
"Working from home!"
"Researching and reporting only storage-related issues."
"Close to the mission. Medium-sized shop allows everyone access to new technologies."
"My coworkers."
"Opportunity for professional development."

WORST THING ABOUT WORK
"Poor planning, with regard to project management."
"Politics."
"Lack of IT consultation on a corporate decision."
"I'm occasionally accountable for areas over which I do not have authority."
"No overtime pay; have worked 20 weekends in 2010."
"Stress level and constant layoffs."
"All the diversions -- paperwork, ad-hoc application reports -- all non-storage issues."
@exe
@exb
Experience, diplomas pay off
Having a dedicated storage group is one way that many organizations formally recognize the importance of storage, and our annual survey showed that dedicated storage groups were in place at 60.7% of companies with more than $10 billion in revenue. That figure dropped to a little more than 51% at firms with between $1.1 billion and $10 billion in revenue.
In general, we found that salaries among our survey respondents rose according to company revenue. At the top end of the scale, data storage professionals working at companies with revenue greater than $10 billion earned an average of $133,509, while firms with revenue lower than $100 million paid their storage pros an average of just under $75,000.
@pb
At a time when so many new storage technologies are coming onto the scene with promises of providing new efficiencies and value, companies are apparently willing to pay for knowledge, whether it was acquired in the classroom on or the ground. Salaries rose steadily for respondents as their years of experience stacked up. For rookies with one to five years of experience, the average annual rate of pay was $55,625; with six to 10 years of experience, salaries jumped to $77,242; those with 11 to 15 years of experience earned an average of $80,849; 16 to 20 years garnered an average of $95,830 -- and veterans with 20-plus years of experience averaged $118,455.
There was a fairly direct line between education and salary this year; in the past, our annual surveys have offered a glimpse into the real-world scenarios where companies are far more concerned with paying for skills than diplomas. While that may often be the case, this year's survey showed salaries climbing steadily alongside the number of school years. (The one exception was junior college. Junior college graduates didn't fare better than those who chose not to return to the classroom after high school.)
The average rate of pay among respondents holding high school diplomas was $79,136, while college graduates earned $94,259. And the cost of completing some college coursework but not receiving a full four-year degree also looks like a good investment; those who had some college experience averaged a bit less at $91,902. As they do every year, advanced degrees proved their worth: $117,140 was the annual average salary for those holding a Master's or Ph.D. degree.
When storage experience is combined with advanced degrees, the payoff is significant. A Master's degree combined with more than a decade of storage-specific experience yielded an annual average salary of $172,990.
One respondent, a storage administrator for a New England university with approximately 30 TB of data storage, said he started out as a desktop administrator, and was promoted through the ranks to become a server administrator before working on storage the last three years. "The big thing for us right now is tiering," he said. "We use NetApp storage and we don't have a good way to move the data around based on its usage, so we wind up with some disks that are really busy and some that aren't." Understanding and redesigning storage systems is work experience that he knows will be valuable in his current job and possibly others.
"I'm pretty new to the field," he explained, "so I might be at the low end of the salary range, but I'm looking at this like a great experience."
BIO: Ellen O'Brien is the site editor for SearchStorage.com.
Dig Deeper on Storage market research reports