 BACKGROUND IMAGE: iSTOCK/GETTY IMAGES
Managing and protecting all enterprise data

iSTOCK/GETTY IMAGES
Evaluate
Weigh the pros and cons of technologies, products and projects you are considering.
SNIA's new heterogeneous storage management solution
SNIA is promising a new solution that manages heterogeneous storage environments. Will it deliver?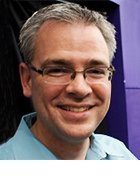 By
What if there was a piece of software that knew all about your EMC storage, Brocade switches and Sun hosts? What if it presented the same face for EMC, Hitachi Data Systems, Sun, IBM, and Hewlett-Packard storage? That's what the Storage Networking Industry Association (SNIA) Storage Management Initiative (SMI) is promising, and current products are delivering. But what if that software also knew how to present storage on those arrays, and how to configure zoning and LUN masking, too? That's something to write home about, and that's what a number of companies are working on as we speak.

@exb
Managing arrays


Newer storage management applications abstract disk subsystem functions, using APIs or SMI standards that hide the complexities of each vendor's arrays.
@exe

Hiding behind a mask
As I discussed in my Storage October column, (see "Vendor independence: Are the trade-offs worth it") managing a heterogeneous storage environment can be tricky. It's hard to comprehend the diverse storage landscape, and every model has its own interface, terminology and quirks. EMC fans: When is a LUN not a hypervolume? When it's a metavolume, of course. If you don't get the joke, don't worry about it, you shouldn't have to. And emerging storage management technologies will make sure you never have to.

Storage management software vendors are working feverishly to put a unified face on the complex set of capabilities found in storage systems. Whether it happens with the new SMI (see sidebar, "SMI? What happened to Bluefin?") or through vendor swapping of proprietary APIs, the time is coming when one storage management product will be able to report on and configure everything in your data center.

One particularly valuable outcome of the work to develop SMI was an idealized model of the complete face of storage, from disk through array, virtualization and networking. This common information model (CIM) schema attempts to standardize the terminology for the devices and interconnections found in storage networking. Under SMI, a LUN presented from an array is always called a storage volume, whether it's based on physical media or a more complicated RAID configuration.

In practice, the CIM schema can be used to hide the complexities of each storage system behind a consistent face. "Managing arrays" shows just such an idealized representation of a storage array from AppIQ Manager, one of the first of this new generation of storage products. This clear, concise picture would look quite similar showing an EMC Symmetrix, an HP XP, or an IBM ESS.

The next level of functionality
Conventional storage resource management (SRM) applications have been limited to passively reporting on a storage environment. Most show logical file information--such as ownership and age--and some include application information, such as the number of records in a database file. Some SRM products even mix CIM-enabled views into storage system utilization and LUN allocation.

Many vendors have tried differentiating their SRM products by adding the ability to react to events, to varying degrees of success. These so-called policy management functions include automated functions such as deleting disallowed file types or duplicate files. While features like this can be useful in some situations, SRM is still largely a passive reporting tool-not an active management application.

A more useful addition--also seen in many SRM products--is the ability to calculate internal costs based on storage usage. In this field, SRM really shines since it's capable of automatically generating internal invoices for emerging utility-based storage operations. More and more GlassHouse customers are asking for help developing internal storage utilities, and SRM is a critical tool.

@exb
SMI? What happened to Bluefin?
First there was Web-Based Enterprise Management (WBEM) which improved the communication mechanism for infrastructure management over SNMp. Next SNIA extended the Common Information Model (CIM) to provide a standard management schema for storage. Then there was Bluefin, an effort to turn the CIM schema into a useful management interface for storage. Now there's the Storage Management Initiative (SMI).

The Bluefin specification is the core of the current SMI effort, and it's starting to spread. Just about every storage equipment vendor was involved in creating Bluefin, and most have announced products that support it. Bluefin was the working title, and now SNIA has decided to name the finished product SMI.
@exe

Going vertical
What SRM lacks is the ability to actively assist in the provisioning of storage. Knowing that there are 500 duplicate files on a server is less useful than having them deleted automatically, but neither really helps a storage administrator do their job on a daily basis. This is where the next generation of storage management comes in.

GlassHouse was recently brought in by storage software start-up AppIQ to give feedback on their Manager product. While it does provide some SRM-like functionality--including automated chargeback--this product is really in a different class. Products such as these leverage SMI and proprietary APIs to manipulate the devices found in a heterogeneous storage environment. In addition to the AppIQ manager, start-ups such as CreekPath Systems, Longmont, CO, and InterSAN, Scotts Valley, CA, along with established players like BMC and Veritas all promise--and to various degrees deliver--such functionality. They integrate reporting and chargeback, provisioning and application visibility into a single interface.

Gartner calls this function storage area management (SAM), and it can be envisioned as the vertical integration of management, from storage to application. Want to assign a new LUN to a host? Just select it in the provisioning wizard, and let the software handle the device-specific details. It doesn't matter whether you select an HDS or EMC system, both look and act the same within the software.

What differentiates this breed of product from the virtualization crowd is the fact that they can make changes the correct conventional way. Instead of directing traffic like a virtualization box, these products manipulate the systems through APIs, just like their native management tools. For instance, when AppIQ Manager provisions storage on a Solaris server, it tells the API to edit the lpfc.conf file, just like you would. Whereas a network based on virtualization is dependent on the function of the appliance, a network configured with a SAM application will continue to run fine, even if you uninstall the management software. You can even continue to manipulate the components using the old proprietary tools without disruption.

SAM applications will never provide the complete in-depth control of proprietary tools, just like SMI will never completely replace proprietary APIs. But if the most common operations can be performed from a single interface, enormous productivity dividends can be realized. As I noted in my October column, one of the key limiters to the productivity of storage administrators is the complexity of the storage components themselves. For now, even cross-platform tools such as EMC's Control Center/Open Edition still require separate configuration of arrays, switches and servers. The promise of vertical integration of visibility and management offered by the new breed of storage management software will make your life easier.
Dig Deeper on Storage management tools