Share this item with your network: BACKGROUND IMAGE: iSTOCK/GETTY IMAGES
Managing and protecting all enterprise data

iSTOCK/GETTY IMAGES
NetBackup, Avamar top choices for backup apps again
Both of last year's top Quality Awards backup applications keep up their winning ways with repeat victories over an expanding field of backup and recovery apps.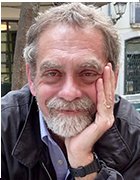 By
Both of last year's top Quality Awards backup applications keep up their winning ways with repeat victories over an expanding field of backup and recovery apps.
Symantec Corp.'s NetBackup and EMC Corp.'s Avamar are repeating their victories of last year in the Storage magazine/SearchStorage.com Quality Awards for backup and recovery software.
In this seventh Quality Awards for backup apps, the field widened, with seven midrange products joining the familiar five that dominate the enterprise group (see "Products in the survey"). You'd have to go back to 2005 to see that many products in the finals, which indicates the backup software industry is making room for old standbys and upstart apps.
Overall scores are also rising, which suggests users are finding higher levels of satisfaction as backup apps evolve to handle data protection needs. For enterprise products, the average overall score of 5.99 is the second highest we've seen; among midrange apps, the overall average is 6.10, which tops the 5.65 from last year.
@pb
Overall rankings
Enterprise. Symantec NetBackup built up an overall score of 6.24 with consistent marks in all five rating categories and scores high enough to finish first in three of them. IBM's Tivoli Storage Manager wasn't far behind with a 6.13 that was good enough for second; IBM also finished second in the previous survey. EMC NetWorker notched its third consecutive third-place finish with a 6.08. Past three-time winner CommVault Systems Inc.'s Simpana just missed the top three but posted a solid 5.93 fashioned from strong showings in the sales-force competence and product features categories. Hewlett-Packard (HP) Co.'s Data Protector rounded out the group with a 5.57.
Midrange. EMC Avamar's 6.50 rating wasn't quite up to its record-setting 6.69 from a year ago, but it was enough to squeak by Veeam Software's Veeam Backup & Replication, which made a splash as a first-time finalist with a 6.45. Avamar prevailed in three categories while Veeam was victorious in the other two. Another new finalist -- Dell Inc.'s AppAssure -- snared third with a 6.33. The ratings for EMC, Veeam and Dell products tallied higher than 6.00 in all five categories. Acronis Inc.'s Acronis Backup & Recovery had a 5.98 for sales-force competence and a 5.91 for product features, but the midrange winner from two years ago still earned an overall 6.12 for fourth. Symantec Backup Exec, another past winner, received an overall score of 5.95.
@pb
Sales-force competence
Enterprise. You don't have to twist arms to convince data storage managers they need a backup application, but a savvy sales force always helps. Sales teams must be doing something right, since the cumulative sales-force competence score of 6.14 on this Quality Awards survey is the highest ever (a hair over last year's 6.12). With top scores for six of seven statements in this category, EMC NetWorker prevailed with a 6.40, followed by CommVault, which led in the remaining category statements and rolled up a 6.21 for second place.
Breaking down the numbers
NetWorker's highest marks were for having knowledgeable support teams (6.67) and flexible sales reps (6.57).
CommVault easily won the statement about having sales reps who are knowledgeable about users' industries (6.52), but it scored even higher for its sales support teams (6.59).
Licensing is still nettlesome; all products received their lowest ratings for "The vendor's licensing formula offers good value."
Midrange. Among midrange backup and recovery products, the sales experience is also better than ever, with the group averaging a 6.16 for sales-force competence -- far higher than the previous record of 5.73. Veeam, one of the new crop of virtual machine-centric backup applications, sailed to victory in this Quality Awards category with a very impressive 6.75. That was just enough to nudge out EMC Avamar, which netted a nifty 6.72. AppAssure, now part of the Dell family, finished third with a 6.14.
Breaking down the numbers
Veeam had one of the only two 7.00-plus scores in the survey: a 7.06 for offering good value with its licensing scheme.
The top three (Veeam, EMC and Dell) each scored 6.00 or better on all rating statements.
Veeam scored highest on four statements, while EMC finished on top for the remaining three.
All seven products received scores of 6.00 or better for having knowledgeable sales support teams.
@pb
Initial product quality
Enterprise. Scoring highest on six of the seven quality statements, Symantec NetBackup cruised to a category win with a 6.13, outscoring IBM Tivoli Storage Manager (5.87) and EMC NetWorker (5.81). NetBackup's highest statement score was for the efficient use of tape (6.53), but it also did well on one of the bellwether statements in the Quality Awards survey -- "This product delivers good value for the money" -- with a 6.26, which just edged out CommVault's 6.23 score on that item.
Breaking down the numbers
IBM Tivoli Storage Manager rated highest (5.83) for "The product requires very little daily intervention."
Getting software up and running can be tough. The group's cumulative 5.78 was the lowest category score in the survey, but it was the second highest for this category ever.
We know tape: After NetBackup's 6.53 for tape handling, the next highest scores were for IBM (6.42), EMC (6.40) and CommVault (6.32) -- all for tape handling, too.
Midrange. Midrange backup applications are making good first impressions: The cumulative average for all seven products for initial product quality was 6.18, which is a new record for the category. Veeam led the pack with a sterling 6.71, which was enough to overcome two strong contenders: Acronis (6.55) and Dell (6.48). Acronis rated highest on three category statements, while Veeam came out on top for the remaining four.
Breaking down the numbers
The top three finishers -- Veeam, Acronis and Dell -- had the three highest scores ever for midrange products in this rating category.
Veeam flirted with the 7.00 mark with a 6.90 for ease of installation, but Acronis' 6.91 tally for not requiring professional services was the top statement score.
Wizards work: The highest averages for all products were 6.37 for ease of use and 6.34 for ease of installation.
@pb
Product features
Enterprise. The proverbial rubber hits the road when an application shows off its features. Symantec (6.48) nosed out IBM (6.43) for the top spot in the product features category. The margin was that narrow despite NetBackup winning six category statements to Tivoli Storage Manager's two. Their scores were remarkably consistent, as were those of third-place winner CommVault (6.14). EMC just missed making the top three with a 6.11 that included only one sub-6.00 score.
Breaking down the numbers
NetBackup got the highest single score (6.66) for being a "complete solution"; IBM and CommVault also fared well on this statement, with a 6.50 and 6.35, respectively.
IBM led the field on statements related to archiving features (6.42) and interoperability (6.39).
The best across-the-board score was a 6.26 for "This product's file system backup features meet my needs."
NetBackup and Tivoli Storage Manager were the only products that received 6.00-or-higher ratings on all statements.
Midrange. EMC Avamar continued its duel with Veeam by posting an imposing 6.60 for product features ratings. Veeam's 6.27 was good enough for second place in the category, although Dell AppAssure was breathing down its neck with a 6.25. The highlight of Avamar's winning performance was a 7.03 for its backup-to-disk prowess, one of the five statements it won. Dell snagged two statements and Veeam came out on top for the final one.
Breaking down the numbers
EMC Avamar also had the second-highest statement rating, a 6.94 for "This product scales well to meet new requirements."
Interoperability is an issue, as the group's lowest cumulative score was 5.77 for "This product is interoperable with other vendors' products." Three of the seven products earned their lowest marks for that statement.
Dell's AppAssure secured a pair of 6.43s: one for being a complete solution and the other for its management features. It received only one sub-6.00 mark (for interoperability).
@pb
Product reliability
Enterprise. EMC NetWorker and IBM Tivoli Storage Manager each scored highest on a statement in this category, but Symantec NetBackup topped the group on the other six statements on the way to an overall 6.22 category rating. NetBackup had the highest single statement score (6.68) for its platform/operating system support. It also showed strength for meeting service-level requirements (6.51) and for providing good upgrade guidance (6.33). IBM and EMC finished in a tie for second with a score of 6.03.
Breaking down the numbers
Backup apps are meeting expectations. The highest overall average score was a 6.26 for meeting service requirements; three of the five products had their highest ratings for that statement.
As a group, the products garnered a 5.90 for reliability; it's the second highest yet, but well off last year's 6.21.
Hands-on still required: The group's two lowest average scores were for error handling (5.52) and "lights-out" operations (5.69).
Midrange. Our group of seven midrange applications posted a best-ever 6.06 average score for product reliability, led by EMC Avamar's 6.55 and supported by notable scores from Dell (6.38) and Veeam (6.31). Avamar rated highest on six of the eight category statements, with Dell AppAssure snaring the other two. EMC and Dell registered 6.00-or-over scores on all the statements in the product reliability category; Veeam and Acronis (which placed fourth), just missed the "all-6.00" club with a 5.90 and a 5.71, respectively, for error handling.
Breaking down the numbers
Avamar's highest scores were for meeting service requirements (6.86) and providing upgrade guidance (6.83), but platform support (6.75) and needing few unplanned patches (6.69) were also winners.
Dell netted top grades for nondisruptive updates (6.50) and error handling (6.31), but its highest score was a 6.62 for service requirements.
Veeam's third-place finish was built on solid scores for meeting service requirements (6.60), platform support (6.55), as well as a couple of 6.40 counts for unplanned patches and nondisruptive upgrades.
@pb
Technical support
Enterprise. IBM has established an enviable track record of getting high marks for technical support, frequently finishing in the top three for the category on many Quality Awards surveys. Tivoli Storage Manager's 6.25 was enough to edge out NetBackup's 6.20 for the top category spot, highlighted by four statement wins. NetBackup, EMC NetWorker and CommVault Simpana each notched top statement marks, too. Tivoli Storage Manager was the only product to get all 6.00-plus scores, anchored by a 6.43 for delivering support services as promised.
Breaking down the numbers
Smarts count: IBM was tops for knowledgeable support personnel (6.38) and third-party partners (6.34).
CommVault scored highest for "Vendor supplies support as contractually specified" (6.61); Symantec NetBackup was the leader for good documentation, while EMC's statement win came for providing adequate training.
No surprises: The best full-group statement score was a 6.32 for providing support as contractually specified.
Midrange. Dell AppAssure (6.41) just missed unseating reigning technical support champ EMC Avamar (6.44) as the two products split statement supremacy -- six for Avamar and two for AppAssure. But there were other excellent technical support category scores, too, with Veeam (6.19) and Acronis (6.04) joining the 6.00 circle. Backup Exec just missed (5.95) to finish fifth, and CA and Microsoft put up their best numbers in this category.
Breaking down the numbers
EMC Avamar's scores weren't just high, they were very consistent, ranging from 6.20 ("Support issues rarely require escalation") to 6.63 ("Vendor supplies support as contractually specified").
Dell did very well on problem escalation (6.75), in addition to having knowledgeable partners (6.58) and delivering support as promised (6.50).
Veeam's all-6.00 performance was highlighted by a couple of 6.39 marks for supplying support as contractually specified and for having a knowledgeable support staff.
@pb
Would you buy it again?
Enterprise. We always close our Quality Awards surveys with one final key question: Given what you know now, would you buy this product again? We're often surprised when a product that hasn't fared especially well in the other five rating categories gets a high buy-again percentage. Often, it's the result of users experiencing ups and downs with a product and ultimately deciding it's best to stick with it than change.
CommVault Simpana scored well on this year's survey, but was outpaced by other enterprise products. CommVault's users would apparently rather fight than switch, however, with 83% saying they would buy Simpana again.
Midrange. The midrange buy-again numbers were a bit less surprising, as EMC Avamar came out on top again with 90% ready to make the same purchase again. The overall midrange group average was 74%, a point better than the previous high mark.
BIO: Rich Castagna is editorial director of the Storage Media Group.
Dig Deeper on Storage market research reports