 BACKGROUND IMAGE: iSTOCK/GETTY IMAGES
Managing and protecting all enterprise data

iSTOCK/GETTY IMAGES
NAS: more than just an appliance
New advances in NAS boxes are moving them from mere departmental storage workhorses to servicing mission critical corporate applications.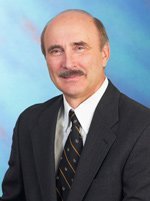 By
High-end NAS appliances are becoming smarter in how they handle files, connect to storage devices and work with different file types. As a result of their newfound intelligence, NAS boxes have graduated from departmental storage chores to servicing mission critical corporate applications. And with the introduction of new NAS gateway technology, several vendors have announced NAS appliances that can work within a storage area network (SAN) on block I/O data in addition to traditional NFS (network file system) and CIFS (common Internet file system) file formats.

Because these so-called high-end NAS appliances are storing key corporate data - the crown jewels so to speak - they possess advanced features such as point-in-time copy and the ability to rollback to prior file versions and backup software support that may include the network data management protocol; see "NDMP restores sanity to NAS backup".

The development of NAS
At its most basic level, NAS provides remote file services over a network. The network is usually Ethernet, but can use other technologies as well. From a historical perspective, NAS is file serving as originally developed by Sun with NFS in the mid-1980s. From that point, servers were used as file servers to provide storage for file sharing, typically in engineering or development environments. These special purpose systems took on the moniker network-attached storage.

NAS is storage directly connected to a network such as a LAN that provides file-level access to data using standardized protocols such as NFS or CIFS (see "How NAS works" sidebar). The file system on the NAS server determines the location of the data requested by the application client whether it's in its cache or on the storage. NAS devices often have operating systems optimized for file operations, whether they're customized versions of Unix or Microsoft's Server Appliance Kit (essentially a pared-down version of Windows 2ooo).

While direct-attached storage (DAS) or SANs provide blocks of data for what's termed block I/O, NAS devices handle file I/O where a request is for data from a file with a byte offset into the file. However, storage vendors are starting to build products enabling NAS to handle block transfers of data as well as files.

High-end NAS boxes go beyond the basic capabilities of NAS appliances. For example, many have special handlers to handle multiple operating system and file system protocols, so that the same box can be used to provide storage for both Windows and Unix servers. Redundancy and availability features are also prominent attractions.

Deployment
Companies are deploying high-end NAS appliances in the following areas:

ISPs - Internet service providers and Web hosting businesses extensively use NAS devices due to the simplicity of administration.

Content delivery - Delivering content, whether it's distribution of software, online news or other material has been a major application of high-end NAS appliances.

Databases - Transaction processing that uses databases has been the target for NAS vendors who want to move up the food chain into the enterprise market. High-end NAS appliances that have the requisite performance and can answer the security concerns of customers have been deployed as solutions for those customers.

Engineering and development - NAS devices are being used for code development, computer aided design and graphic design applications.

Imaging - Imaging is a broad area that includes video editing, prepress and other large file manipulation applications.

What's coming
NAS gateway - One of the recent trends for NAS devices is using the controller function of NAS - sometimes called a NAS head - as a gateway to the storage on a SAN. The storage part of the NAS - remember, NAS turns a remote file request into a block I/O for its attached disk storage - is part of the storage network in the SAN. Some vendors are calling this SAN and NAS convergence, which is confusing because of other solutions using different technology - but the same terminology. The main advantage of a NAS gateway is the storage administrator can manage the resources differently; in a converged manner, all the storage resources are managed as part of the SAN, which may reduce management costs and overall storage costs. TCP/IP accelerators - NAS takes a performance hit when it's attached to the Internet and uses the TCP/IP. Basically, these network protocols ensure the delivery of data by segmenting and reassembling the transmitted packets, as well as checking the packets for errors. The software to accomplish these tasks is implemented on the requesting server and in the NAS controller. These transmission and error checking tasks eat up many processor cycles and degrade performance. Recently, vendors have started to move some of the TCP and IP processing software out of the server and onto a host bus adapter - called a NIC, for Ethernet networking, which lets the processor do other useful work and provided a significant performance boost. Of course, the old NICs and drivers must be replaced, but the performance gains are well worth the effort and expense.

DAFS - DAFS is a new technology (see "How DAFS will change networked storage," April 2002) that speeds up access to storage over a network by using the virtual interface (VI) architecture rather than TCP/IP. It uses the remote direct memory access (RDMA) implementation of VI to transfer data directly between a NAS device and the application memory space or a layer of software to handle the VI if the application isn't VI-aware. By setting up a direct VI, the overhead of the operating system and the TCP and IP protocols is eliminated. To utilize DAFS, the NAS appliance must support DAFS and have a VI-capable NIC or HBA card installed along with the appropriate driver.

NAS with metadata serving - When NAS is combined with a metadata server, it provides the simplicity of file-level access with the performance of a SAN. Here's how it works: A metadata server is accessed with normal remote file system semantics such as NFS or CIFS, but that access is used to identify the location of the data on the SAN-attached storage and that information is returned to redirector software on the requesting server. The redirector software does the high-speed block I/O over the SAN. This is also termed a SAN-NAS convergence and from the user standpoint, it becomes transparent as to whether the data is being accessed with block I/O or file I/O. The administration would be different because the redirector software must be installed and the metadata server administered as a special purpose server, usually in a clustered environment or with an internal failover capability. Examples of this product include IBM's TotalStorage 300G with SANergy enabled, EMC's Celerra HighRoad or ADIC's CentraVision.

LDAP (lightweight directory access protocol) - To improve security, some vendors are implementing the LDAP, which provides authentication for access to files on a NAS appliance. In addition, some vendors are tying the security controls for CIFS access into the Active Directory. This technology is in its early stages for NAS usage.

Representative high-end NAS appliances

These new NAS technologies open up a wider range of applications that high-end NAS devices can now tackle. As a result, NAS has steadily worked its way into enterprise environments.

CHARACTERISTIC
AUSPEX NS3000
COMPAQ e7000
EMC CELERRA
IBM 300G
NETAPP F880
PROCOM 3000
VERITAS SERVPOINT
Capacity supported
(maximum)
12TB
64TB
28TB
22TB
9TB
17TB
Depends on Sun server
Cache memory
(max per controller)
3GB
4GB
3GB
2GB
3GB
2GB
Depends on Sun server
Connectivity types
Gigabit, 10/100 Ethernet, ATM
Gigabit, 10/100 Ethernet
Gigabit, 10/100 Ethernet, ATM, FDDI
Gigabit, 10/100 Ethernet
Gigabit, 10/100 Ethernet, ATM
Gigabit, 10/100 Ethernet
Depends on Sun server
Protocols supported
NFS, CIFS, FTP
NFS, CIFS, NCP, AppleTalk
NFS, CIFS, FTP
NFS, CIFS, HTTP, AppleTalk, NCP
NFS, CIFS
NFS, CIFS
NFS, CIFS
Failover (cluster models
have 2x capacity, cache, etc.)
Yes - NS3000XA model
Yes - basic
Yes - basic
Yes - Model G26
Yes - F880C model
Yes - 3600C model
Clustered via Sun servers
File sharing
Yes
Yes
Yes
Yes
Yes
Yes
Yes
Locking type implemented
NFS style
CIFS style
NFS or CIFS - user's choice
CIFS style
NFS and CIFS styles
NFS style
NFS style
FEATURES
PIT copy
Yes
Yes
Yes
Yes
Yes
Yes
Yes
Remote copy
Yes
Host-based
Yes
No
Yes
Yes
Yes
NEW TECHNOLOGY
DAFS
No
No
No
No
No
No
No
TCP/IP accelerator
Not standard
Not standard
Not standard
Not standard
Not standard
Not standard
Not standard
Metadata server option
No
No
Yes (with HighRoad)
Yes (with HighRoad)
No
No
No
NAS
Yes
Yes
Yes
Yes
No
No
No
Gateway option
Yes
Yes
Yes
Yes
Yes
No
No
LDAP standard
No
No
Yes
No
No
Yes
No
Other
N/A
Virtual software for file system expansion
Up to 14 NAS controllers
N/A
Aggreg. software with Data Fabric Manager
Allows block access to attached disks
N/A