 BACKGROUND IMAGE: iSTOCK/GETTY IMAGES
Managing and protecting all enterprise data

iSTOCK/GETTY IMAGES
Manage
Learn to apply best practices and optimize your operations.
Making sense of data storage management options
The key to making sense of the the bewildering amount of storage management products offered today is knowing what you need and ignoring the rest.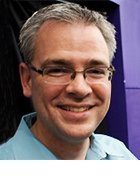 By
If i had a nickel for every storage management software product, I could buy lunch. That's because the last time I counted, there were 114 software products from 30 vendors--all claiming to help you manage your storage. And this doesn't count products in development, waiting to be rescued from bankrupt vendors or products I overlooked.
Storage management life cycle


A key requirement of business continuity is that there's sufficient distance between data storage locations so that a disaster that wipes out one site is unlikely to wipe out another site.
To make this situation worse, these products are often described using the same confusing terms, and claim the same benefits. Storage resource management (SRM) products usually analyze the contents of host storage (the number, type and attributes of files), but not always. Each suite has its own set of functions, but many don't even offer SRM functionality.
There are some big gaps in the market, too. While more than a dozen packages offer accounting, device management and SAN management functionality, fewer than five offer SAN design, process management or asset management. None offer configuration management specifically targeted toward storage environments.
And even where similar functionality is claimed in multiple packages, their level of success may be different. Many products offer sterling functionality in one area, but lack in others. It's too bad that storage management software is usually assessed individually, instead of being compared to other packages. In many cases, software packages are purchased arbitrarily--based on a sales rep's suggestions, media coverage or advertising. Buying in this manner leads to hit or miss coverage of business needs.
It's time to look at storage management software from a different perspective. Will Spencer, of Network Systems Architects Inc., in Stoughton, MA, believes the storage management software segment "is in an early stage of maturity. Vendors do not yet have a firm understanding of customer requirements. It's important for the customer to focus on specific needs within their enterprise and to match vendor products with those requirements."
First, map out the specific storage management tasks you perform, and determine which of these even require software assistance or automation. Next, prioritize your list of required software because many tasks may be poorly covered by the current product crop. Then, match the required functionality to the products currently available and try them out to see if they really provide the specific functions you need. Finally, select a few software packages that provide maximum coverage.
Everyone's task list doesn't have to be unique, but there are often similarities. When I compared the GlassHouse life cycle to one developed independently by Anil Kumar of Bose Corp. of Framingham, MA, I found many similarities. We both used the same basic framework (plan, implement, manage) and we both also included four types of storage management tasks:
Engineering tasks: making things work
Operations: watching things work
Management: control
Analysis: validation
Some tasks are performed sequentially on demand, such as provisioning storage, while others happen periodically, such as daily monitoring. GlassHouse has defined a storage management life cycle to organize our list of storage management tasks. As seen in "The storage management life cycle", there are four phases to our life cycle. Beneath these phases, there are a total of 67 discrete storage management tasks. See "The GlassHouse provisioning phase," which shows the 16 tasks in the provisioning phase.

The GlassHouse provisioning phase
GlassHouse's Provisioning Phase includes 16 discrete tasks relating to the provisioning of storage.
Storage provisioning tasks and tools
Here's how tasks line up with tools. Note that not every task has a tool and that some tools have very limited spheres of application.


Software categories
Once you have a handle on the tasks you need to perform, you have to determine which software functionality is needed. Rather than rating each individual software package for applicability to each management task, we can categorize the available products according to some basic common features.
Will Spencer and I worked with some readers of the comp.arch.storage newsgroup to come up with a set of storage management software category definitions (see http://www.enterprisestoragemanagement.com/tools.shtml for more information). They are:
Accounting: measures the use of storage resources and allows reporting and chargeback
Application management: integrates application-specific functions--some are limited to usage visibility, others integrate backup or replication
Asset management: records hardware deployment and usage information
Capacity planning: metrics, forecasts future usage, recommends upgrades
Configuration management: records device configuration, automates change control for the architecture
Device management: manages end devices (storage arrays)
Information life cycle management: migrates data over time--some (hierarchical storage management) move data, others measure requirements
Performance management: measures performance of components, including devices and interconnects
Provisioning: automates presentation of storage to hosts
SAN design: automates the design of SANs
SAN management: manages the interconnection of devices
Create a matrix of tasks and software tools (see "Storage provisioning tasks and tools") to illustrate where each tool is useful. Then pick out only the high-priority tasks and you have a list of software requirements. For example, if we wanted to focus on automating the storage activation process, we would be interested in configuration management, device management, provisioning and SAN management software.

Configuration management software is lacking, and automated provisioning software might not be your cup of tea. This leaves device and SAN management software. So hardware vendor tools such as EMC ControlCenter or Brocade Fabric Manager would be obvious choices. You'd also want to look at AppIQ Manager, the CreekPath suite, Fujitsu Softek SANView, Hewlett-Packard OpenView Storage Node Manager and IBM Tivoli Storage Area Network Manager.

When making your storage management software choice, focus on software offering just what you need. Most supposed management suites are lacking in key areas, or are packing broad--but shallow--functionality. Focus on getting the best tool for just the tasks you need to perform. There's a distinct lack of integration options between various products, so having a diverse set is likely to breed confusion and limit the benefit of the tools to your organization.

Consider that more and more hardware is supporting the SMI-S (CIM/Bluefin) management interface specification, so look out for this. Keep in mind that software that uses standard database back-ends offers more opportunity for integration in the future. Watch out for limited configurability of functions such as reporting and cost accounting. Finally, note that some device management products can read from--but not write to--certain hardware, so make sure it works with your architecture.
Dig Deeper on Data storage management