 BACKGROUND IMAGE: iSTOCK/GETTY IMAGES
Managing and protecting all enterprise data

iSTOCK/GETTY IMAGES
Leopard tries on new spots
Leopard tries on new spots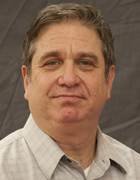 By
The storage industry is a curious mixture of forward thinking and stubborn old fashionedness. For an industry that's constantly innovating on the technology front, it's been exceedingly slow to latch on to the standards-based, open-systems model that swept the networking hardware and systems markets a decade ago and has established some major beachheads in software over the years.

In fact, you could argue that the storage industry is the last vestige of the "account lock-in" mentality that ruled the computer industry prior to PCs, Unix, and the Web. That may be about to change, however. While users have complained bitterly in recent years that storage management is ludicrously difficult, compounded by the lack of even basic interoperability between arrays, some vendors appear to have been listening. Perhaps stung by a lower-than-expected take-up rate for SANs, they have worked quietly within the Storage Networking Industry Association (SNIA) to take some first steps.

Those first steps were unveiled in late March and they're very encouraging. I saw a demonstration implementation of the Common Information Model (CIM) for storage that, while elemental, was nothing short of magic in today's context. Using a browser-based applet, my demonstrator was able to get a common view of arrays and switches from several vendors from within the Web-based Enterprise Management (WBEM) interface.

Without any trouble, he was able to get a capacity report on multiple vendors' arrays, showing how much storage was free on each array. He was further able to drill down to the drive level on each array and get the same information. Last but not least, he was able to create new LUNs on any of the arrays from the same console with relative ease.

That this is exciting shows just how primitive heterogeneous storage management is today. But it is exciting as a great first step and we congratulate SNIA on reaching this milestone and endorse their efforts.

CIM/WBEM is at an embryonic stage. There are many aspects of it that remain to be worked out. For example, the framework accommodates proprietary extensions by each vendor. How much functionality is allotted to the base model and how much is reserved for so-called value added proprietary extensions remains to be seen. An over-reliance on proprietary extensions could reduce CIM/WBEM to little more than a monitoring tool, rather than a true management interface.

All well and good, but you won't reap the benefits of the CIM/WBEM effort until two things happen. First, your vendors need to create CIM providers - software agents that report to and receive commands from the WBEM console. And then software vendors need to create applications based on this technology.

The old leopards of the storage industry like to say that few users have ever demanded this level of interoperability from them. For our part, we'll aggressively ask vendors what they're doing to turn this technology into products. But I doubt they'll change their spots unless you, too, make CIM compatibility a top purchasing criteria in the coming months.