 BACKGROUND IMAGE: iSTOCK/GETTY IMAGES
Managing and protecting all enterprise data

iSTOCK/GETTY IMAGES
Is compliance the next killer app?
Is compliance the next killer app?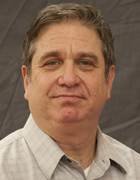 By
Will compliance do for storage networking what the Web did for data networking? Storage managers often find themselves in that special circle of IT hell where they could really make a big difference if they had the resources they needed, only they can't get those resources because the people who allocate them don't see it quite that way.
Compliance with new data retention laws could change a lot of that. Storage managers find themselves in the same situation that data networking managers were in circa 1994. LAN technology had proven its worth, but getting funding to build a true enterprise network was difficult. Then along came the need to get on the Internet and the Web, and graduating from interLANs to fully networked businesses was a no-brainer.
Now, a host of demands for record keeping and retrieval are hitting companies in varying degrees. Even within a single company, there are a variety of new and high-profile retention requirements. You may be standing on the sidelines as CFOs and business VPs sort out the multitude of applications that fall under this new regime, but there are good reasons to get in the game. Otherwise, storage will be the usual afterthought--and that's not viable in this case.
Consider a company with diverse business units. A task force of HR and legal people is grappling with what to do about general business correspondence--e-mail. Investor relations people are concerned about Securities and Exchange Commission (SEC) requirements. The health care division is wrestling with HIPAA requirements.
Each business manager will likely pursue application-specific approaches. In other words, they'll go to your ERP vendor for one set of requirements, the company you buy your e-mail servers from for another, your medical records vendor for another, etc. Some of those vendors will have proprietary packages. You could be forced to manage multiple copies of data just because it has to reside in multiple, incompatible compliance systems.
Yet all of these systems need to do the same things: keep managed and unchanging copies and make it easy to rapidly retrieve them, all at a low cost. Storage managers are the only people in any company who can create a rational back-end facility for compliance.
And while you're at it, you'll be building substantial quantities of tiered online, nearline and offline storage. You'll be creating the management infrastructure to make it work. And you may even be building a dedicated staff to operate it.
So buy the relevant business managers in your company a cup of coffee and find out what they really need. Maybe even take the corporate lawyer (gasp!) along. And then tell them all how you can deliver it for a lot less by managing it under a common storage umbrella.
Now, if we could just get vendors to provide standard ways of archiving and retrieving all of this data...
Dig Deeper on Data storage compliance and regulations