 BACKGROUND IMAGE: iSTOCK/GETTY IMAGES
Managing and protecting all enterprise data

iSTOCK/GETTY IMAGES
Introducing new data storage technologies
Introducing new technology to your department isn't as easy as it sounds.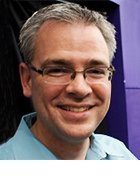 By
Having the right technology means nothing if your organization isn't ready to use it
Are you ready? Are you mature enough? That sounds like a personal ad in a newspaper, but storage managers have to ask these questions, too. No matter how good a technology is, your infrastructure and organization must be ready to integrate it or it has no value. By understanding the lifecycle of IT infrastructure, you can determine if the timing is right to integrate the next big thing into your environment. And by applying the capability maturity model to storage, you can decide if your shop can handle that level of change.
The technology lifecycle
Even when a product is a technical fit for an environment, you have to pick the right time to implement it. A brand new storage array won't be replaced even if there's a better solution. Conversely, you may need to replace an array at the end of its lease, even if it's a perfect match for the environment's requirements, because the vendor is downgrading support for it, or some other reason external to your shop.
Technology follows a well-known lifecycle (see "The technology lifecycle" sidebar below). Organizations bring in a new product or technology slowly at first, then ramp up quickly, maintain the environment and finally retire the systems. When one is retired, another is needed to replace it, and this is the right time to bring in a new product. If you select replacement hardware and pilot it just before the retirement stage of the current hardware, you will ease the transition both technically and politically. Choose wisely, since the chosen product will need to go through the entire cycle before being eligible for replacement.
A current GlassHouse client has an old HP FC60 storage array attached to their HP-UX cluster. This array has been retired by HP and isn't providing the performance the client requires, so they've decided to replace it. They brought in a number of vendors and are now deciding between EMC's Clariion and HP's Virtual Array. The replacement of the old array is following naturally from their technical requirements and technology lifecycle. This process wouldn't have gone as smoothly last year, if it could have been approved at all, since the array was still in the prime of its life.
Modern maturity
Organizational maturity is another critical factor in the success of a new technology. We can apply the Software Engineering Institute's Capability Maturity Model (see "The capability maturity model" chart below) to the discipline of storage management. All new systems start out at level 1, and maturity grows to meet the demands of the supported application.

The capability maturity model

The Software Engineering Institute's Capability Maturity Model (CMM) can be adapted to many fields. Here, we're applying the CMM levels to storage management to better understand the process of managing storage. More information about the CMM can be found at http://www.sei.cmu.edu/cmm/cmm.sum.html.

CMM LEVEL
NAME
DESCRIPTION
TYPICAL CONDITION
COMMON PRODUCTS
5
Optimizing
Continuous improvement with feedback
Proactive tuning of systems and processes
Workflow automation
4
Managed
Metrics for deliverables and processes
Classes of service, service level agreements, chargeback
Storage management automation
3
Defined
Documented, standardized products and procedures
Data classification, standard storage designs and management procedures
Virtualization, HSM, Tivoli Storage Manager
2
Repeatable
Proactive, trained people
Storage group manages multiserver SAN
SRM, switches
1
Initial
Ad hoc, reactive "firefighting"
Per-server direct-attached storage (DAS)
DAS arrays
Source: Software Engineering Institute
Different technologies require higher levels of maturity to be successful. Many companies will try to use an advanced storage function such as remote data replication and find it ineffective because they don't know which data to mirror. Some will try to force a fit by mirroring all data - a very expensive proposition - while others will just give up. Both approaches aren't mature enough for the technology.
That was the case where a client was trying to implement EMC's Symmetrix Remote Data Facility (SRDF) remote replication product without having their data classified. They decided just to mirror their entire production environment to a disaster recovery (DR) site. Once the hardware was in place, they realized that they didn't have the bandwidth needed to keep the two arrays synchronized, much less to do the initial mirroring. Rather than canceling this important DR initiative, we worked to develop a data classification policy for the client, identified which Symmetrix volumes contained critical data and mirrored just those volumes. In the process, we documented the storage environment and storage management processes, bringing the operational maturity to the level required by this technology.
@exb
The technology lifecycle
Once you introduce new technology, you may have to stick with it through its lifecycle.


@exe Incidentally, low organizational maturity is not necessarily a bad thing. Each system demands a level of maturity appropriate to it. For example, a test platform may not require mature management processes, and a branch office server may not justify them. The introduction of a new process, application or technology sets everyone back to the initial stage, and maturity has to build as knowledge is applied. Each logical element of an organization will naturally pull for more or less mature management.

Hierarchical Storage Management (HSM) is an excellent example of a technology that's unworkable without high organizational maturity. It requires data classification, which in turn demands a solid understanding of both the data under management and the applications supported. So HSM requires organizational maturity level 3, a defined and standardized environment. However, the real value of HSM is its ability to move data to different classes of storage depending on its value - achieving this requires even higher maturity. No wonder it has seen limited success in the open systems market, where organizational maturity rarely reaches level 3.

Storage Resource Management (SRM) can be an enabling application for improving maturity. Organizations are always amazed when they try out an SRM product and realize just how low their storage utilization really is. This knowledge lets them understand their storage infrastructure and adopt a more proactive storage management posture. Once the environment is understood, it can be documented and standardized, and SRM can be a valuable assistant here as well. At each new level of maturity, more value can be realized from these tools.

The next time a big idea in storage comes around, ask yourself if your organization is ready for it. Once you've determined if the product is a technical match, ask yourself: Is this part of your infrastructure ready to be retired? Are your storage management processes mature enough to make effective use of the product? Most managers understand that there's more to integration than technical requirements, and these questions can help identify those additional requirements.
Dig Deeper on Data storage management