Share this item with your network: BACKGROUND IMAGE: iSTOCK/GETTY IMAGES
Managing and protecting all enterprise data

iSTOCK/GETTY IMAGES
Evaluate
Weigh the pros and cons of technologies, products and projects you are considering.
How you choose vendors and products
Storage buying criteria has changed over the years, partly because of smaller budgets but also because the products often lack distinction.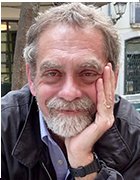 By
Storage buying criteria has changed over the years, partly because of smaller budgets but also because the products often lack distinction.
After spending a few days at EMC World 2012 in the 104-degree, brain-baking Las Vegas heat, and sitting through numerous press conferences presented by EMC's slew of divisions, it dawned on me that you could buy a whole lot of stuff -- and not just storage hardware and software stuff -- without ever setting foot outside the EMC megamall. But even that broad array of offerings would probably be dwarfed by the expansive product lists from vendors like IBM and HP, which have been playing the "we sell everything IT" game for decades. Dell is also part of this group with its rapidly expanding range of products that goes from desktops to servers to storage, and just about everything in between.
These vendors keep growing by absorbing smaller companies, and scarfing up startups or even more established outfits to fill in the blanks on their store shelves or to add some pizzazz to stock that's lost its sizzle. So you can roll your shopping cart through a single vendor's virtual aisles and fill it with all the goodies your data center needs.
That formula seems to work for certain companies, usually smallish to midsized firms. With limited IT resources, these companies often rely on building a relationship with a single vendor (or its reseller) whose technology is familiar. Trust, relationships, and all that backslapping and handshaking stuff can go a long way, but not necessarily for enterprises, where you're more likely to hear about best of breed than best buddies. These larger companies are far more likely to play the field a bit to generate vendor competition and get a little more bang out of their IT bucks.
So if convenience and familiarity don't lure and retain customers, what does? According to our semiannual storage purchasing surveys (see "Recovery slows for storage shops," Storage magazine, May 2012), the criteria that buying decisions are based on vary pretty significantly depending on what's on the list and who's doing the shopping.
Price, of course, matters, but not as much as you might think. Not surprisingly, the smaller the company, the more price is an issue. For all three hardware categories (disk systems, switches and tape equipment), small-business respondents said price was the leading factor. For storage management software, those respondents went along with their bigger brethren and noted that product features were the main criteria.
Still, you might think price has to be a major consideration; after all, times are still pretty tough and nobody has a bottomless budget. But other considerations come first, which should suggest to vendors that if you can convince someone a product does everything that's required and that it'll be supported effectively, one of the last things they'll hear might be, "By the way, how much does it cost?"
Some product categories are drifting dangerously close to commodity status. Networking can seem like an afterthought in some storage shops. Only a few vendors sell network stuff—it all performs basically the same function, and what all those adapters and switches actually do is a black art—but you've got about 8,000 VMs that need to connect to your storage. So when it comes to buying storage networking equipment, product features won't top anybody's list. Small firms keep an eye on the price tag and midsized companies think tech support is key. Enterprises want a network vendor they're already doing business with. It's like going down the grocery aisle and throwing a couple of 128-port switches in your cart.
Tape hardware isn't only losing ground in an increasingly disk-oriented backup world, it's beginning to seem more like a commodity product. In our survey, the overall top factor in selecting tape paraphernalia was price, although enterprises were hoping once again that a vendor they already do business with could tack a tape library or two onto their next order. What a tape system actually does isn't all that much of a factor, coming in at No. 2 or No. 3 on the buying criteria list.
But everything changes when we get to software. What it does is the decisive factor: Hardware is just hardware, but software is what gets things done. Regardless of company size, features and functions are the most important considerations when storage managers go shopping for software. Price isn't insignificant, but if the software can get the job done, we can nip and tuck the budget here and there to come up with the bucks to buy it.
That used to be the case for all the storage hardware and software categories we asked about in our surveys. Go back a few years and regardless of the product category, year in and year out, the top responses were always features and functions.
So why the change? There are a number of reasons for this shift in buying patterns. First, hardware in general has been commoditized to a degree, especially as parity has grown among feature sets. With disk systems, for example, there are only a few disk and controller manufacturers still around, and pretty much all arrays (almost regardless of their size) do things like snapshots, replication, thin provisioning and so on.
A stingy economy has also contributed to the shift. With less to spend, companies are clearly more price-conscious and more likely to make concessions when it comes to features if that brings down cost. And as the amount of data we store grows and our staffs don't, tech support takes on greater importance.
BIO: Rich Castagna is editorial director of the Storage Media Group.
Dig Deeper on Data storage strategy