Share this item with your network: BACKGROUND IMAGE: iSTOCK/GETTY IMAGES
Managing and protecting all enterprise data

iSTOCK/GETTY IMAGES
Manage
Learn to apply best practices and optimize your operations.
How to make storage techs even more confusing
There's a lot happening techwise in the data storage world, but the ever-growing hype, hoopla and hazy language are making it even harder for everyone to understand.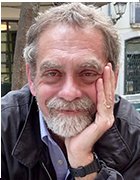 By
There's a lot happening techwise in the data storage world, but the ever-growing hype, hoopla and hazy language are making it even harder for everyone to understand.
This might be the busiest time we've ever seen for data storage since the emergence of the hard disk more than 50 years ago. I've been on the storage beat exclusively for the last eight or nine years, covering it intermittently before that, and I can't remember when there's been more activity in the storage arena on so many different fronts. It's an interesting brew, cooked up with a healthy portion of new technology, some reconstructed ideas about IT and business processes, and spiced up with the typical overselling and hype that accompany these kinds of technical shifts.
Cloud, solid-state storage, virtualization (server, storage, network … take your pick), "big data," no-backup data protection, consumerization, virtual/cloud DR and more have all bubbled up at roughly the same time. Any one of those techs would be plenty to cope with, but it'd take a five-armed juggler to keep all those balls in the air. Marketers are half-crazed with delight, and we in the media never lack something to report on. But if you're a storage manager, your life is just getting harder and harder.
Just keeping up with all this stuff is more than a full-time job, and implementing any one of these things requires a solid understanding of the technology and its implications, along with a lot of careful planning and maybe a little prayer, too, as all can be pricey and most are hard to undo.
At the last Chicago Storage Decisions conference, a number of attendees told me how this was perhaps the most trying time in their careers. These folks aren't rookies -- they're solid storage pros who make up a core group of repeat attendees who have been showing up at Storage Decisions for years and have been doing storage for even longer. Their gripe? They're confused by too much tech, too much hype and too much misinformation.
Taken one by one, the technologies aren't all that tough for these storage pros to parse and evaluate. But with such an unprecedented barrage of tech and talk, it's beginning to overwhelm. Given a little time and some information, any of these experienced storage managers can figure out if their company can benefit from some new tech, how it might fit into their existing infrastructure and what needs to be done before, during and after implementation. They've done this stuff plenty of times before.
But this time around, it's not so easy because they're not getting the information and help they need from storage vendors. In fact, some of them said they're getting the complete opposite: confusion and obfuscation.
It doesn't take much for me to go off on how vendors' hype machines are a lot more effective at muddying the waters than providing some clarity. (But then again, vendor hyperbole provides enough material to fill dozens of these columns.) Cloud, solid-state and big data are challenging enough on their own, but vendors still like to spin their tales of forced convergence where somehow cloud + solid-state + big data = the elusive IT solution to … well, everything it seems.
The clamor around big data has always been confusing because the phrase simultaneously refers to very big files (a few of them) and very small files (a lot of them). And just when we're almost able to grok that concept, we get something like this, excerpted from a startup storage vendor's press release:
"Big Data today can characterize any data set that consists of large volumes of data, lots of variety, or high velocity data transfer (or all three)."
Hold it -- that certainly broadens an already broad definition. So does that mean big data is any data? All data?
(The headline of the press release proclaimed that 71% of U.K. firms say big data is their "top storage challenge" this year. I doubt 71% of any group could even agree on a definition of big data.)
That's the kind of help storage managers simply don't need. Storage vendors will have to do a much better job of getting their message across. And you folks who buy and use their products have to do a better job of holding their feet to the fire. At the very least, let's all try to speak the same language.
BIO: Rich Castagna is editorial director of the Storage Media Group.
Dig Deeper on Data center storage