Share this item with your network: BACKGROUND IMAGE: iSTOCK/GETTY IMAGES
Managing and protecting all enterprise data

iSTOCK/GETTY IMAGES
Manage
Learn to apply best practices and optimize your operations.
How storage stacks stack up
Storage stacks bundle storage, servers and networking in a single pretested product. While the parts may not be best of breed, a stack may be the best bet for your firm.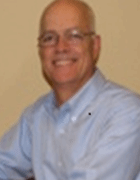 By
Storage stacks bundle storage, servers and networking in a single pretested product. While the parts may not be best of breed, a stack may be the best bet for your firm.
Converged stacks -- or storage stacks -- are preconfigured, pretested bundles of storage, servers, networking and virtualization software that are sold, implemented and supported by one vendor. Another approach is to use a dedicated server and storage module that combines in a clustered architecture with virtualization software to create the "stack." These stacks are designed to provide a turnkey virtualized infrastructure for a variety of environments that require minimal integration and testing effort to get up and running. They also provide a standard configuration that customers can use to achieve higher asset utilization and efficiency in less time, with less infrastructure tuning.
Stack options
Virtually all the major data storage vendors offer stack packages. Most storage vendors have teamed with other hardware and software vendors to some degree for various components of their stacks. How the stacks are sold varies depending on the product.
@pb
These are the major stack packages available from the leading storage vendors:
Dell vStart. Dell Inc.'s vStart bundles include Dell servers, storage and switches, and come with VMware or Hyper-V software. The vStart series currently has three models that come in two configurations -- "v" for VMware equipped and "m" for Hyper-V. The vStart 50 is the smallest configuration and it's designed to support 50 virtual machines (VMs); the midsize vStart 100 accommodates 100 VMs and the largest, the vStart 200, supports 200 VMs. Currently all configurations use PowerEdge servers, EqualLogic storage and PowerConnect switches, but Dell has said it will incorporate Compellent storage and Force10 switches in future configurations.
Hewlett-Packard VirtualSystem. Hewlett-Packard (HP) Co. offers several VirtualSystem packages that include HP servers and storage, and HP or Brocade networking gear bundled with VMware or Hyper-V. The packages vary in size and are designated VS1, VS2 and VS3. The small VS1 configuration uses HP P4500 G2 LeftHand storage, ProLiant servers and VirtualConnect switches. The VS2 is a midsize configuration that has HP BladeSystem servers and HP P4800 LeftHand storage, while the large VS3 configuration features HP 3PAR InServ F400 storage, BladeSystem servers and Brocade OEM switches.
NetApp FlexPods. FlexPods include some of the same components as Vblocks -- Cisco Nexus switches and Cisco Unified Computing System servers -- and are anchored by NetApp FAS storage systems. FlexPods are available from NetApp resellers who integrate and configure the components. NetApp does allow the use of already installed NetApp storage and provides APIs to integrate existing management tools. NetApp offers several "validated" FlexPod application packages, including offerings for Citrix XenDesktop, Microsoft SharePoint and SAP. It also offers a Microsoft Hyper-V configuration, although it's not officially called a FlexPod.
Oracle Exadata Database Machine. Oracle Corp. uses the converged products concept to produce a different type of stack product; rather than building a stack to support a virtual server infrastructure, Exadata is essentially a set of components dedicated to running big Oracle databases. The Database Machine includes Oracle servers, storage and InfiniBand networking; Oracle Database 11g RAC is pre-installed.
Virtual Computing Environment (VCE) Company Vblocks. VCE Company LLC is a joint venture of Cisco Systems Inc., EMC Corp. and VMware Inc., and Vblocks are converged stacks of EMC storage, Cisco switches, Cisco's Unified Computing System (server) and VMware. Vblocks support a range of use cases from a virtualized server environment in a typical midsize company up to a very large private cloud deployment or an entire public cloud infrastructure. Vblocks preconfigured for specific applications are also available, including Microsoft Exchange, SAP and VMware View virtual desktop environments.
@pb
Stacks appeal
Why a company might be interested in a stack bundle rather than assembling individual components depends on whom you ask. The logical reason behind these products -- integrated essentially by the same companies that are already selling the component parts -- is that users need implementation, management and support help for these large and increasingly complex compute infrastructures. Expanding on that theme, some reasonable value propositions for stacks may also include one or more of the following.
Big virtualization. Server virtualization penetration is well into tier 1 applications at many large companies. These high-density VM environments are harder to implement than the phase 1 projects most companies were likely used to doing, and with tier 1 there's more risk since production applications are involved. Given these circumstances, some companies may need some help getting their large server virtualization infrastructure projects done right.
Lack of integration expertise. IT talent to handle complex implementations is becoming scarcer. Value-added resellers (VARs) seem to be less interested in integration projects and users are less likely to pay for them. Companies that do have the talent in-house are usually resource-strapped with key staff tied up with keeping the environment running in a climate of tight budgets, and working on application delivery or other revenue-generating activities.
Accelerating the learning curve. An IT director recently told me he was interested in integrated stacks as a way to reduce the time required to dial in new clusters of virtualization hosts. His company provides services to large telcos and has approximately 900 VMs, with new VMs being created regularly. The company has developed a reference architecture it tweaks to get optimal resource utilization and performance. This iterative process can take weeks (or longer) and consume precious time, so if a preconfigured infrastructure stack can start them half way up the learning curve, it's money well spent.
Instant gratification. Return on investment (ROI) expectations are now often in the 12-month range. What may once have been a three- to five-year plan is now ridiculously short, so projects, especially expensive and high-profile ones like virtualization, need to "hit the ground running" to have any hope of meeting such stringent ROI timetables. Waiting three months or even three weeks longer than absolutely necessary is unacceptable in this climate.
Instant need vs. best of breed. One concern about any bundling strategy is giving up solution quality to get simplicity. In the case of converged stacks, the components are essentially the same ones a company or VAR would use to put together a comparable system, but there are fewer combinations available. On the plus side, a single supplier eliminates finger pointing and most of the stack configurations are actually pretested by the vendors.
@pb
Vendor lock-in. Buying a stack typically equates to vendor lock-in, but it's usually not very different from an alternative scenario in which the company sets up its own infrastructure, often using many of these same vendor components. If a company builds its infrastructure around a single vendor's stacks, it could still change hardware vendors down the road, but it won't be as easy as just plugging another storage appliance into the network.
Let's make a deal. Buying a turnkey integrated stack could be a good option if the above value propositions apply. Unknowns are unpleasant for business managers and integration projects are notorious for taking longer than promised. Paying a premium to get an "instant virtualization environment" or to eliminate the potential of a drawn-out integration experience could be a good investment for many companies.
A stack reshuffled
Nutanix Inc. has taken a completely different approach with its stack offering. The Nutanix Complete Cluster is essentially a scale-out infrastructure comprising multiple nodes, each with storage, compute power and virtualization software included. These purpose-built blocks leverage commodity hardware and a clustered architecture to maintain performance as they scale.
This approach seems more similar to the infrastructures that some of the largest cloud and Internet companies have created, rather than to a stack of high-end components. These enterprises have designed grid-like configurations of smaller-scale hardware to provide the extreme performance and uptime they need at a reasonable cost. In a similar fashion, Nutanix is trying to provide the required performance at a lower cost than what the other converged stack vendors are charging, while simplifying expansion and management.
For vendors, these solutions may be a way to address the pains of integration, short ROIs and complicated infrastructure tuning their customers are now facing. With turnkey stacks, the manufacturers have to do the integration and testing required to certify each stack, but the bundles require less on the development side than new hardware or software products.
How they stack up
The Dell, HP, NetApp and VCE stacks are similar in that they're essentially bundling existing hardware and software. The real differentiation may be in the integration and support experience each vendor offers. Nutanix Inc.'s Complete Cluster is very different and may offer significant advantages, but Nutanix doesn't have the history the other vendors and their product components have (see "A stack reshuffled").
Dell's marketing is somewhat unique in that it emphasizes the number of VMs each configuration could support. Like buying hardware to support the requirements of the software you're running, buying a converged solution based on how many VMs you need to support seems logical.
NetApp's offerings may be the least restrictive because they allow the use of existing storage and management tools. FlexPod has been called a "reference architecture" as well as a product, but that could be a difference in semantics. VCE's Vblocks may be a little more restrictive than some of the others because they don't offer anything but VMware.
The overall appeal for converged stacks would seem to be greatest for existing customers of these vendors or those considering them. Most stacks customers are likely to be larger companies, with the exception of Nutanix, which will also appeal to midmarket companies and those that don't have strong existing relationships with the other players. In the end, all the stacks vendors offer similar value propositions of reduced complexity, accelerated implementation and one-call support.
BIO: Eric Slack is a senior analyst at Storage Switzerland.