 BACKGROUND IMAGE: iSTOCK/GETTY IMAGES
Managing and protecting all enterprise data

iSTOCK/GETTY IMAGES
Finally, a storage user group
Finally, a storage user group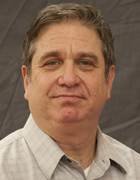 Senior Vice President of Editorial
Storage departments are becoming increasingly commonplace. More often, IT departments have dedicated storage architects,...
Continue Reading This Article
Enjoy this article as well as all of our content, including E-Guides, news, tips and more.
and some have even split off storage operations from systems or networking groups. Yet most storage people feel that upper management doesn't really get what they do. That's what we heard from nearly 500 storage managers at April's "Storage Management 2003" conference.
Nor do vendors get it when it comes to what corporate storage groups want and need. That's pretty evident when you compare the marketing hype to what people are actually trying to do. Even some people within the Storage Networking Industry Association (SNIA) recognize that vendors are out of touch with users to an extent that could impact future business.
This is a multifaceted problem, to be sure. Many of you who were at TechTarget's "Storage Management 2003" conference last month told me that you have little opportunity to talk face to face with other storage people. Even in your own companies, there's a relative handful of you. So, you're left without opportunities to validate your own plans and perceptions.
That's why the formation of a group of people who want to launch a storage networking user group (SNUG) is something we applaud.
I spoke recently with Ron Durbin, who's driving this effort. He's an engaging fellow who came from the business community to the Information Storage Industry Center at the University of California, San Diego. His group has been able to get funding from various foundations interested in stimulating technical progress in business. They've also gotten some backing from SNIA, with the understanding that the groups will remain separate and independent, unlike SNIA's own customer executive council.
They'll be launching a non-profit Web site--storagenetworking.org--later this year. They'll also be looking to launch the first local SNUGs in several cities, and ultimately a national SNUG. You can contact them at isic@ucsd.edu.
Speaking of SNIA, they continue to demonstrate progress toward more interoperable storage and storage management software. The pressure from you--the user community--and the cost burden of developing all-proprietary technology has begun to shift the industry toward standards, although kicking and screaming can still be readily observed.
One area to keep an eye on is software interoperability. For example, can you use one main backup package and consolidate reports within it for pockets of backup software from other vendors that you have scattered around your company?
As far as I can tell, there's absolutely no work underway to define standard interfaces, a` la XML or anything else, for management interfaces to at least exchange log data or other information that would make software from different vendors at least somewhat integrable. If that matters to you, start putting the squeeze on your vendors.
Dig Deeper on Storage management tools