 BACKGROUND IMAGE: iSTOCK/GETTY IMAGES
Managing and protecting all enterprise data

iSTOCK/GETTY IMAGES
Economy down, salaries up
Our sixth annual Storage Salary Survey shows storage salaries are rising overall, and climbing even higher as the number of terabytes managed increases. Experienced storage pros remain in demand but many respondents say that heavier workloads, smaller staffs, longer hours and tighter budgets are all contributing to stress and making the job of managing storage even tougher.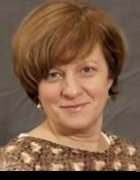 By
Raises jumped an average of 6% over 2007, but workloads and stress also increased, according to our exclusive annual Salary Survey.
salaries and the demand for experienced storage professionals continue to rise even as many shops struggle to do more with fewer staff and tighter budgets, according to our 2008 annual Storage magazine Salary Survey. In a year that will be remembered for Wall Street's implosion, storage managers faced a data explosion, and were forced to manage exponential growth at a time when CEOs wanted every IT infrastructure project to count toward the bottom line.
The average salary for the 759 respondents who completed our survey and spent some or all of their time working on storage climbed to $86,573, a 6% increase vs. the salaries they reported earning in 2007. This has respondents earning an average of 3% more than the 250 storage pros who completed last year's survey. In addition, our 2008 annual Salary Survey respondents predict that their 2009 salaries will jump by 4.5% (to an average of $90,483).
As the number of terabytes managed grows, so do storage salaries. Storage pros managing 10TB to 99TB earn an average of $84,597, while those managing 100TB to 500TB earn an average of $91,735; those managing more than 500TB earn an average of $102,595 (see "Average 2008 salary by TBs managed" below).
But as workloads increase so does stress, according to our survey, which contributed to complaints of job dissatisfaction. Of those surveyed, approximately 97% report an increase in storage capacity vs. 2007. Almost half watched their storage capacity grow between 11% and 30%, and a little more than 15% reported storage growth greater than 50%.
"It has exploded," says Elijah Golden, team lead for the dedicated storage group at ING Direct, an Internet bank. "It has doubled to more than half a petabyte since I first got here," adds Golden, who arrived at the Wilmington, DE, bank a little more than two years ago.
The Mid-Atlantic region (where Golden works) had the second highest salaries among respondents, with an average of $95,597; the leader was the Pacific region where the average is $96,141 (see "Average 2008 salary by region," below). The Mid-Atlantic region topped the charts when it came to salary increases in 2008 vs. 2007, averaging more than 8%; that's 3% higher than the average raise reported by all survey participants.
Wanted: New challenges
A competitive salary was cited as the most important factor in choosing a job by 62.5% of respondents. This was followed by career advancement and job responsibilities, which were cited almost equally when deciding to take a new job or stay put; the opportunity to work on innovative projects also heavily influenced job satisfaction and career choices.
ING Direct offered Golden his first chance to lead a storage team. "The salary wasn't the primary motivation for me," he says. "It was more of a challenge, a chance to lead the group," he says. "And I knew I would be part of a group where we discussed storage at a global level."
Seventy-two percent of our respondents report managing teams with five or fewer people (Golden manages a team of three people). The promise of new job responsibilities and the expectation that he would interact with senior management were selling points for 44-year-old Golden. "One of my goals is to do what we call a SAN health check and present the findings to senior management," he says, and to conduct an in-depth analysis of storage resource management (SRM) tools.
Additional benefits, such as ING Direct's 401(k) matching contribution of 6%, a large onsite gym that offers exercise classes, and a 45-minute commute all factored into Golden's decision to work for ING. However, according to our survey, benefits ranked last among respondents (behind company location) when considering a new job. And, perhaps as a sign of stricter corporate budgets, more than 18% of those surveyed say their benefits packages were reduced this year vs. 2007; however, 14% report improved benefits, while 67% saw no change.
Last year, Matt Milone was looking for a new challenge and accepted the position of senior engineer, SAN architecture at First Financial Bank in Middletown, OH. Milone, who had previously worked in Ireland for Dell Inc., says he was inspired by the possibility of building a new storage system. "They had a partially implemented storage infrastructure, but they needed someone to come in and design a storage environment," he says. "That's a very rare opportunity."
Like so many storage pros these days, Milone was tasked with saving money while implementing new projects. For example: "When we were bringing the [EMC Corp.] Clariion storage online, [EMC] added some blocks [in the contract] to provision storage and set it up. I said, 'No, we'll have a block in there for you to certify, but I'll do the rest of the work.' They were probably not too happy about it, but the bank was happy." That's the sort of thing that helps him earn bonuses, says Milone.
When comparing annual bonuses for storage professionals in various industries, financial services led the pack. Storage professionals in this sector say they anticipate an average 2008 bonus of $13,324. Of course, those estimates were provided before the credit crisis on Wall Street turned catastrophic, casting a pall over the nation's lending institutions and leading to massive buyouts and bailouts (see "Most storage jobs safe after fallout," below). In 2008, however, storage professionals working in financial services earned an average of $91,881. That lagged behind independent contractors ($126,667), media/publishing ($96,333) and IT services ($93,964) (see "Average 2008 salary by industry," below).
Most storage jobs safe after fallout
The full impact of this fall's U.S. financial crisis, and its impact on IT jobs, won't be known for some time. For now, industry experts predict that only the highest paying IT jobs will take a hit.

"I don't see a massive contraction of their compensation," says Kaushik Roy, an analyst at Pacific Growth Equities in San Francisco. When British banking giant Barclay's paid $1.7 billion to bail out Lehman Brothers' North American operations, Lehman's data center operations were key to the deal, says Roy, adding that "their data center asset management is one of their crown jewels. I don't see them making a change there."

In general, he says, IT folks in New York City should be hardest hit and may have to settle for a salary reduction to stay in the city. "There could be some shifts here and there," says Roy, "but these people are very much in demand."

David Foote, CEO at Foote Partners LLC in Vero Beach, FL, an IT skills and salary research firm, agrees: "There are some regulated industries I wouldn't want to be in right now; I think everyone at Lehman or Merrill Lynch would be nervous." But most of the jobs lost will likely be sales and marketing, he predicts. "To tell you the truth, I don't think IT is going to be that inconvenienced--only to the degree where there are redundant systems [and mergers]."
Culture is key
Mark Sadler has worked as a storage administrator for the last 18 years at Dillard's Inc., a chain of department stores. Based in Little Rock, AR, Sadler says he never expected to stay so long at the job. Early on, he started specializing in IBM products and liked that the IT department was ambitious.
There's a growing realization that experienced storage administrators are very valuable to their company. "Some people say I'm a tape specialist," says Sadler, "which is funny--because they think chimpanzees can run this--until someone's data is lost, and lawyers show up for ediscovery and you're expected to produce something."
Sadler is part of a dedicated storage team, and he says that shows him Dillard's understands the relevance of storage in the big picture. The likelihood of having a dedicated storage team increases when a company's revenue exceeds $500 million. For companies with revenue of less than $500 million, an average of 28% of respondents report dedicated storage teams. That number rose to 37% for companies with revenue of $501 million to $1 billion, and shot up to 47% for companies with sales of $1.1 billion to $10 billion. Overall, more than 40% of those surveyed work at companies with a dedicated storage group, while nearly 40% work in storage jobs that are part of a systems group. Another 14% work in companies where storage is organized within the networking group.
This year, as in years past, our Salary Survey reveals the value of time served on the storage front lines. The average salary for respondents with six years to 10 years of dedicated storage experience was an impressive $94,941. In comparison, the average salary for respondents with six years to 10 years general IT experience was $76,119.
Sadler, who works on a seven-member dedicated storage team at Dillard's, says his coworkers keep him intellectually engaged. "They are the best at what they do," he says. "It's cool working with people who are smarter than you. Being past middle-aged and still being able to learn things on a daily basis is a good thing."
We asked storage pros what they like most about their jobs and the majority said flexibility (such as working from home one day a week) and technically challenging work using cutting-edge technology (see "What storage pros love/ loathe about their jobs" below). Additional reasons respondents cited for feeling good about their jobs are respect for coworkers, autonomy and the ability to make decisions without having to navigate lots of red tape.
Click here for what storage pros
love / loathe about their jobs (PDF).
For those who are frustrated or dissatisfied in their current jobs, complaints focused on upper management, budgets squeezed too tight and staffs stretched too thin. More than one respondent commented that it was difficult to specialize in any one storage skill when wearing so many hats. A lack of understanding of storage issues within the executive ranks also contributed to job dissatisfaction.
Jim Lekas, an IT systems administrator at Marlboro, MA-based Hologic, says his job is made more enjoyable because his boss is a "storage guy. The good thing is that I'm able to go to my boss and explain what we might need."
Stock options were one of the main reasons he took the position nine years ago, says Lekas. "I kind of caught the down curve when there were lots of jobs available and there were lots of people giving stock out," he says. Today, only 13% of those surveyed say they receive stock options.
At 44 and married with three kids, Lekas says he appreciates the stability of the company and its competitive health benefits. In 2008, says Lekas, he heard from lots of recruiters "because I work a lot with NetApp [products]. But I don't want to go to New York City." Like 53% of our respondents, Lekas says he envisions a career path focused on storage. The remaining 47% say they plan to leverage their storage experience to move into another area of IT.
Experience Counts
Experience still trumps education when it comes to affecting IT salaries, which IT workers know has long been true. But this year, unlike last year, our survey shows that employees with a college degree did receive a salary boost vs. those with little or no college experience. On average, respondents without undergraduate degrees earned $80,908; those with degrees earned $87,259 and advanced degrees lifted it up to $91,731 (see "Average 2008 salary by education" below). The killer combination, according to our survey, is having more than 10 years dedicated storage experience and an advanced degree. Those storage pros were rewarded with average annual salaries of $122,975. Fifty percent of storage pros who completed our survey have undergraduate degrees and 15% have graduate degrees.


Hands-on SAN skills have the potential to add somewhere between 13% and 18% to base salaries, says David Foote, CEO at Foote Partners LLC in Vero Beach, FL. "That's a significant number," says Foote, adding that "you might not be able to get 16%, but you're going to get a bump for SAN skills."

Storage certifications from vendors such as Brocade, EMC Corp., Cisco Systems Inc. and IBM Corp. show less impact on salary increases than experience. The majority of our respondents (65%) hold no vendor certifications. Among those who have certifications, 21% say it "definitely" helped their career, more than 50% say it "somewhat" helped their career and 25% say certifications haven't helped at all. Among respondents to our survey, those with no certifications had a higher average salary than those with five or more certifications; however, having three certifications gave respondents a slight bump of less than $3,000 (see "Average 2008 salary by number of certifications" below).



Budgets and bosses
Jeffrey McMorran has worked for 14 years at NMG, a Newmarket, ON-based management company with annual revenue of approximately $75 million. "The salary is very, very good," says McMorran, who earns $136,000 as the IS director. And NMG lacks the bureaucracy McMorran knows he would likely have to deal with at a larger company.
NMG has about 53 employees, says McMorran, who's part of a small group managing approximately 1.3TB. "We have appreciation days--golf days; it's a great place to work," he says. McMorran acts as a CIO, reporting to the VP of finance and administration; it's a role he enjoys, although it means he's also a team leader, something he'd rather not be. "Computers are easy, people are difficult," he notes.
McMorran's salary is notable for a smaller company. Our survey shows salaries rising in step with company revenue, starting at $73,208 in companies with less than $50 million in revenue and stretching to $97,555 in companies with $5.1 billion to $10 billion in revenue (see "Average 2008 salary as it relates to company revenue" below).
Scott Keister, senior manager, enterprise systems at World Kitchen LLC in Corning, NY, has a lot of opportunities to compare his upstate salary to those in New York City, which are sometimes higher but always accompanied by a higher cost of living.
"For this area, I think my salary is very competitive," says Keister, 41, who has worked for the dinnerware manufacturer for the last 12 years. He attributes his longevity to a corporate mission to continue technology investments to improve business processes.
"Our EMC sales rep comes in and says for the size of your company, the things that they have allowed you to get is just amazing," says Keister. He attributes this, in part, to a CIO that was promoted from within the ranks and was the former director of enterprise services. "He has been a good speaker for us--to challenge the business to make sure they provide us with the technology we need to make sure the business runs as well as it does," says Keister.
When it comes to spending on storage, 53% of those surveyed estimate that their company spent less than 15% of their 2008 IT budget on storage. Another 13% estimate between 16% and 20% of total IT dollars went toward storage. Another 14% figure storage received more than 20% of the total IT budget. (Twenty percent of respondents said they didn't know.)
Keister says he's lucky his job allows for (or requires) a lot of strategizing. Storage professionals are dividing their time almost evenly between storage design, primary storage operations and backup, according to our survey. And another 15% of their time is spent on maintenance.
"I would say we spend an enormous amount of time each year strategizing and planning improvement," says Keister. "It helps us develop a real three-year strategy and it's amazing--it works." There's one good way to say for sure that a company cares about its technology investments, notes Keister. "When budget season comes around and you ask for things and you get it. That's when you know they get it," he says.
-*
Dig Deeper on Storage market research reports