Share this item with your network: BACKGROUND IMAGE: iSTOCK/GETTY IMAGES
Managing and protecting all enterprise data

iSTOCK/GETTY IMAGES
Don't let the cloud obscure good judgment
Cloud storage is likely to become a significant part of your data storage infrastructure. But test the waters before locking into a vendor.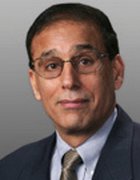 By
While new and largely untested, cloud storage is likely to become a significant part of your data storage infrastructure.
Everything is "cloudy" these days. Hardly a day goes by without yet another player jumping on the cloud bandwagon. Some are legitimately tied to the cloud concept, but others are "cloud washing" or force-fitting their products to the cloud concept because they think if they don't they'll fall out of favor with IT users.
However, the questions I'm asked most by IT users are usually on the order of the following:
Our central IT supports several divisions, each of which also has its own IT. One division decided to make a deal with Amazon Web Services and transferred some data to S3 storage. Managers in another division have done deals with Nirvanix or Rackspace or AT&T Synaptic, and sent company data to them. What should we do? We don't want to suppress innovation, but we feel like we're losing control.
and . . .
Our storage vendor is asking us to create a private cloud using mostly the same products as before but now with additional federation products. Is the technology ready for building a private cloud?
Here's how I see it. The cloud is happening, whether you like it or not. It's a lot like what we saw with storage virtualization in 2000. I felt then that the concept had so much merit it was bound to happen, but it took much longer than seemed logical. That's simply the reality of IT. Even when a paradigm-shifting technology comes along, it takes time for it to get into daily use. The cloud is similar. Implemented correctly, it's supposed to improve storage utilization while allowing you to scale up or down at will. You can pay as you grow and enjoy an easy-to-use storage system. So, the question isn't why, but when and how.
Follow the cloud
My first piece of advice is don't fight the cloud. You'll need to develop in-house expertise to understand what cloud technology is, what's real and what's not, who's in the game and so on. Next, you'll want to experiment with public cloud offerings using data you can afford to mess around with. You can test the waters to see how scaling works, how services provide security, if data transfer speeds are adequate and so on. You'll also want to test out recovering files, full volumes and more. These tests should help you to develop guidelines you can provide to business divisions defining what data may or may not be sent outside the company, and how it needs to be managed. This will bring consistency to the enterprise while ensuring that innovation in cloud technology is being exploited.
Perhaps the easiest way to get into the game is to use a gateway product as an on-ramp to the cloud. You want to avoid writing your own cloud interface code even if you're familiar with the Web services APIs used by most cloud services. The gateway vendors have already done the heavy lifting and provide a standard way of interacting with existing applications (via NFS, CIFS, iSCSI, Fibre Channel), while accommodating the idiosyncrasies of each public cloud on the back end. Vendors in this category include Cirtas, Iron Mountain, LiveOffice, Mimecast (for email archiving), Nasuni, Nirvanix, StorSimple, TwinStrata and Zetta among others.
Building your own cloud
For a private cloud, find out what your primary storage vendor is planning. Vendors are at different stages of product development and availability. EMC seems to be ahead right now, having announced and shipped VPLEX, an important federation technology that's crucial in building large clouds. But all major storage vendors have serious plans to deliver private storage cloud products and services. Not surprisingly, each wants you to build your private cloud almost exclusively with components from them, but from my perspective, no one in the market has all the pieces yet. You may consider other alternatives. Nirvanix, for instance, has created something it calls hNode, or a hybrid node. Essentially, it lets you create a private cloud using the same software Nirvanix uses for its own Storage Delivery Network (SDN); this would allow your private cloud to interface with a public cloud based on the Nirvanix architecture.
Long-term considerations
Whatever route you decide to take, keep in mind that it's one of the most strategic decisions you'll make. Once you sign on with a vendor you're likely to be locked in for a long time. Vendors are all in learning mode today, just as we are. So take the time to study and experiment, before jumping headlong onto the bandwagon.
BIO: Arun Taneja is founder and president at Taneja Group, an analyst and consulting group focused on storage and storage-centric server technologies. He can be reached at arunt@tanejagroup.com.
Dig Deeper on Cloud storage