Share this item with your network: BACKGROUND IMAGE: iSTOCK/GETTY IMAGES
Managing and protecting all enterprise data

iSTOCK/GETTY IMAGES
Manage
Learn to apply best practices and optimize your operations.
Cloud storage not so spooky anymore
Lower prices, no vendor lock-in, endless storage capacity -- cloud storage is getting downright friendly these days.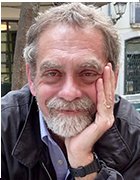 By
With lower prices, no vendor lock-in and endless data storage capacity, cloud storage is getting downright friendly these days. Find out why more users are considering cloud storage services.
One way you can tell a technology is maturing is when the competition among its purveyors starts to heat up. Cloud storage still has an uphill climb to prove that it's enterprise-worthy, but the recent, and almost simultaneous, announcements from Amazon, Google and Microsoft about lowering their prices suggest it's getting a lot closer to broader acceptance.
Those three behemoths are the "real" storage behind scores of cloud storage services, along with other providers such as AT&T Synaptic, Nirvanix and Rackspace. They don't just command our attention because of who they are; we notice because they're big enough in the cloud storage market to have the power to effectively control the direction the technology will take in the next few years.
By lowering their prices within days of one another, the Big Three are clearly squaring off to position themselves well within the sights of enterprise data storage managers. It may also be a sign the cloud storage market has reached a certain level of maturity, with potential users focusing more on price than the traditional gotchas of cloud storage (security and bandwidth).
That's not to suggest that security and bandwidth concerns have disappeared; rather, enterprise buyers are likely getting a little more comfortable with how providers are dealing with those issues and are moving closer to adding cloud to their storage arsenals. So, naturally, their attention now turns to price.
What three dominant players do pricewise is bound to affect the entire market. And if that means making cloud storage more accessible, that's good news for enterprises.
Price wars aren't the only sign that cloud storage might be moving up the food chain. It's also looking more and more like "regular" storage, meaning most of us have gotten past how exotic the concept of sending data into the cloud is and are now focusing on things that relate to storage wherever and whatever it is.
For example, Nasuni, a vendor of network-attached storage (NAS) appliances that serve as gateways to the cloud, has been touting a capability it rolled out in early 2011. It's a cloud-to-cloud migration facility that didn't get an awful lot of attention then, but it stands to catch a few more eyes now. What Nasuni is offering is a way to pull your data out of one cloud storage service and park it at another -- without recovering it back to your data center or even shipping it through some intermediary. On one hand, it "simply" allows the kinds of data migrations that happen in data storage shops all the time when new gear is trucked in to replace aging systems. But put in a cloud context, it's significant in that it may erase another bugaboo about cloud storage: vendor lock-in.
Yet another sign that cloud storage might finally be escaping its adolescence is cloud storage shoppers starting to evaluate providers as services rather than "things." The utility concept is beginning to take hold, and cloud storage users are more interested in service-level agreements (SLAs) than in what kind of equipment their data ends up on. "How," "when" and "why" are all becoming a lot more important than "where." If you think of cloud storage as a big disk in the sky, you might have to alter that image. As cloud storage gains popularity, there's no way providers will be able to maintain all their customers' data on spinning disk. Tape vendors are salivating at this prospect, and probably laughing up their sleeves at the irony of 21st century storage turning out to be based on a medium that's been repeatedly declared dead. Case in point: Fujifilm just launched Permavault, its new cloud archive service targeting its health care and media and entertainment customers, and behind the curtain is a lot of tape fronted by Crossroads Systems' StrongBox gateway device, which leverages the Linear Tape File System (LTFS).
These are all promising signs, although none is reason enough to completely forfeit a healthy skepticism about cloud storage just yet. There are still only a handful of major players, which is always a concern in a market, even if they all drop their prices at the same time. And you still have to use caution when you send your data off-site, pretty much as you do when you hand your tapes over to the folks in brown shorts driving big brown trucks.
But even that may be a good sign. The more cloud storage looks like "traditional" storage, the more likely it will get adopted and (hopefully) even more vendors will start pushing out products that will help integrate on-premises storage with cloud services. Integrating cloud storage with existing systems -- as backup, as an archive, as nearline storage -- still seems to be the key to convincing more storage managers to consider cloud storage services.
BIO: Rich Castagna is editorial director of the Storage Media Group.
Dig Deeper on Cloud storage management and standards