 BACKGROUND IMAGE: iSTOCK/GETTY IMAGES
Managing and protecting all enterprise data

iSTOCK/GETTY IMAGES
Can iSCSI crack the enterprise?
iSCSI storage systems are showing up in medium-sized businesses, but storage managers at large enterprise shops have been reluctant to embrace them. This is largely because Fibre Channel (FC) is so firmly entrenched in bigger companies. But iSCSI offers some unique benefits that may appeal to shops with FC-only environments.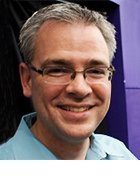 By
iSCSI storage systems are showing up in medium-sized businesses, but storage managers at large enterprise shops have been reluctant to embrace them. That's starting to change.

iSCSI storage is a huge hit with small- and medium-sized businesses (SMBs). They love the combination of simplicity, low cost and the functionality of iSCSI devices. But perhaps the biggest selling point is that SMBs don't have to learn the ins and outs of Fibre Channel (FC) due to their familiarity with the IP protocol and Ethernet hardware. But iSCSI implementations in the data centers of the largest enterprise businesses are rare. Why has this revolutionary technology had such a small impact in the enterprise?
The word "enterprise" is one of the most overused, yet rarely defined terms in IT, but it holds important connotations. Simply put, enterprise means big shops full of big data sets, big apps with big requirements, and lots of money to pay for high levels of reliability and performance. Enterprises adopted FC early, which could explain slower iSCSI acceptance. "We've got plenty of capacity in our Fibre Channel infrastructure, so why should I bring in something new?" asks a systems architect at a large insurance firm. Many large firms are notoriously skeptical about new technology and slow to endorse changes to their storage infrastructure.
Enterprises not enticed
Many of iSCSI's selling points just don't seem compelling to enterprise storage managers. While they have a wealth of experience with Ethernet and IP, large firms made their investment and got up to speed on FC years ago. They have so much data, and buy so much storage, that a lower price of entry vs. FC isn't a big deal. They're already working hard to reduce overall costs per gigabyte by introducing tiered storage and reducing the amount of retained data through data classification. The low cost of replication and mirroring features bundled with iSCSI arrays also loses its appeal if a business has already negotiated volume licenses on these features. The core enterprise data center just has too many other items on its to-do list to be implementing iSCSI.
Server virtualization projects are also taking some of the shine off iSCSI. Data centers with hundreds or thousands of low-utilization servers see far greater benefit in consolidating them using software like VMware or Xen, or implementing blade servers. These options increase the number of servers connected to SANs, but allow them to share expensive FC resources like host bus adapters and switch ports. This vastly reduces the number of SAN connections needed, and diminishes the competitiveness of iSCSI, which touts savings based on its per-connection cost.
Many observers also blame enterprise storage vendors for the lack of interest, criticizing them for not pushing this low-cost alternative to their biggest customers. Although upstart storage vendors would love to play in the enterprise, sales and marketing executives at the major vendors say their iSCSI focus remains on smaller accounts. It could be a chicken-and-egg situation: Are vendors not pushing iSCSI to the enterprise because potential users don't want it, or is the lack of vendor support causing enterprise customers to ignore it? One thing is for certain: From a technical perspective, there's no lack of iSCSI support among enterprise storage products. Nearly every modern enterprise array supports iSCSI on an equal footing with FC, and development roadmaps show that iSCSI will continue to mature, supporting 10 Gigabit Ethernet (GbE) in the next few years.
iSCSI without the IP
A new horse has entered the enterprise IP storage race, and it has some serious backers. Fibre Channel over Ethernet (FCoE) can be thought of as iSCSI without the IP. It uses many elements of SCSI and FC (just like iSCSI), but doesn't include the familiar TCP/IP components. This promises excellent performance, especially on 10 Gigabit Ethernet (10GbE), and is simpler for vendors to add to their products.

Kyle Fitze, SAN marketing director, StorageWorks Division at Hewlett-Packard Co., sees FCoE as a way to get better price performance out of the FC standard. "Ethernet is pervasive," he says. "If you have to pick just one protocol, Ethernet is a good bet as the standard for storage in the distant future, but FC and InfiniBand aren't going away any time soon."

Skipping IP takes out a few nice elements found in iSCSI, however. IPsec encryption is gone, of course, but because FCoE can't be routed over WAN links like iSCSI it might not be as necessary. The lack of IP will encourage implementers to keep FCoE on dedicated network segments, which is good news in terms of security, and might result in fewer turf wars between the network and storage administration groups. Many experts expect FCoE SANs to be virtually indistinguishable from current FC SANs in practice. Greg Schulz, founder and senior analyst at the StorageIO Group in Stillwater, MN, calls FCoE "a bridge to the future." He sees the protocol as extending FC to a new way of using Ethernet for storage...
TheInfoPro Inc., a New York City-based market analysis firm, has been tracking the adoption of IP SAN technologies in the Fortune 1000 market for years. Its data shows that IP SANs make up a small but growing 4% to 6% of Fortune 1000 storage purchases, with usage focused on file servers and Microsoft SQL databases. iSCSI is present at 13% of Fortune 1000 shops, or approximately half as common as it is at smaller firms, says TheInfoPro. Clearly, a combination of these factors is slowing iSCSI's success in the enterprise.
iSCSI's quiet momentum
iSCSI is more widely used in branch or remote offices distant from the enterprise's main data center. "I'm seeing iSCSI adoption in the enterprise in Tier-2, Tier-3 and nearline/offline storage situations, as well as in workgroup, departmental, and remote office or satellite spaces," says Greg Schulz, founder and senior analyst at the StorageIO Group. Discussions with iSCSI users mirrored this observation, with many big-name firms buying IP SAN gear for far-flung locations.
iSCSI is gaining ground where local admins aren't plugged into corporate budgets and standards, in places like branch offices and autonomous business units. Even though enterprise storage architects may not be interested in implementing iSCSI, they may be surprised to find it in parts of the organization outside of their control.
The environment managed by Chuck Thompson, manager of information technology and facilities for Fortis Prime Fund Solutions (Cayman) Ltd. in the Cayman Islands, is typical of this trend. The Cayman branch of Fortis plays a critical role in accounting funds to shareholders, and requires flexible, high-performance storage to support this app. Yet the firm was put off by the large cash outlay required to procure an FC storage infrastructure. "It would have cost a quarter of a million dollars just to get our foot in the door," says Thompson. "When we looked at storage products in 2004, Fibre Channel alternatives were priced near $250,000, but we got similar functionality with our EqualLogic [Inc.] iSCSI system for less than a quarter of that. Even after implementing replication and expanding the system four times we still haven't spent that much."
If a mission-critical enterprise environment like that of Fortis' is satisfied with iSCSI, what's keeping it out of enterprise data centers? "Companies that have a large and underutilized Fibre Channel infrastructure are less interested in iSCSI," says Robert L. Stevenson, managing director, TheInfoPro's storage sector. "But when that existing investment in FC isn't there, or if the utilization of FC ports gets high, interest in alternatives quickly arises." This is a key point: Many firms have built out massive FC SANs with less-than-total utilization. If excess capacity is available, there's little need to invest in a new array in general or an unfamiliar protocol in particular; iSCSI tends to be deployed in areas that haven't been served by any networked storage.
Bridging the gap
When iSCSI is deployed in an enterprise data center, it's often hooked into the FC SAN. Rather than buying end-to-end, iSCSI-only solutions with integrated disk drives, enterprise users are focused on leveraging their existing infrastructure. Although native integrated iSCSI adapters are available for most new arrays, older arrays might not have this capability, so companies turn to iSCSI gateways and bridging technologies. These may take the form of iSCSI routers like those produced by Hewlett-Packard (HP) Co. and Sanrad Inc., mimicking the popular "NAS heads" that provide file services in similar situations, or that could be integrated with FC network gear from Brocade Communications Systems Inc. or Cisco Systems Inc.
While selecting an iSCSI product has more to do with the practical considerations of compatibility with existing equipment, there are technical factors to consider. Integrated iSCSI controllers are simpler to configure and manage than an external controller. Integrated controllers normally use the same configuration software and the same commands as FC adapters, but offer little in the way of advanced features. Moving the iSCSI controller outside the array increases the complexity of the overall solution, but allows storage from multiple arrays to be combined and presented to iSCSI-attached servers more flexibly, even if the arrays are of different types. Dedicated iSCSI routers generally offer the most functionality, but you must learn a new management interface. These devices often integrate heterogeneous replication features and other storage virtualization techniques that can prove extremely valuable.
Although a smaller firm may be reluctant to front an expensive and complicated enterprise array with "low-cost" iSCSI, enterprise users see no such contradiction. On the contrary, they value the simplicity and flexibility of standardizing on a single disk platform regardless of the protocol used by attached servers. By having just one type of disk, they can smooth out their storage capacity procurement, averaging out the unpredictability of purchases with a larger set of users. If unexpected demand emerges from one app or another, disk space can be easily reallocated among FC, iSCSI and NAS.
Enterprise iSCSI is appearing in other unexpected places, like backup devices and WANs. Many virtual tape library vendors use iSCSI because the majority of backup systems use Ethernet and IP for connectivity. Many iSCSI arrays are being purchased as storage targets for backup-to-disk implementations. iSCSI is also leveraged as a connectivity mechanism for data replication over IP networks, where protocol converters would previously have been required.
In these cases, iSCSI acceptance is helped by the lack of preexisting enterprise architecture standards, the isolation of the solutions and the predictability of purchasing. Rather than competing for the time of busy storage admins, iSCSI reduces the workload of staff who are less savvy with FC. Instead of displacing FC storage, iSCSI in these enterprise apps is enabling new features outside the traditional realm of disk capacity.
Benefits beyond cost savings
Although cost is the universal justification for the move to iSCSI, many enterprise users are surprised by the other benefits they get.

Chris Burgess, infrastructure architect at construction giant Skanska UK Ltd., justified his firm's iSCSI purchase for cost reasons but chooses to stay with it due to its flexibility and features. Skanska UK needed high-performance storage for its enterprise accounting system and saw this as an opportunity to step up from DAS to a "storage layer." The firm decided to use clustered Sanrad V-Switch 3000 iSCSI routers in front of low-end Hewlett-Packard Co. StorageWorks 1000 Modular Smart Array (MSA1000) and Nexsan Technologies Inc. ATABeast storage arrays, rather than purchasing a more expensive integrated Fibre Channel (FC) solution. The Sanrads include the flexible provisioning and replication features Skanska UK needed at a fraction of the cost of licensing these features on a high-end storage array.

Skanska UK has been moving more and more applications to this iSCSI-fronted FC infrastructure and it remains pleased with the performance and flexibility. "The great thing about iSCSI is that you can connect any server to the back-end storage without even rebooting your Windows servers," says Skanska senior technical specialist Mark Ireland.
Massive scalability
Although it's rare for iSCSI to replace FC in critical storage apps, it sometimes happens. Richard Smith of Weinman GeoScience Inc., a consulting services group to the oil and gas industry in Dallas and Houston, says he's retiring an FC infrastructure in favor of an all-iSCSI SAN based on EqualLogic hardware. "Due to budget constraints, we tried to make do with lower end NAS and DAS storage in the past," says Smith. "But we've been so happy with the performance and availability of our iSCSI storage that we're moving everything to it."
This is no tiny SAN. Weinman GeoScience supports a cluster of 250 AMD dual-core Linux nodes connected to 100TB of raw iSCSI storage on 15 arrays. The iSCSI storage is served up by four Sun Solaris NFS servers. This one app makes up 60% of Weinman GeoScience's business of processing seismic data.
This iSCSI SAN was "very easy to scale, and reliability and performance has been excellent," says Smith. "It had a low introductory price point, but it wasn't the cheapest solution in town." The performance of the firm's EqualLogic system RAID 50 storage has been "remarkable, consistently reaching 100 [megabytes] to 150 megabytes per second from each of our four groups of three or four arrays," says Smith. He looks forward to increasing performance with 10GbE.

iSCSI resistance
Even at firms where interest in iSCSI is high, resistance often comes from outside the storage group. The InfoPro's Stevenson found this to be common. "Pushback from network administrators has been raised at almost three-quarters of Fortune 1000 sites," he says. "They're concerned about management toolsets for troubleshooting and visibility, are unfamiliar with storage traffic and want to wait for 10GbE.
"The vocabulary of network and storage tools is entirely different, making it difficult to map the two domains," continues Stevenson. He says users have had difficulty adapting network management tools to monitor iSCSI traffic, and storage tools are indecipherable to network admins. This is a historical issue that arises because storage and networks were invented by different people at different times. Even though the technologies have proven compatible, the language hasn't.
This resistance may not be entirely technical. Most large enterprises have two separate groups to manage storage and networks, and iSCSI straddles these two domains. This situation mirrors the clash between Unix and Windows, mainframes and distributed systems, and all other IT turf battles.
But iSCSI has a bright future and will continue to gain ground in enterprise-sized companies. "Enterprise customers are reluctant to talk about what they're doing, but more and more [of them] are using iSCSI," says Sanrad CEO Dave DuPont. Even though his company is focused on routing FC traffic out of iSCSI clients, DuPont sees a larger role for the protocol. Given time, iSCSI might be as pervasive in the largest data centers as it is today in medium-sized businesses.
Dig Deeper on Ethernet storage