 BACKGROUND IMAGE: iSTOCK/GETTY IMAGES
Managing and protecting all enterprise data

iSTOCK/GETTY IMAGES
Evaluate
Weigh the pros and cons of technologies, products and projects you are considering.
Bullying vendors and voiceless users
Bullying vendors and voiceless users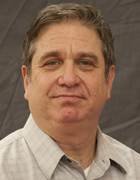 By
Have you been the victim of aggressive salesforces from your vendors? Some of your colleagues have, and my impression is that it's a fairly widespread--and possibly growing--practice in the storage industry. In a bad year, salespeople under pressure can forget their manners, it would seem.
Two years ago, Joe Tucci, CEO of EMC Corp., asked hundreds of storage managers at the Storage Decisions conference how many people thought his salesforce was too aggressive. Many hands went up. The company was at a low point in sales then, and the lack of good will with key customers was certainly a factor. Since then, EMC has softened some of its rough edges on that front and had to cut prices dramatically to overcome that ill will.
Others could take a lesson from them. After some customers voiced displeasure at this year's Storage Decisions conference in Chicago, Veritas Corp. salespeople reacted quite aggressively. Similar actions were taken earlier this year following some public comment in print. Ultimately, the customers let it be known that they wouldn't be pressured and the discussion turned to possible solutions, but not before a lot of bad behavior.
For the record, senior officials at Veritas say it's absolutely not their policy to engage in this kind of behavior; victims might want to drop a note to Mike Coney, who heads sales there.
I know that this behavior isn't restricted to Veritas. We've witnessed other "getting back" incidents from various vendors, and a general climate of pressure that borders on fear and intimidation. It's time for those vendors who engage in this kind of behavior to drop it and skip straight to the "how can we solve your problem?" stage.
Perhaps these kinds of incidents happen more in a community that has little in the way of an organized voice. We, among many, have said before that storage managers need their own organization to voice their needs and give this emerging profession some structure and credibility. Several groups are competing to do that, but we can't unequivocally endorse any of these efforts at the moment.
Some efforts involve partnerships with the industry. While some good can come of that, we question whether such partnerships can really tackle these sorts of gut issues.
Other efforts are driven by individuals with for-profit businesses that benefit from association with a user group. They seem more geared toward providing training or certification (for a profit), but it's not the same as advocacy.
Perhaps neither industry affiliation nor the profit motive will get in the way of being an effective user group. But we want to reserve our opinion on that. We still hold out hopes for a true grass roots organization--of, by and for storage managers.
Such grass roots efforts dramatically changed the scenery in the early '90s, breaking the hold on respectability and credibility that IBM Corp. had on the data center. The open-systems data center, from a server point of view, is a child of those efforts. An open storage movement driven by responsible users could accomplish much in driving vendors to go further in actually serving the needs of you, their customers.
Dig Deeper on Storage vendors