 BACKGROUND IMAGE: iSTOCK/GETTY IMAGES
Managing and protecting all enterprise data

iSTOCK/GETTY IMAGES
Manage
Learn to apply best practices and optimize your operations.
Big pay for storage jobs
Storage professionals report the highest average salaries in the four years that Storage magazine has conducted its Storage Salary Survey. See how industry, location, education, company size and management responsibilities can affect the size of your paycheck.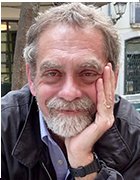 By
If your paycheck seems a little heftier this year, you're not alone among other storage professionals. IT staff members who spend at least a portion of their time working with storage reported an average salary of $80,892 for 2006--about 4.3% more than last year--according to Storage magazine's annual Storage Salary Survey (see "About the survey" and "Average salary over the past four years").
That raise is right in line with national IT-wide statistics, and represents a modest jump in the mostly flat salaries over the past three years. "The mean national salary for storage administrators with a SAN specialty was $80,500," says David Foote, CEO of Foote Partners LLC, a New Canaan, CT-based research firm that focuses on IT skills and compensation. "SAN people are on our hot list right now," he adds.
Whether the slight spike represents the beginning of an upward trend in storage salaries remains to be seen, but industry experts see storage as one of the most in-demand IT sectors.
As we've seen in previous surveys, salaries vary depending on industry, location, company size, storage capacity managed and management responsibilities. The range of salaries reported underscores those variations, with a low annual compensation of $27,480 and a top end of $207,000. But overall, the news is good across the board. Storage employment and compensation may not be so bound to economic factors as they are to the tremendous storage growth most companies are experiencing and the attendant efforts to apply new technologies to rein in that growth. So whether the economy blows hot or cold, it looks like storage expertise will be needed.
It pays to be dedicated and big
For the most part, those delegated with management or administrative tasks involving storage have other responsibilities, such as server or network duties. Most of the respondents say they work in groups that aren't dedicated totally to storage; 39.6% report that they work at a company with a dedicated storage staff, which is approximately the same as last year's figure (40.8%). Dedicated storage groups are still a novel idea in most companies, says Evan Scott, founder of Evan Scott Group International (ESGI), an IT executive search firm headquartered in Plymouth Meeting, PA. "Most of it's tucked in" with other IT disciplines, he says, because "no one can figure out the business model."
For Dennis Preston, senior Unix administrator at Comverse Technologies in Denver, storage activities are spread around a team of approximately 15 staffers. But "it's changing quickly," says Preston, and he expects one or more staffers to be fully dedicated to storage soon.
Working for a larger company (as measured by revenue), considerably increases your chances of working in a dedicated storage group. Nearly 63% of companies with revenue greater than $5 billion indicate that they have formal storage groups (see "Percent of companies with dedicated storage groups by company revenue"). And working in one of those committed storage support groups apparently has its rewards; the average salary for a storage pro in a dedicated storage organization is $83,858, which is slightly higher than last year's $82,136 (see "Average salary by type of storage organization").
Generally, the bigger your company is the more you'll get paid. Companies with annual revenue in the $5.1 billion to $10 billion range tend to be most generous, with an average salary of $94,588 for their storage professionals; this is considerably higher than the $87,059 reported last year for the same size companies. Oddly, for both this year and last, there was a slight drop-off in salaries at companies with annual revenue greater than $10 billion; this could mean that these firms have larger storage staffs and thus somewhat lower salaries.
Storage experience counts
Education can play a big role in determining compensation, but not necessarily in the way one would suspect. While it's true that respondents to this year's survey reported average salaries that climbed relative to the number of years of post-high-school education they had, a single anomaly flies in the face of your mother's warning that if you don't go to college you won't amount to anything.
This year, unlike in years past, respondents who said their formal education didn't go beyond a high-school degree had an average salary of $85,875--approximately $1,000 less than respondents who said they attended graduate school. Perhaps spending less time in school allowed those high-school grads more time to build their careers and gain experience (see "Education vs. salary").
For storage careers, the kind of education you get from doing storage seems to be more important than studying computer science in college or grad school. Nearly 70% of our respondents say they have 10 or more years of IT experience (vs. slightly more than 65% in 2005), which nets them an average salary of $85,469. Those with less than 10 years of IT experience averaged $70,490 per year. And practical storage experience is an even hotter commodity that translates into higher pay. For the 25.2% of respondents with five or more years of dedicated storage experience, the average salary is $91,283, which is considerably higher than the $77,428 average for those who have been focused on storage for less than five years.
Storage education is available in other forms, too, from vendors or outfits that specialize in specific technical training. This is a common route for all IT professionals to bone up on their skills or to learn new ones. In the broad IT world, the generally accepted acknowledgement of this type of education is certification, and certifications for networking and server disciplines can help secure an IT job and ensure steady pay raises. But perhaps because networked storage is still a relatively new specialization, storage-specific certifications don't seem to carry much weight, especially in determining salary levels. There was little difference in average salary among respondents who reported holding no certifications or those with one to four certifications; the average salary for those without any certifications is $80,695, while salaries for one certification to four certifications ranged from $77,148 (for two) to $83,363 (for one). The big payoff comes for those with five or more certifications, with an average salary of $90,267 (see "Average salary by number of vendor certifications held," this page). While these statistics suggest that certifications only matter if you have a bunch of them, it's more likely that someone who has had the time and opportunity to get five or more certifications under their belt has been around storage a while and gained considerable experience; this may contribute more to the higher salary level than the certifications themselves.
Storage pros aren't all that sold on certifications either. While more than half of the respondents who hold at least one certification think it may have helped their careers, only 16.9% see them as a definite help in their careers. Nearly 33% don't see any benefit at all. But Foote has found that Storage Networking Industry Association (SNIA) certifications in particular can be valuable, boosting salaries anywhere from 6% to 12%. Still, Foote emphasizes that skills usually trump certifications. "It's so difficult to find people good at SAN," he says. "If they find you, they're not going to withdraw an offer because you don't have a certification."
Ken Bartels, manager of Unix computing at PharmaCare Inc. in Pittsburgh, doesn't place too much importance on certification, but still sees the benefit. "They're not important, but I've asked two people [on the staff] to work toward certifications," says Bartels. "I think it's worthy for them career-wise to do that and for us, as well, to make sure that they're in a continued position to do well."
"Certification will get your foot in the door for the interview, that's about it," says Comverse Technologies' Preston. "It doesn't necessarily prove that you have the skill set required to go do the job." He feels that having an official certification "wouldn't affect your paycheck."
At CPAmerica International, a trade association for accounting firms based near Gainesville, FL, network administrator George MacKay is more interested in specialized training than vendor-related certifications. "All the retention requirements that have come out in the last two years ... it's going to be a big issue going forward in storage management," says MacKay.
More storage, more people, more money
As noted earlier, bigger is better when it comes to company size and storage salaries, but size matters in other respects, too. The amount of storage you manage is likely to affect your paycheck's bottom line (see "Average salary by storage capacity managed," at right). The average salary for respondents responsible for less than 1TB is $66,077, and this figure rises steadily to $91,467 for those with more than 500TB on their plates. Respondents who don't manage any storage averaged $80,500. It may seem like an odd twist that these folks make more than those overseeing up to 99TB of storage, but the group likely includes management types who no longer have direct management responsibilities over installed storage systems.
Responsible for more than 100TB of installed storage, PharmaCare's Bartels manages a team of eight people, three of whom are dedicated to storage. When Bartels needed to add a storage person to his staff, he didn't have much trouble finding local talent. "I think it's relatively easy in the Pittsburgh market," he says. "I had about three [people] who were qualified and as many as a dozen submissions for that job."
But outside of major urban areas, finding qualified storage workers can be tough. "The University of Florida is right here," says MacKay, "so what you get is a glut of young guns on the market who are willing to work for nothing." That tends to hold down salaries and drive more experienced people to seek employment in the state's larger cities.
The number of direct reports a manager has counts as much as the number of managed terabytes in determining storage salaries. In all cases, managing more people translates into pulling down bigger bucks. Managers of one to five people earned an average salary of $77,788 in our survey. Increase staff size to six to 10 people, and pay climbs by about 11%; up that compensation by an additional 13% when managing 11 to 20 staffers, with a top end of $105,308 for respondents who manage 21 to 50 people.
For whom and where you work matters
It's hard to pin down a particular industry as having the greatest opportunity for storage professionals because, according to our surveys over the last few years, top paying jobs have shifted among different industries. For example, last year the highest paid storage pros worked in the media and publishing sector, while in the most recent survey healthcare/pharmaceuticals came out on top with an average salary of $87,716.
Still some of the results were consistent year over year; for 2005 and 2006, healthcare/pharmaceuticals, utilities and IT services finished in the top five as the highest paying industries. But before you start updating your resume, it should be noted that the salary difference between the No. 1 industry for 2006 and the fifth is approximately $5,000--making them closely bunched.
Just like last year, storage workers in the construction and education sectors reported the lowest average salaries. While some of those numbers might seem discouraging, a few experts, like ESGI's Scott, see plenty of opportunity for storage specialists. "I don't think there's an industry out there that isn't looking for better ways to manage and use information," he says.
Geography is always a factor in determining salaries, so it stands to reason that pay will be higher where the cost of living is higher. For the most part, our survey bore that out, with the top average salaries reported for people working in the Mid-Atlantic ($89,395), New England ($85,483) and the Northwest ($82,800) (see "Average salary by region," at right). The only surprise was for salaries in the Pacific region, where the average salary is $76,000; this is low in comparison to other regions, but still well in line with the cost of living on the West Coast. Last year, the Mid-Atlantic led the other regions, but with an average salary nearly $7,000 less than this year.
Work--even storage work--doesn't necessarily have to consume one's life, so quality of life is another issue. CPAmerica's MacKay realizes that he could make more in a larger town, and would probably see more frequent raises. "But I like living here," he says. "I'm a longtime Gator fan--I went to the University of Florida."
The good news is that salaries were up in all but two regions of the country when average salaries in 2006 are compared to those reported in 2005. The Northwest saw the biggest hike at 9.6%, followed by New England (8.7%) and the Mid-Atlantic (7.7%). The only two regions that evidenced a decline were the Pacific region with a 4.6% drop in average salary, and the Midwest with a modest dip of less than one percent.
So-so perks
Regardless of what you do, who you do it for and where you do it, the perks are getting less perky each year. The trend--not just in storage or IT--is to fold what was once icing on the cake into the cake batter itself. That means salaries tend to include in their base amounts what would have been considered extras in years past.
Foote refers to those salary premiums as "skills pay." For example, positions for noncertified SAN specialists are "paying between 10% and 14% of base pay as a premium," he says. He adds that the people who get "adjustments to pay based on their skills" are "usually people whose titles don't match what they do."
Stock options--once a symbol of the get-rich-quick Internet boom--are increasingly rare for storage professionals. This year, only 17.5% of respondents say they get options as part of their compensation package; this is the lowest percentage reported in the four years we've conducted this survey.
The bonus picture looks a little brighter, although some compensation experts say bonuses, like stock options, are on the endangered species list. But more than three times as many respondents (60%) expect bonuses of some amount vs. those receiving stock options. In this year's survey, respondents received an average bonus of $6,139 last year, more than $600 higher than what last year's survey takers said they expected for 2005. This year's group is also optimistic about 2006 bonuses, estimating an average year-end windfall of $7,561.
PharmaCare's Bartels credits his company's annual bonuses of about 8% to 11% for helping to retain storage staff. "We have a very low turnover," says Bartels, "and I would hazard to guess it's because of the healthcare business and the bonus plan."
Storage professionals plying their trade in the transportation/travel and hospitality industry were most optimistic, with their expectations set for an average bonus of $13,750 this year (see "Anticipated 2006 bonus by industry," at right). Among other industry sector workers, those most likely to see bonus checks are in IT services, financial services, healthcare/pharmaceuticals, utilities and manufacturing; if you work in government/ nonprofit, media/publishing, education and construction, you're least likely to get a bonus in 2006.
Geography also appears to play a role in determining the likelihood and size of bonuses. On a regional basis, respondents' anticipated bonuses for this year range from $11,063 in the Southwest to a far more modest $1,438 in the Mountain region. When viewed year over year, the only consistent factor is that Mountain region storage professionals reported the lowest bonus expectations for both 2005 and 2006--maybe living and working in the shadow of the Rockies could be considered bonus enough.
Promising outlook
As a group, respondents expect an average salary increase of 3.4% next year, which is in line with what compensation experts say IT workers are likely to receive. Comparing actual 2005 and 2006 salaries from this year's respondents yields an average increase of 6.6% for this year, and suggests that storage workers generally see 2007 as less lucrative with smaller annual increases.
Again comparing actual 2005 and 2006 average salaries, workers in the IT services sector saw their checks grow the most (by 10.4%), followed by media/ publishing (10.1%). Those two industries also ranked in the top three for increases in last year's survey. At the other end of the spectrum, the lowest actual increases were for utilities (2.5%), government/non-profit (3.8%) and wholesale/retail (3.9%) (see "Salary increase from 2005 to 2006 by industry," at right). "Pretty much across the board it's limited to 4% or 5% per year," says Bartels. "[It's] not much higher than that."
By region, New England storage pros enjoyed the biggest salary increases at 8.7%; last year, the Southwest had the highest increase percentage by far with a very healthy 10.1%; Northwest storage pros reported the lowest increase--a meager 1.1%--over their 2005 pay levels (see "Salary increase from 2005 to 2006 by region," at right).
All in all, it was a very good year for storage professionals, and given the growth of storage at nearly all companies, 2007 and beyond should prove to be even better. In short, storage careers look very promising right now. Says Foote: "These are the places to go for some job security."
---

About the survey:
The data used in this report was gathered through an e-mail survey conducted in August 2006. The survey was sent to a sampling of Storage subscribers and yielded 289 valid responses. Telephone interviews were conducted with selected respondents and others who manage storage.
Dig Deeper on Data storage management