Share this item with your network: BACKGROUND IMAGE: iSTOCK/GETTY IMAGES
Managing and protecting all enterprise data

iSTOCK/GETTY IMAGES
A drive dies . . . when will another one come?
The impact of the flooding in Thailand on the disk drive supply chain was certainly real, but it looks like disk makers are spinning tales about shortages to justify price hikes.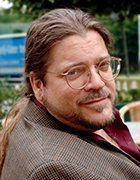 By
The impact of the flooding in Thailand on the disk drive supply chain was certainly real, but it looks like disk makers are spinning tales about shortages to justify price hikes.
As you read this, disk drive supplies should have largely recovered from the horrendous floods that ended earlier this year in Thailand, after 175 days of continuous monsoon.
Drive prices may also have come back down to earth. Maybe.
Thailand is apparently THE source for disk drives. Seagate manufactures there, as does Western Digital. As early as October 2011, both were predicting supply shortages throughout 2012 as a by-product of the floods. For the record, that was three months after the onset of the rain.
It took much less time after their announcements for drive prices to spike. Integrators were complaining to me that the cost of disk drives had shot up 10 times by late October.
Curiously, the drive shortage mantra they began back in October continues to be echoed by storage system and server vendors, and by "industry analysts" at Gartner and IDC right up to the deadline for this column -- despite the fact that both Seagate and Western Digital have given the "all clear" signal.
@pb
Let me back up a minute for those who haven't paid attention to the news of the last few months. Truth be told, you may have missed the back story on what happened in Thailand. In the tech sector reporting I've been reading, there was hardly a mention of a massive monsoon, triggered by the landfall of Tropical Storm Nock-ten, that displaced 13.6 million people in Thailand. There was no mention that the storm and floods had killed 815 people, that seven major industrial estates were swamped in 10 feet of water, or that the storm and flooding constituted the fourth most costly disaster in recorded history (surpassed only by Japan's earthquake/tsunami/nuclear disaster last year, the 1995 Kobe earthquake and Hurricane Katrina).
The headline in our tech industry press is that we're all about to be majorly inconvenienced -- end users by huge price increases on those SATA disks we buy from Best Buy, CompUSA, Fry's and so on; while storage array vendors and PC makers will have to deal with drive supply shortages.
Yet, quizzically, as I sit at my desk in my Florida office, staring at one array with a red light glowing on one bank of drive bays and at another where the drive light is completely dark (different representations of dead drives by different array vendors), I have been reviewing statements in the financial reports of the big two drive makers.
By November 28, 2011 (a month after its dismal preview of the coming year), Seagate reported that it would ship 43 million drives, which is only approximately 7 million below its high-end estimate. On January 4, 2012, the company reported it had shipped more disk drives in December than it had expected and would be reporting revenue in excess of its earlier guidance.
For its part, Western Digital reported on October 17 that the floods would have "a significant impact on drive shipments and its ability to meet customer demand." Magically, the hitch was resolved "significantly ahead of expectations," according to company spokespersons during the earnings call on January 23. The firm shipped approximately 29 million drives, which seems like a lot.
Both companies also reported earnings well in excess of October estimates. Western Digital earned $1.51 per share (well beyond the projected $0.65 per share) while Seagate earned $1.32 per share (topping its $1.08 per share estimate).
@pb
Meanwhile, industry analysts at Gartner and IDC haven't deviated from their doom and gloom forecasts, blaming drive shortages for everything from the decline of the PC market to slowdowns in IT hardware spending, which they continue to insist will dominate 2012. Better information is coming from Wall Street analysts. During Western Digital's earnings call, one gutsy guy made the observation that the financial success of both Seagate and Western Digital this quarter was likely a function of price gouging during an alleged supply shortage. When he asked Western Digital bosses whether they thought such high margins were sustainable, they declined to comment.
For all the hate directed at Wall Street these days, I kind of like this guy. Unfortunately, his question continues to go unanswered. Is the drive shortage manufactured to jack up prices? There's little doubt there were some supply-chain interruptions due to the natural disaster in Thailand, but the impact is still influencing the game today? Really?
Perhaps everyone in the storage array food chain is using the popular theme of "Thai floods creating supply shortages" just to gouge consumers? It's been done before . . . too many times to count. Remember the reports that came out after the last jump in gas prices, or after Hurricanes Andrew or Katrina, proving that everybody in the supply chain jumped on the bandwagon to raise their prices even though supplies were more than adequate? Could this be another manifestation of the same disease?
I worry that it might be. I worry every time I read an article that proclaims a big increase in flash solid-state drive (SSD) uptake as they become "price competitive" with disk drives. Or that certain array vendors are leveraging drive supply shortfalls to push obscenely overpriced deduplication or thin provisioning rigs.
Meanwhile, two of my disk drives are dead. No way am I paying a 400% markup for the same drives just because somebody is trying to make an extra buck on the backs of 800-plus dead Thais. There, I said it.
BIO: Jon William Toigo is a 30-year IT veteran, CEO and managing principal of Toigo Partners International, and chairman of the Data Management Institute.
Dig Deeper on Storage vendors