Share this item with your network: BACKGROUND IMAGE: iSTOCK/GETTY IMAGES
Managing and protecting all enterprise data

iSTOCK/GETTY IMAGES
Manage
Learn to apply best practices and optimize your operations.
A decade of progress; or are we standing still?
There's been plenty of technical innovation in the storage industry over the last 10 years, but in some cases, we're still struggling with the same old problems.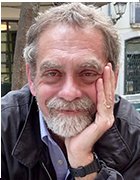 By
There's been plenty of technical innovation in the storage industry over the last 10 years, but in some cases, we're still struggling with the same old problems.
Happy birthday to us! Last month marked the 10th anniversary of Storage magazine, and after blowing out the candles on a virtual birthday cake, I got to thinking about how much has happened storage-wise over those 10 years. So I dug out some old issues, figuring I'd do some "remember when" reminiscing while getting a chuckle out of how primitive we were back then.
I flipped the pages all the way back to May 2002 -- just the third issue of Storage -- and prepared myself for a good laugh. The first story that caught my eye had the headline "Remote Backup Services: The Road Not Taken," and included the line "Getting remote workers to perform backups is like pulling teeth." Ha! That's so . . . so . . . so much like today, actually. Ten years ago storage managers were fretting over protecting data at their companies' outlying locations. Today, there are far more technology alternatives, but the war is still being waged and few companies can boast a comprehensive data backup operation that includes all company locations. I'm not suggesting that there hasn't been some progress, but it's relatively modest, and with the new scourge of storage shops -- smartphones and tablets -- upon us, it's not exactly a rosy picture.
Just a few months later, the mobile data protection issue reared its ugly head again. September 2002's cover declared "Backup nightmare -- what you can do about mobile computers."
The June 2002 cover story was on storage virtualization, mainly about how IT and storage managers were less than enthusiastic about implementing it. Apparently, they had a lot of reasons for avoiding the technology: "They cite a litany of obstacles, including a lack of standards, spotty interoperability, watered-down management functionality and the potential for showstopping support conflicts." Can you imagine that? Well, maybe not so hard to imagine, since potential storage virtualizers face many of the same stumbling blocks today. But we're making progress; our surveys tell us that approximately two-thirds of companies are at least dabbling with storage virtualization.
In that same issue there was an article that began "Buzzword alert: The latest word to loom from storage marketers' lexicon is utility." Yikes! I think I used that same sentence to describe "cloud" in one of these columns. Or was it "big data"? Or maybe "compliance"? It's good to see that we've improved on something in the past 10 years -- the storage industry has elevated hype into an art form.
We kicked off our second year of existence with January 2003's Products of the Year cover story. Most of the award winners are still around in some shape or form, including gold winners Brocade, CommVault, Fujitsu, Nexsan and Overland. In fact, Brocade was a gold winner in the 2011 Products of the Year competition.
We wrapped up 2003 with a December cover story reporting the results of our very first storage salary survey. The overall average salary for that year was $77,554. A lot of things haven't changed over the years, but we're happy to report that participants in the 2011 survey averaged $86,926. That's slightly more than a 12% boost, which isn't too shabby considering the mother of all recessions happened about midway between then and now. On the other hand, some things do remain the same, and we're glad they do: 2012 will mark the 10th consecutive year we've surveyed storage professionals about their compensation.
My point isn't that we haven't made much progress in the last decade; it's quite the opposite. Look around your shop today, and if you're lucky enough to have been there 10 years ago, you know it's a very different place. And storage technology certainly hasn't been on vacation; just look at the vocabulary of today's headlines -- solid-state, object, cloud, petabyte -- and you know storage technology hasn't been standing still.
And yet, we're still grappling with some of the same issues we tussled with last year and the year before and the year before that. The last feature story in the December 2003 issue of Storage was titled "Starting the ILM Process." Ironically, few if any firms ever started the ILM process. But with a new name (auto-tiering) and a new urgency about it (solid-state storage), it's suddenly in vogue.
Maybe the bottom line is that technology can't solve all storage problems. Maybe a true solution is about the processes that are built around and support the technology, how the tech gets used, and how it integrates with other processes and technologies. By that measure, I'd say we've made considerable progress in the last 10 years.
BIO: Rich Castagna is editorial director of the Storage Media Group.
Dig Deeper on Data center storage