Managing and protecting all enterprise data

Use cases for object storage ramp up to meet emerging demands
Computational and storage advances are expanding the role of object storage beyond traditional HPC and cloud to emerging data analytics, machine learning and deep learning use cases.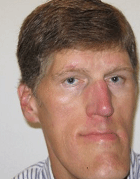 By
Object storage is the newest of the three primary storage techniques, complementing block volumes and file systems. As technological advancements have evolved, object storage has found a place with new and different use cases beyond its initial strengths.
Originated when high-performance computing researchers in the 1990s sought more scalable alternatives for their massive data sets, object-based storage became popular with the rise of massively scalable cloud services. In describing their motivation, the Google researchers who designed one of the earliest object storage implementations in the Google File System (GFS) detailed design requirements that still resonate after two decades.
Namely, an object storage system should do the following:
adapt to frequent component failures for storage systems requiring hundreds or thousands of nodes via continual monitoring, error detection, fault tolerance and automatic recovery;
accommodate massive, multi-terabyte data sets and multi-gigabyte files; and
be optimized for files that are predominantly read-only, sequentially read, have "practically nonexistent" random writes and allow new data to append the file rather than overwriting existing data.
Engineers optimized early forms of object storage like GFS for online service providers. But, over time, the storage requirements for enterprise workloads took on similar characteristics.