Tony Asaro: Blogs and more
Read what Tony Asaro is talking about in this month's blog, and listen to him speak in a number of webcasts.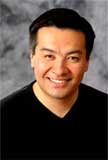 Tony Asaro will contribute a monthly blog to searchStorage.com, as well as a number of webcasts. Asaro is also featured as one of our "Ask the Experts" writers. Here's his most recent blog entry:
Blogs


NEW! Storage acquisition frenzy (04 Dec 2006)
Recently, there have been a number of storage acquisitions. This is my analysis of why they matter. NetApp is going to buy Topio for its high-end remote mirroring software. Topio software supports synchronous and asynchronous mirroring with write order fidelity and consistency groups for open systems environments. Topio has been out in the market for some time with a number of customers, and has a product with a good track record of success. In my view, NetApp bought Topio to get deeper into the data center. They can use Topio to provide customers with the abilities to perform data migrations for upgrades, create an intelligent tiered storage environment and implement homogeneous and heterogeneous remote mirroring. Continue with Storage acquisition frenzy>>

Storage systems and virtualization - your fate is to disaggregate (05 Sept 2006)
The value of a storage system is in its software and controller architecture. The most important thing to customers is that the storage is reliable, so their data is well-protected and accessible when needed. Performance is also important, since the user experience and/or application needs to be efficient and productive. If not, operations, productivity and revenue can all be adversely impacted. Data replication is essential in the event of data corruption, accidental deletions or major disasters. Increasingly, being able to move data between different tiers of storage is becoming critical in order to improve IT efficiencies. And yet, there are many customers who buy as well as many vendors who sell storage based on the cost per GB. While there are some vendors trying to position their value based on their software and not disk capacity, this is more the exception and not the rule. Continue with storage systems and virtualization>>

Clustered storage will win (26 June 2006)
Most storage systems today support some level of clustering. Leading storage system vendors support dual-controller node configurations with active-active or active-passive architectures. However, storage systems that support N-way active architectures scale well beyond dual-node systems. In addition, storage systems with no theoretical limit to how large they can scale have been implemented with 80 or more controller nodes in a single cluster.
More on clustered storage >>

D2D2D -- Disaster recovery for the rest of your data (08 May 2006)
Its no surprise that disk-to-disk (D2D) backup is being embraced by companies of all sizes. The most common method is using a storage system, either NAS or SAN, and setting up a policy for your backup application to back up to a disk target. A large number of companies have leveraged their existing storage systems using ATA/SATA drives to perform D2D backup. Additionally, appliances that are specifically designed for D2D backup are available from various vendors (e.g., Data Domain, Exagrid and NetApp). More on disaster recovery>>

VTLs: What's the big deal? (27 March 2006)
Nearly every leading storage vendor now has a virtual tape library product, and nearly every customer I talk to is interested in VTL or has already implemented it. Okay, so a VTL system emulates a tape library… but what else does it do?

iSCSI vs. FC performance: A closer look (26 Jan 2006)
Think that FC is faster than iSCSI? Vice versa? Storage expert Tony Asaro explains why the real answer may surprise you.

Storage: Getting closer to cake (19 Dec 2005)
The storage system landscape is diverse, competitive and rapidly growing. While the fundamentals haven't changed, the technology is constantly moving forward. There are pockets of innovation that are game-changing, and we are on the edge of making great leaps forward.

An introduction to thin provisioning (17 Oct 2005)
One of the more important but often misunderstood advancements within data storage is thin provisioning. This article defines and discusses thin provisioning, its economic impact and how it works.

Approaching storage-virtualization products (16 Sept 2005)
You know you want to implement some sort of storage virtualization, but where do you start? Tony Asaro lays out a number of different approaches to storage virtualization that will help you choose which product or products are best for you.

Storage virtualization -- V is for victory (15 Aug 2005)
Virtualization gives you the ability to utilize the total capacity of all of your storage systems despite their locations or dedication specifications. Read why Tony Asaro says that moving away from discrete storage...

The athlete vs. the geek: Block vs. file storage (08 July 2005)
Having difficulty deciding whether to implement SAN, NAS or CAS into your business…and life? Read what Asaro says you should be looking out for, and which storage system may offer the most advantages for you.

Hitchhiker's guide to storage networking (03 June 2005)
This is the first part of a discussion on these important differences between SAN, NAS and most recently CAS, as well as the far-reaching implications for the future of storage networking.
Also by Tony Asaro
Webcasts

Storage Decisions Preview: Innovations in Storage: What's next in storage? ESG's Tony Asaro takes a look at the burgeoning storage technologies.


Solving Problems with Storage Virtualization: Need a Storage solution that delivers high-end capabilities across multiple operating and storage systems? Attend this webcast and learn how to consolidate diverse application type...


ESG Enterprise Storage Seminar Series: Benefits of NAS and File Virtualization: The management of storage devices can be demanding. Attend this webcast and learn how customers can address their management challenges of these complex environments by using file ...


IP SAN: An effective alternative to Direct Attached Storage: Learn how NetApp IP SANs have proven themselves in both ESG's test lab and the corporate data center— supporting key business applications.
About Tony Asaro:
Tony Asaro is a senior analyst for the Enterprise Strategy Group responsible for the management of the ESG Lab service. Asaro brings extensive experience and expertise on storage systems, including primary, secondary, archival and backup to disk. Asaro works with both storage vendors and end-user customers evaluating storage solutions, assisting with strategic directions and pricing strategies. Asaro was a co-founder of I/O Integrity (IOI) developing a high-performance storage controller as a system on a chip (SOC). Prior to IOI, he ran product management for a data management software company responsible for product requirements, interfacing with customers and strategic directions. Asaro has worked in the high-tech industry for over 17 years as a systems engineer, product manager, marketing and business development professional.
Other searchStorage.com Blogsters
Interested in reading what our other blogsters have to say? These links will direct you the blog pages of our other contributors.
Steve Duplessie
Jerome M. Wendt
Marc Staimer
Arun Taneja
Jon William Toigo
Stephen Foskett
W. Curtis Preston

---
Dig Deeper on Data storage management