Share this item with your network:
Managing and protecting all enterprise data

The secret to reliable storage provisioning for DevOps
Cloud storage and intelligent storage can help provide DevOps teams with the reliable, fast and flexible storage they require at every phase of the application delivery process.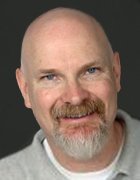 By
Organizations require reliable storage at every phase of the application delivery process. Those who participate in this process -- developers, testers and operations professionals -- need storage that delivers the performance and capacity necessary to stay productive, while minimizing administrative overhead and storage provisioning delays that can take them away from their primary tasks.
Two important storage technologies have emerged that can significantly benefit the application delivery process: cloud storage and intelligent storage. Although they work in different ways, both can help speed up application delivery and make it easier to manage storage so DevOps team members can focus on building and deploying high-quality applications.
Dig Deeper on Application-aware storage