Share this item with your network:
Managing and protecting all enterprise data

Sergey Nivens - Fotolia
News
Stay informed about the latest enterprise technology news and product updates.
Storage purchase plans move to cloud with rising budgets
Our annual Purchasing Intentions survey paints a rosier picture than last year for managers stretching their budgets to cover capacity storage purchase plans.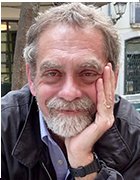 By
Interest in cloud storage services is growing, managing storage for virtual environments appears to be under control and flash is quickly becoming a basic commodity that no storage array can do without. These observations are based on our analysis of the results of the Storage magazine/SearchStorage Storage Purchasing Intentions survey recently conducted for the 13th consecutive year.
Storage pros shared their insights on our exclusive survey that takes measure of companies' current storage tech environments and their plans for enhancing and evolving those infrastructures over the next year.
We collected responses on a variety of storage topics from IT decision makers who have direct responsibilities for storage systems in their companies. Those companies averaged annual revenues of $1 billion (down a bit from last year's $1.3 billion); 40% of participating companies have at least 1,000 employees.
The survey includes all industries -- led by business services/consulting (13%), government (12%), computer-related services (11%), health/medical (10%), education (9%), finance/banking (8%) and manufacturing (6%).
The surveyed companies averaged an impressive 1.4 petabytes of data on all forms of media, including disk, tape, flash, optical and cloud. That number was slightly less than what was reported the two previous years, but that's still an awful lot of data to provide a home for.
Next Steps
Increase your storage efficiency
Add storage capacity to your infrastructure
Dig Deeper on Cloud storage