Share this item with your network:
Managing and protecting all enterprise data

everythingpossible - Fotolia
Manage
Learn to apply best practices and optimize your operations.
Storage certification, training options abound
Virtualization and long-term retention are only a few of the challenges IT departments face regularly. However, many find that storage certification and training programs can help.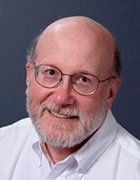 By
The importance of large-scale, high-volume storage continues to increase along with the immense capacity necessary to accommodate virtual machines, the services they provide, and the data they handle. This makes storage expertise an "evergreen IT skill set" that employers know they need. And there is no shortage of vendors who must train and/or certify people to install, configure and maintain the many platforms and products that play into the storage dimension.
As is the case with many other such IT niches, there are lots of paths into storage, and many ways to acquire, develop and extend the specific set of skills and knowledge that storage administrators need. While options for storage training are varied, they fall into a fairly well-understood series of tracks or silos, each of which has its own set of strengths and weaknesses. Typically, these are:
Higher education: A wide variety of colleges and universities offer storage-related classes as part of their computer science and/or IT curriculum and there are lots of storage-related academic certificates available at the undergraduate and graduate level. Such offerings usually require only a handful of courses (three to eight is typical), and deliberately omit background and general education requirements typically found in degree programs.
Training companies: There is a plethora of training outlets in today's marketplace, covering instructor-led classroom training, virtual classrooms, video instruction, self-paced interactive training, and every conceivable combination of such materials. Many training companies adopt certification curricula, and most teach both vendor-neutral and vendor-specific curricula, while some (mostly the bigger, better-funded operations such as Global Knowledge, Learning Tree, New Horizons, and so on) offer their own custom curricula.
Vendor-neutral certifications: A vendor-neutral certification looks at the field or technology concentration as a whole, and steers as clear of platform specifics. Such certifications usually emerge from industry professional groups or associations, and seek to benefit the entire sector. In the storage arena, the most important vendor-neutral organization is the Storage Networking Industry Association, aka SNIA International, which offers a substantial Storage Networking Certification Program (SNCP).
Vendor/platform-specific certifications: Ultimately, IT professionals end up working with and on specific storage systems and hardware. These are typically large, complex and expensive systems that require reasonably deep and well-developed technical expertise to implement and manage. Thus, storage vendors typically offer robust training programs for customers (as well as their own customer support staff). Storage is now a well-enough developed technical niche that many vendor-specific programs require IT professionals to earn fundamental vendor-neutral credentials such as SNIA's CompTIA Storage+ as an initial stepping stone into their own programs. Many include entry-level (associate or fundamentals) elements, along with intermediate (professional or engineer) and advanced (expert or architect) credentials organized into sequences that I like to describe as "certification ladders."
It would be nice and neat if these areas were all cleanly delineated and unmistakably unique. But, alas, because all focus on the same technology niche, there is more crossover of categories and offerings than one might expect. Thus, you'll find many academic certificate offerings that cover the same ground as the vendor-neutral certifications, with platform-specific elements working with storage offerings from leading vendors such as EMC, Cisco, NetApp, and others. Bearing in mind that these areas cross over quite a bit, let's look a little deeper at each of them.
Storage in academia. If you Google something like "computer storage certificate programs," you'll find both undergraduate and graduate-level certificates. If you extend your search to encompass subjects like computer networking or cloud computing, you'll find hundreds of such certificates available all around the country.
In general, certificate programs work best for those who have decided to devote an appreciable amount of time, energy and money to learning about storage, and who may be starting from little or no previous knowledge of the subject. Most academic certificate programs run over a two- or three-semester period (9-12 months, sometimes 15 months for those who take summers off) and require attending one or two courses each semester. Only those with flexible schedules are likely to pursue certificates that require attendance at instructor-led classes; most other IT professionals working full-time will look for evening and/or online class-based instruction instead.
In general, certificate programs work best for those who have decided to devote an appreciable amount of time, energy and money to learning about storage.
Training company offerings. These classes, or their more expensive boot camp equivalents (which offer two to three weeks of continuous training, prep for cert exams, booked seats to take those exams, and retake or coaching guarantees for those who don't pass on their first try) are a great way to gain skills and knowledge and get certified. But they may be too expensive for the IT pros seeking certification that must pay their own way through the learning and exam preparation process.
Vendor-neutral certifications in storage. As noted above, SNIA is the most reputable and reliable source of vendor-neutral storage certification. Their entry-level CompTIA Storage+ program is the first step in their storage certification process. From there, you can step up to more advanced certifications with additional training. SNIA Certified Storage Engineer (SCSE) and SNIA Certified Storage Architect (SCSA) as the two primary stepping stones from SCSP credentials.
The program's capstone credential is the SNIA Certified Storage Networking Expert or SCSN-E, which basically combines both the SCSE and SCSA programs and requires completion of any two SNIA Certification Partner credentials, which includes vendor-specific training from Brocade, Cisco, Dell, EMC, HP, Hitachi Data Systems, or NetApp.
Vendor-specific storage certifications. SNIA's Certification Partner product requirements for its capstone SCSN-E credential point us at most of the leading platform vendors with storage-related IT certifications to offer. For most IT professionals, the choice of platforms on which to certify is dictated by their employers (or prospective employers for whom they'd like to fill storage-related positions). That means individuals don't get a huge variety of choices on which storage certifications to pursue.
The following table lists SNIA Partners included in the SCSN-E credential. These incorporate elements that count toward the SNIA Expert-level credential, as well as toward the sponsor's own certification requirements. The second table outlines training programs from additional storage vendors.
SNIA Certified Storage Networking Expert (SCSN-E) Certification Partners
| | |
| --- | --- |
| SCSN-E Partners | Credentials |
| Brocade | BCFP, BCEFP, BCFA |
| Cisco | CCNP Data Center, CDCUF Support Specialist |
| Dell | Compellent Admin & Adv Mgmt, Compellent FS8600 Admin, EqualLogic PS Series Advanced Management, EqualLogic Integrating vSphere |
| EMC | Specialist credentials, EMCST, EMCSA, EMCTA, CMCIE, EMCCE |
| HP | HP ASE Storage Solutions Architect V1 |
| HDS | Admin, architect, implementation, installation; Professional, specialist and expert certs, HDSQP-Storage Admin |
| NetApp | NCDA, NCIE-SAN |
Training programs offered by additional storage vendors
The training and certification landscape for storage is chock-full of options and potential pathways to success. But that landscape may look more complex and forbidding than it actually is.
If you are just getting started in storage, you should get going with SNIA's CompTIA Storage+. Next, look at the storage platforms and solutions you are most likely to encounter in the workplace, and let that drive you toward further expertise.
If you truly wish to specialize, you can climb the SNIA ladder further, and from there it is relatively easy to mix and match appropriate vendor-specific elements into your overall skills and knowledge portfolio.