Share this item with your network: BACKGROUND IMAGE: iSTOCK/GETTY IMAGES
Managing and protecting all enterprise data

iSTOCK/GETTY IMAGES
Manage
Learn to apply best practices and optimize your operations.
Storage budget picture brightens
Our storage Purchasing Intentions survey finds storage budgets are recovering, offering storage managers a measure of relief in their struggle to contain data capacities.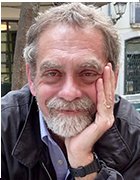 By
Our storage Purchasing Intentions survey finds storage budgets are recovering, offering storage managers a measure of relief in their struggle to contain data capacities.
After a rather bleak start to 2012 with data storage budgets dipping once again, you might hear a collective sigh of relief from storage managers. Results from the fall 2012 edition of Storage magazine's exclusive storage Purchasing Intentions survey indicate budgets grew a bit, providing harried storage managers with a few more resources to help them cope with spiraling data capacity.
About the survey
The Storage magazine/ SearchStorage.com Purchasing Intentions survey is fielded twice a year; this is the 10th year the survey has been conducted. Storage magazine subscribers and SearchStorage.com members are invited to participate in the survey, which gathers information related to storage managers' purchasing plans for a variety of storage product categories. This edition had 702 qualified respondents across a broad spectrum of industries, with the average company size measured as having revenue of $1.3 billion.
On average, respondents had a total of 1.7 PB to manage on all media, including cloud storage. That didn't vary much from last spring's finding, so some stability might be setting in. More than 300 TB of that data is on active storage systems, and those surveyed expect to add approximately 41 TB to the mix.
More money in the bank
Last spring, the year-over-year change in storage budgets stumbled a bit from its post-recession recovery, growing by only 0.8%. This time around, the picture is a little brighter as budgets have grown by 1.5% over last year. That's not an overwhelming figure, but it's close to the number we saw last year as budgets slowly picked up after year-over-year numbers were negative in 2009.
On a dollar basis, the average storage budget is $3.1 million, although 52% of those surveyed said their annual data storage budgets were less than $1 million. Last fall's average budget was $3 million, but that dipped to $2.7 million earlier this year, so the latest numbers offer some encouragement.
Key stat
36%: The percentage of respondents with budgets that increased compared with last year's -- short of the 42% from one year ago.
Breaking down the numbers
Large companies reported an average budget of $8.6 million, the highest since 2010.
The biggest chunk of storage budgets (36%) goes to storage systems and disks.
Only 15% of storage budgets are earmarked for staff.
Storage for the 21st century
Traditional storage systems still dominate the storage market, but new developments such as solid-state storage and the rise of virtual server environments are impacting storage system design and operation.
Not too long ago, if you wanted to add flash storage, your choices were limited and you needed some serious dough. Today, the options are so varied that you can insert solid-state storage just about anywhere in an IT infrastructure. And perhaps the best news is that solid-state is becoming affordable, even when compared with spinning disks on a dollars-per-gigabyte basis.
Key stat
31%: The percentage of respondents who say their main storage system expenditure this year will be for disks for existing systems.
Breaking down the numbers
Thirty-seven percent are using Fibre Channel (FC) storage for their virtual servers versus 55% five years ago, as NAS and iSCSI gain.
The worst part of server virtualization for storage managers? Sixty percent are using more storage.
Approximately 40% have some virtualized desktops, and FC (17%) is the top choice for virtual desktop infrastructure storage over NAS (11%) and iSCSI (11%).
Silver lining for storage cloud
Companies are still approaching cloud storage with caution, but 29% of our survey takers use cloud storage services for non-backup applications. That's about the same number as last spring, and it's just about double the number of those organizations reporting cloud storage use back in 2010.
Storage for primary data (13%) and disaster recovery (DR) (12%) are still the two main applications for cloud storage services. Approximately 9% of respondents use cloud storage for nearline data and another 8% use it for archiving -- an application that appears to be a near-perfect fit for cloud storage.
Key stat
17 TB: The average amount of non-backup data users have stored in the cloud.
Breaking down the numbers
Private cloud storage services have been implemented in 20% of reporting companies.
Twenty-nine percent of cloud storage users have more than 20 TB of data stored in the cloud.
Twenty percent of those surveyed say cloud storage services are a key part of their storage infrastructures, and 25% say those services will play a major role in future plans.
Backup getting easier …
Managing hundreds of terabytes of data is no picnic, especially when it comes to protecting it against mishaps or malicious acts. While backup remains Job No. 1 in the data center, a decade of disk-based backup aided and abetted by data deduplication technologies has eased that task considerably. Today, fewer companies are relying on tape, and 39% of our respondents plan to cut back tape use for backup this year. That's the highest number we've seen, and coupled with the growing use of cloud backup, it doesn't bode well for the future of tape. Sixty-six percent still spin some or all of their backups off to tape, down from 86% just five years ago.
On the other hand, 41% will increase spending for disk-to-disk (D2D) backup products, with another 37% planning to spend at last year's levels. The most popular method of disk-based backup is still using a file storage system as a backup target -- a tactic used by 49% of respondents. Thirty-six percent currently use dedupe technology, either in software or hardware, and another 32% plan to add dedupe this year.
Key stat
44%: The percentage of respondents who will increase spending for backup data deduplication.
Breaking down the numbers
Tape libraries are shrinking: The average number of slots in planned tape library purchases for 2012 is 90, the second lowest we've ever seen.
Continuous data protection still garners interest, with 21% using it and 24% planning to increase spending for the technology.
Fifteen percent use their backup vendor's special functions for virtual server backup; 13% use VM-specific backup apps (twice the number from two years ago).
… with new backup tools and challenges
Cloud backup has been around for some time, but it had always been a consumer or small office/home office (SOHO) service. Enterprises have warmed to the concept of cloud backup as new services with enterprise-class features have emerged. One-third of our respondents currently use a cloud backup service for at least some of their backup chores. Email (19%) remains the most popular cloud backup app, largely because it's relatively easy to implement. But cloud backup has also gained ground as a repository for user files, database data and desktop/laptop data.
While cloud services are making backup easier, another trend is making it tougher. The BYOD -- bring your own device -- movement is flooding IT departments with personal smartphones, tablets and notebooks that throw a giant monkey wrench into the backup process. The potential for data loss grows exponentially when these ultraportable devices get added into the mix, and it's a problem organizations are just beginning to recognize. Unfortunately, few are doing much about it. For example, 83% either don't have a backup plan for tablets or leave it to users to protect that data.
Key stat
47%: The percentage of respondents who will increase spending for cloud backup services.
Breaking down the numbers
Thirty-seven percent have a process in place to protect data on laptop PCs.
Cloud backup users have an average of 11 TB of backup data in the cloud (33% have more than 10 TB stored there).
The main reason for not using cloud backup (cited by 33%): "Not comfortable sending our company's data into a public cloud."
Running a more efficient storage shop
Caught between a major recession and non-stop data growth, storage managers learned quickly that new storage management techniques would be needed to make the most efficient use of installed storage systems. Nearly half of our survey takers use thin provisioning, a feature that's now built into most enterprise-class arrays. Another third use an old standby, archiving, to move inactive data off expensive primary disk, and nearly as many use storage tiering to yield similar results.
Storage virtualization has been overshadowed by server virtualization in recent years, but it provides a way to effectively use data center resources. By pooling capacity across a number of discrete storage systems, those isolated islands of unused capacity can be easily eliminated. Two-thirds of respondents report that some of their block or file storage is virtualized; an impressive 22% say they've virtualized all their file storage.
Key stat
31%: The percentage of respondents who are currently evaluating primary storage data dedupe products.
Breaking down the numbers
Forty-seven percent currently use an email archiver; 37% do file-system archiving.
Among the 42% who plan to add an archiver this year, email (24%) and file-system archivers (21%) are the most popular choices.
Primary storage dedupe is used by 29% of those surveyed, with another 12% planning a purchase.
Key techs that are top of mind
For several years, backup dedupe topped our list of technologies that respondents said they had implemented, planned to implement or were evaluating. But last spring, 10 Gigabit Ethernet overtook dedupe on our data storage managers' tech wish list. Now, dedupe is back on top, proving that a tech that's maturing still has room to grow and plenty of shops to work its way into. Solid-state moved up again with a seemingly endless rollout of flash and flash-related products the highlight of 2012.
About the author:
Rich Castagna is editorial director of TechTarget's Storage Media Group.
Dig Deeper on Storage market research reports