Share this item with your network:
Managing and protecting all enterprise data

Nmedia - Fotolia
News
Stay informed about the latest enterprise technology news and product updates.
Still some pain when it comes to storage for virtual machines
We've come a long way, baby, but we still haven't worked out all the kinks in configuring and provisioning VM storage.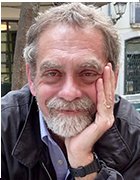 By
Gone are the days when storage systems and virtual servers seemed to be mortal enemies, creating configuration and provisioning headaches for storage admins and virtualization jockeys alike. Both sides of the equation have come a long way, with storage designed with virtualization in mind and new tools on the virtual server side to integrate better with arrays.
But the storage-virtual machine (VM) world is still not a perfect place. Our latest survey finds companies have a whopping 825 VMs deployed, and they're all hungry for their piece of the storage pie. Block storage is still the most popular form for supporting VMs, with 54% of our survey respondents using Fibre Channel (FC) SAN storage and 16% using iSCSI arrays. Those two storage protocols are also the most popular choices for users planning to add storage for virtual machines this year: 67% are considering FC and 25% have their eye on iSCSI.
Besides having a ton of VMs to support, some shops are still running into situations where storage and VMs won't play nice together. Forty-three percent said virtualizing their servers has created a need for more capacity, while 17% said performance problems, VM backup issues, or increased CPU and DRAM demands are gumming up the works. On the bright side, 32% of respondents say they don't have any problems or challenges specific to VM storage.
The 43% who have seen capacity requirements climb and who are now pushing a shopping cart at the storage store, are looking for an average of 238 TB of additional capacity. That number is skewed a bit by companies with VMs with voracious storage appetites; on the more modest end of the scale, 61% plan to check out with 100 TB or less of new capacity.
As those shoppers peruse storage vendors' aisles for capacity (67%), they also have price (66%) and high availability (63%) in mind. Other key criteria include basic speed (55%) and compatibility with already installed storage gear (45%). And these storage shoppers aren't fooling around; they want all the bells and whistles expected of enterprise storage, and maybe even a horn and buzzer. Topping the desired features list are automated tiering (57%), thin provisioning (51%), compression (42%) and dedupe (40%).
Some users bolstering their VM storage infrastructure are also interested in fortifying other areas in their environments -- 20% have backup products in their purchase plans and 16% are in the market for management software.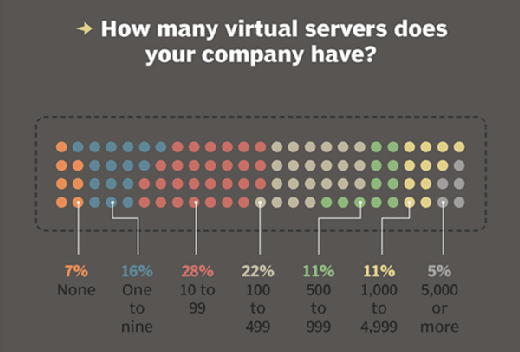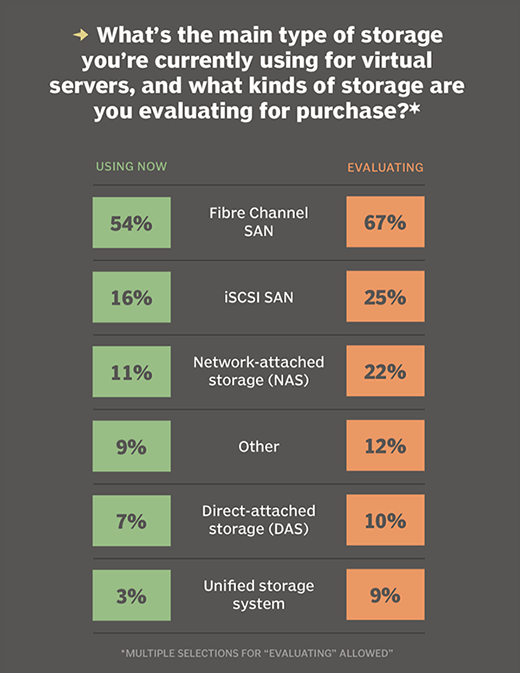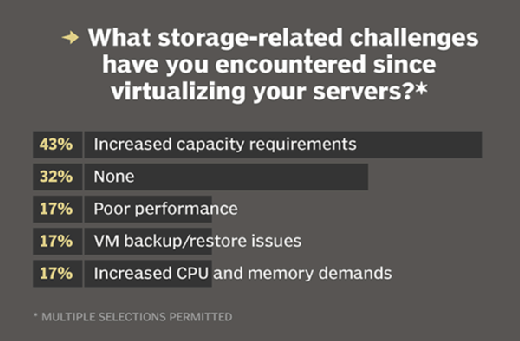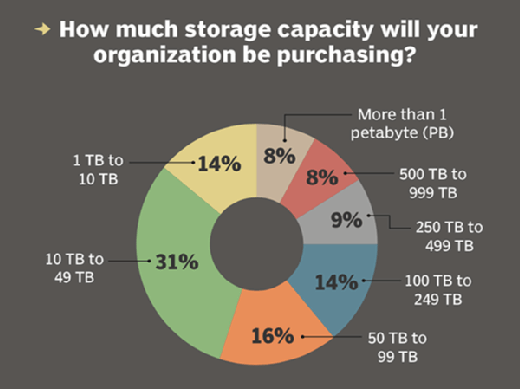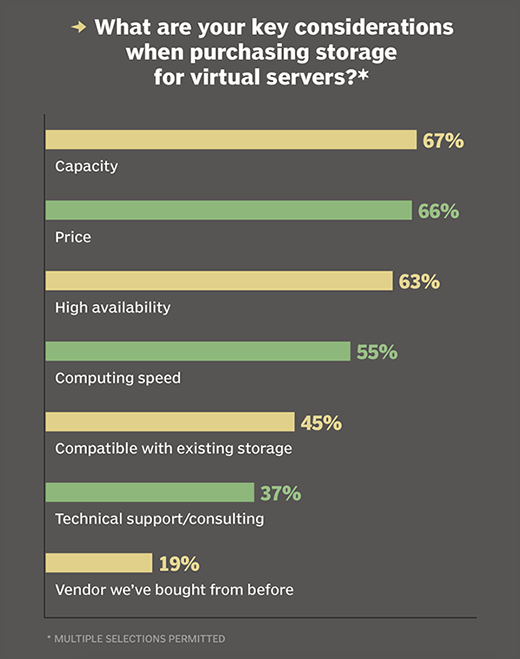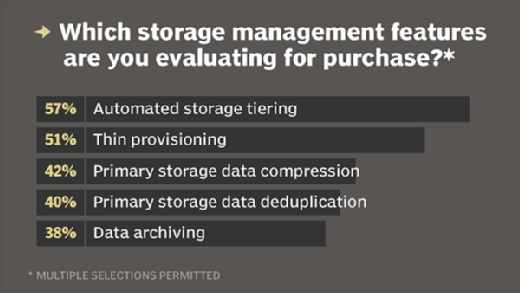 BIO: Rich Castagna is TechTarget's VP of Editorial/Storage Media Group.
Dig Deeper on Storage market research reports