Evaluate
Weigh the pros and cons of technologies, products and projects you are considering.
Small but satisfied group of converged systems users
Convenience, preconfiguration and cost savings are among the reasons why our survey respondents say they're using converged systems.
Among the reasons why our survey respondents say they're using converged systems are convenience of the converged...
Continue Reading This Article
Enjoy this article as well as all of our content, including E-Guides, news, tips and more.
architecture, the ease of preconfiguration and cost savings.
Converged storage systems are all-in-one kits that include a storage array, servers, networking and usually a pre-installed hypervisor. All the major data storage vendors have either partnered with other vendors or pooled their own resources to offer converged systems. It's a relatively new idea, so it's no surprise that just 17% of our survey respondents say they're using one of these storage stacks (59% of them have had their gear for a year or more). The main reason for buying in was the convenience of the converged architecture (32%); preconfiguration was another selling point (24%), along with cost savings (18%). Converged systems users are pretty happy: 39% rate their experience as "very favorable" and 46% say it's "somewhat favorable"; nobody was disappointed and only 14% are still on the fence. Use cases for converged storage fall mainly into two camps: general-use primary storage (38%) and dedicated to one mission-critical app (30%).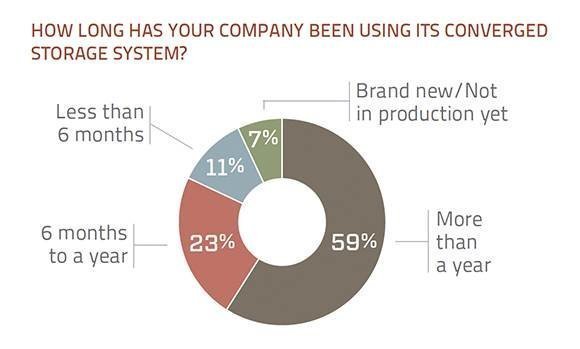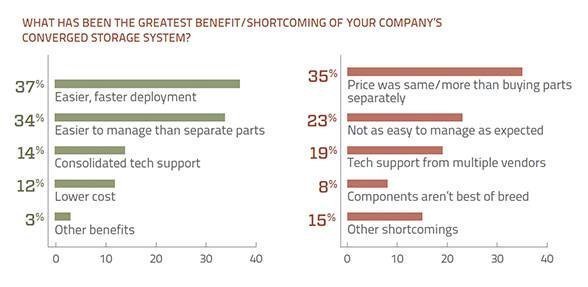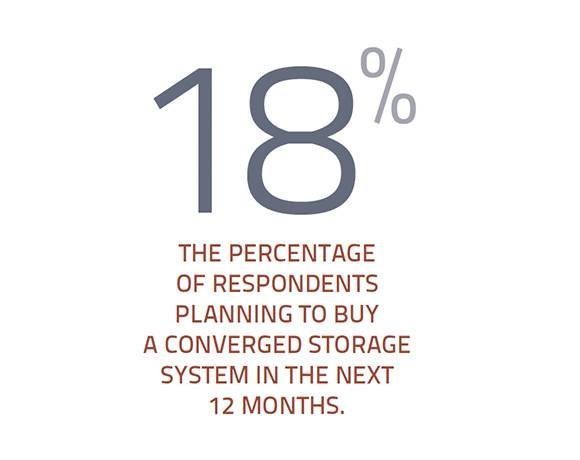 About the author:
Rich Castagna is editorial director of TechTarget's Storage Media Group.
Dig Deeper on Storage market research reports