Share this item with your network: BACKGROUND IMAGE: iSTOCK/GETTY IMAGES
Managing and protecting all enterprise data

iSTOCK/GETTY IMAGES
News
Stay informed about the latest enterprise technology news and product updates.
Salary survey 2013: Salaries for data storage pros continue to climb
The heavy workloads remain but the pay is a little better and the benefits are a plus. Our data storage salary survey 2013 paints a favorable picture.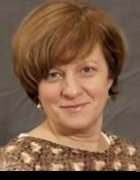 By
Storage magazine's data storage salary survey 2013 finds that heavy workloads remain, but respondents report the pay is a little better and the benefits are a plus.
New storage technologies and a greater role in designing business architectures were among the many reasons data storage professionals who participated in our eleventh annual Storage magazine/SearchStorage.com Salary Survey gave for loving their work.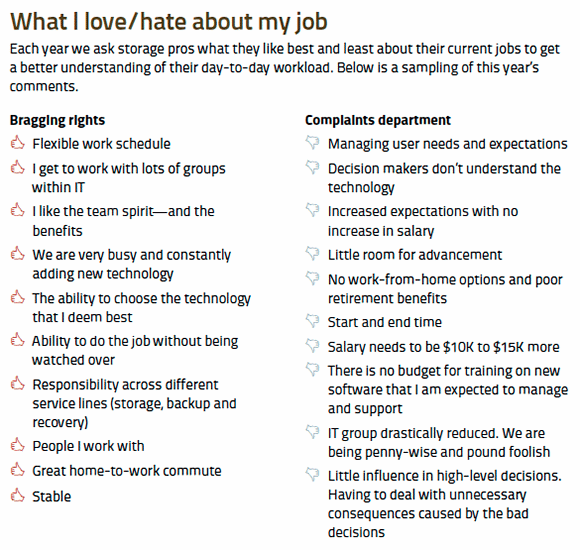 Our Salary Survey 2013 shows that storage pros are being challenged to work with IT teams and technologies beyond storage as new technologies blur traditional IT boundaries. But difficulty explaining technology choices to management and endless to-do lists with limited resources ranked high on the list of reasons some storage pros may be hunting for new jobs next year.
The average annual salary for the 171 respondents was $98,028, a 4.1% increase over the prior year, although respondents last year saw a bigger bump (5.3%) versus 2011.
Fifty-five percent plan to leverage their careers in storage and work in another IT area, while 45% plan to continue working in storage-related roles.
Pacific Region takes top honors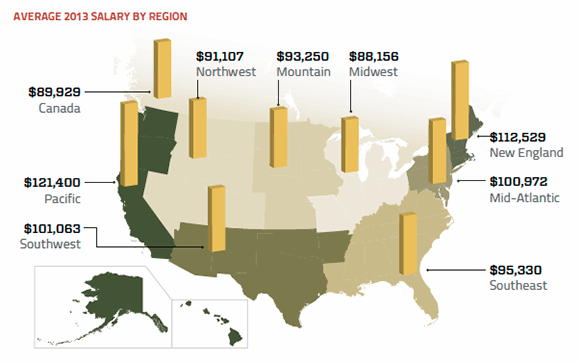 Storage pros in the Pacific region had the highest average salary at $121,400, beating New Englanders' average salary of $112,529. The Southwest was third at $101,063. The mid-Atlantic region, which topped our regional rankings last year at $112,939, dropped this year to fourth with an average salary of $100,972. Respondents from Canada managed to better their average by $10,000 vs. 2012, but their average storage salary of $89,929 ranked behind almost all the U.S. regions in this year's survey.
For 2014, those surveyed anticipate another 4% increase. Salary respondents represented 13 verticals; the utilities industry topped the charts with an average salary of $109,286, followed by the financial services sector at $107,510.
Year over year
Average salaries in the IT services sector dropped to $94,950 from $112,697 in 2012.
Highs and lows
Storage pros in the Midwest averaged $10,000 below the overall respondent average, but were expecting bonuses of $9,000 in 2013.
Talking points
"Doubled our storage capacity and updated all virtual infrastructures to accommodate additional virtualization demand."
Time on front lines, certifications boost salaries

If you're a relative newbie and planning a career in storage, there's reason to be optimistic: Our 2013 survey showed salaries going up steadily for respondents with more than a decade's worth of experience, rising to an average of $107,322 for IT pros with more than 20 years on the job. Some managed to better that number, of course, depending on their title and level of education.
All college graduates, regardless of how many years they worked specifically on storage, earned an average of $100,772, while advanced degree holders earned an average $106,662. But our data revealed that time spent in storage-specific jobs helped to influence larger salaries. The highest average salary between the two groups (college and graduate degrees) -- $133,656 -- went to college graduates with more than 10 years of hands-on storage experience.
The value of certifications in the IT industry is often debated, but this year our survey showed average salaries increasing from $94,754 for those without any certifications to $121,750 for those holding four certifications. After that, the figure dropped to $115,084 for those storage pros with five or more certifications, giving weight to conventional wisdom that says certifications can help you land a job and get raises, but not indefinitely.
Year over year
High school graduates averaged nearly 30% higher salaries in this year's survey than in 2012.
Highs and lows
Nearly 70% of those surveyed said they believe storage-related certifications helped their career.
Talking points
One respondent's dream job: "Room for growth, an honest and practical budget, salary commensurate with talent -- and a good challenge."
Big revenues may not mean big salaries

How seriously does your company take storage? Some respondents told us they were involved in key business decisions, while others felt sidelined and only called into action for user emergencies. More than half of our respondents, 56%, work at companies with dedicated storage teams; with one exception (in the $101 million to $500 million range) companies were more likely to have dedicated storage teams as their revenues grew.
For example, 69% of respondents whose employers recorded revenues greater than $5 billion work on dedicated storage teams compared to 41% of respondents on dedicated storage teams at companies with revenues in the $51 million to $100 million range.
While working at a larger company has its benefits, our survey found that it doesn't always mean a larger paycheck. Companies with revenues between $5.1 billion and $10 billion pay the highest average storage salaries ($121,422), but storage pros at companies with revenues lower than $50 million recorded an average salary of $89,626 -- beating out their peers working at companies in the next two highest revenue categories.
Year over year
In 2012, 17% reported storage budgets made up more than 20% of the total IT budget. This year, 10% said so.
Highs and lows
Sixty-nine percent of the Salary Survey 2013 respondents said their chief responsibility was oversight of a data center.
Talking points
"Our storage group is too small (two people), so this means I need to wear many hats -- technician, architect, project manager -- but I'm not viewed or paid as an architect in my organization."
Big budget managers earn big bucks, too

Many storage pros this year reported ambitious projects, and while a small percentage of respondents stated budget woes as a reason for working in maintenance mode, many more reported major undertakings. Some even shared their pain: "Total loss of a backup device that needed to be rebuilt from a replicated source."
No matter the scope of their projects or size of their budgets, 95% of this year's respondents have something in common: their data grew in 2013. However, as terabytes multiplied, salaries didn't always keep pace. Those managing more than 500 TB had the highest average salary at $114,035. But those managing less than 1 TB had average annual salaries of $89,333, which was more than their counterparts at shops with between 10 TB and 99 TB (where the average salary was $85,955).
When salary was measured against the number of people managed, paychecks grew in relation to staff size -- at least to a point. Once salaries reached $127,556 for data storage professionals managing between 21 and 50 people, it tapered off to $98,500 for those managing teams larger than 50 people. Before that point, it seems storage pros willing to manage teams do reap the benefits. Managers overseeing small teams, between one and five people, earned an average of $94,617; salaries climbed steadily to $95,300 for groups between six and 10, and again to $111,450 for teams with 11 to 20 members.
Year over year
In the last year, 26% of those surveyed saw storage grow 11% to 20%.
Highs and lows
The highest salary average in any category ($145,429) was for storage pros whose budgets exceeded $10 million.
Talking points
"We moved from a scheduled asynchronous replication solution to a real-time semi-synchronous solution, all on a $0 budget."
High marks for health, vacation benefits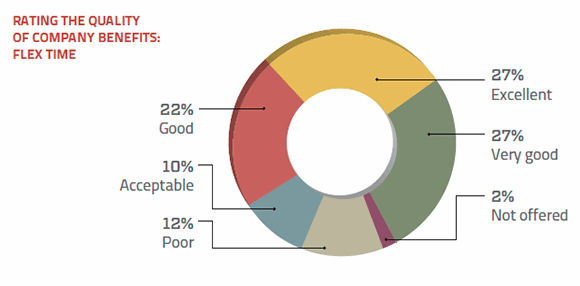 Benefits, including flexible work hours and work-at-home options, always rank as crucial job satisfaction factors. Nearly 70% of respondents saw no major changes to their benefits packages, while 23% saw them reduced this year. Overall satisfaction with benefits was high again this year, although there were pockets of discontent. When it came to health benefits, 31% rated their plans as "Acceptable" and 62% viewed their benefits as "Excellent," "Very good" or "Good." Slightly more than 6% rated their health packages as "Poor."
Storage managers are known for putting in long hours, and salaried positions typically don't accrue overtime pay. Fourteen percent of respondents reported receiving company stock as part of their overall compensation. But without huge salary bumps or extensive stock options, storage pros place a lot of value on the ability to take requested vacation days or time for personal commitments. Many respondents cited flexibility as a reason they like their current jobs. Vacation benefits were viewed very favorably with an impressive 84% of those surveyed rating them as "Excellent," "Very good" or "Good."
When it came to rating flex time and working at home, the results were less sunny but still favorable. Approximately 76% say their flex time options range from "Excellent" to "Very good" to "Good," but 12% consider them "Poor."
Year over year
This year, only 6% of those surveyed saw their overall benefits package improve compared to 12% last year.
Highs and lows
Two percent of respondents say flex time isn't available, and 8% say working at home isn't an option.
Talking points
Dream job? "Excellent benefits, including retirement contributions, plus flexible work hours."
About the author:
Ellen O'Brien is the Executive Editor of TechTarget's Storage Media Group.
Dig Deeper on Storage market research reports