Share this item with your network:
Managing and protecting all enterprise data

kentoh - Fotolia
Evaluate
Weigh the pros and cons of technologies, products and projects you are considering.
Object storage vendors push NAS out of the enterprise
The object storage market features products from both startups and established vendors that are being offered as true NAS alternatives.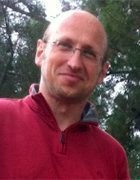 By
Object storage is the latest alternative to traditional file-based storage, offering greater scalability and (potentially) better data management with its extended metadata. Until recently, however, object storage has largely been a niche technology for enterprises, while simultaneously becoming one of the basic underpinnings of cloud storage.
Rapid data growth, the proliferation of big data lakes in the enterprise, an increased demand for private and hybrid cloud storage and a growing need for programmable and scalable storage infrastructure are pulling object storage from its niche existence to the mainstream.
An expanding list of object storage products, from both major storage vendors and startups, is another indication of object storage's increasing relevance. Moreover, object storage is reaching into network-attached storage (NAS) use cases, with some object storage vendors positioning their products as viable NAS alternatives.
Object storage use cases
Backup and archival: Object storage systems are cost-effective, highly scalable backup and archival platforms, especially if data needs to be available for continuous access.
Enterprise collaboration: Geographically distributed object storage systems are used as collaboration platforms where content is accessed and shared across the globe.
Storage as a service: Object storage powers private and public clouds of enterprises and service providers.
Content repositories: Used as content repositories for images, videos and other content accessed through applications or via file system protocols.
Log storage: Used to capture massive amounts of log data generated by devices and applications, ingested into the object store via a message broker like Apache Kafka.
Big data: Several object storage products offer certified S3 HDFS interfaces that allow Hadoop to directly access data on the object store.
Content distribution network: Used to globally distribute content like movies using policies to govern access with features like automatic object deletion based on expiration dates.
Network-Attached Storage (NAS): Used in lieu of dedicated NAS systems, especially if there is another use case that requires an object storage system. – J.G.
To accomplish the lofty goal of overcoming the limitations of traditional file- and block-level storage systems to reliably and cost-effectively support massive amounts of data, object storage systems focus on and break new ground when it comes to scalability, resiliency, accessibility, security and manageability. Let's examine how object storage systems do this.