Share this item with your network:
Managing and protecting all enterprise data

carloscastilla - Fotolia
Demand for cold data storage heats up
The exponential rise in unstructured data is one of many reasons for the upsurge in demand for cost-effective cold storage products, services and media.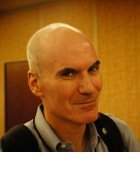 By
Data goes into cold storage when it's infrequently or never accessed. Cold storage is for data that is kept for...
Continue Reading This Article
Enjoy this article as well as all of our content, including E-Guides, news, tips and more.
compliance reasons; has possible future value; or because IT is concerned that if the data is deleted, that's when it will be needed. This type of storage generally costs much less than primary and secondary storage and has correspondingly lower performance.
Cold data is frequently conflated with cold data storage, but actually can exist on any storage media and systems. Cold data storage, on the other hand, is a system specifically architected for storing cold data. With cold storage, there's considerable variation in everything from the frequency and performance of data access to media longevity and data resilience and durability. Cold data can become warm or hot again if users suddenly need it. This turn of events complicates the use of the system itself and can add unexpected costs.
Recently, cold data storage has become a hot topic for several reasons, including the following:
Exponential data growth. Analysts from IDC expect the amount of data created annually will mind-bogglingly exceed 44 zettabytes by 2020 and continue to accelerate from there. Most of that data isn't active or frequently accessed, with approximately 80% or more of it unstructured data and much of it machine generated by the likes of security videos and log files.
Primary storage consumption. Storage is the only technology in the data center that's consumed. Most data will stay on the first storage it lands on for its lifecycle, which is essentially forever. Even when primary storage is refreshed, cold data moves to the new system and continues to consume expensive primary storage and NAND flash SSD media.
Using those assets for active data makes perfect sense, but not for cold data that's rarely, if ever, accessed. When primary storage is consumed by cold data, more of it has to be purchased and implemented for active data. Cold data doesn't need the high performance, low latency and functionality of primary storage systems.
Unfortunately, cold and cool data accounts for the vast amount of data consuming primary storage. It consumes 75% to 90% of data center storage. Heat maps tracking data over time show that data is hottest in the first 72 hours after creation. It cools rapidly from there, becomes quite cool after 30 days and is effectively cold after 90 days.
Pack rat syndrome. IT organizations have no appetite for tossing out data. There's an underlying anxiety that any data thrown away will suddenly be needed. This goes hand-in-hand with the perception, right or wrong, that all data has value.
Regulatory compliance. New standards and regulations that require data-related compliance are on the rise. These include the European Union's General Data Protection Regulation; New York State banking and cybersecurity regulations for financial institutions; Health Insurance Portability and Accountability Act; HITECH Act; Basel I, II and III; Sarbanes-Oxley; and OSHA. Many of these regulations require keeping certain types of data for decades and even centuries.
Just as unstructured data has grown exponentially, so, too, have cold storage systems evolved to meet the challenge.
Unstructured data analytics. With as much as 80% of all new data unstructured, it makes sense to find a way to mine it for actionable insights. This has led to an explosion of unstructured data analytics, with revenue from those products growing to more than $125 billion in 2015, according to IDC. Storing this unstructured data for future analysis must be cost-effective.
Cost-effectiveness: Cold storage is practical because the cost of storing cold data is commensurate with its low value. There are several cold data storage systems and media options available, as well as numerous cloud service options. Although each has its pros and cons, all drive down the cost of cold storage, making it quite affordable.
Dig Deeper on Long-term archiving