Get started
Bring yourself up to speed with our introductory content.
Nevex Virtual Technologies Inc. CacheWorks 1.0
Nevex Virtual Technologies CacheWorks 1.0 offers file-based cache, and has the ability to selectively accelerate I/O by app, file type and location with admin-controlled policies.
CacheWorks 1.0 is victorious in the storage system software category in Storage magazine's/SearchStorage.com's 2011 Products of the Year competition. Read our 2011 guide to the best data storage products to get more information on all the winners.

Our judges gave newcomer Nevex Virtual Technologies high marks for its CacheWorks 1.0, citing its innovative file-based cache and its ability to selectively accelerate I/O by app, file type and location with administrator-controlled policies.
"Unlike other flash cache software solutions, this one is unique in that it works at the file vs. block layer, integrating seamlessly with Microsoft Windows L1, L2, L3 cache," commented one judge.
The Nevex software installs on the Windows Server operating system, on a physical or virtual server. CacheWorks runs in the Windows kernel and provides control over the Windows Server memory to create a multilevel cache that aims to make the most effective use of the system memory.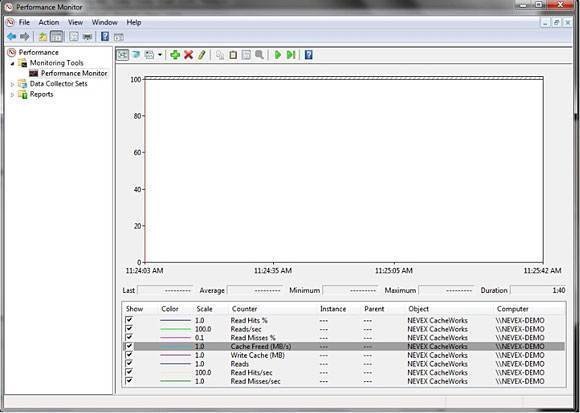 CacheWorks requires a Windows-supported NAND flash device or solid-state drive -- with a SAS, SATA, PCI Express or Fibre Channel interface -- to "intelligently" cache data from I/O-intensive Window applications, including databases, mail servers and Web servers.
All data writes go synchronously to primary storage and the Nevex cache. For the initial read, the system retrieves the data from primary storage and places a copy in the Nevex cache. The second read shifts the data to system memory. Subsequent reads return at RAM or flash speeds, according to Nevex.
CacheWorks sells for $2,495 per physical server.
Find out the other winners in the Storage System Software category.
Dig Deeper on Storage optimization