Share this item with your network:
Managing and protecting all enterprise data

3dmentat - Fotolia
Hypervisor virtualization manages, supports data storage
Chris Evans looks at the latest efforts by storage virtualization vendors to handle hypervisor storage and data management functionality.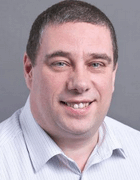 By
Server virtualization is the de facto standard way to deploy applications today, and part of the process of implementing an efficient virtualized environment is to ensure the data storage layer delivers the required availability and performance. Accordingly, hypervisor vendors continually evolve their products to improve storage interaction and management with external appliances or arrays and, more recently, internal storage offerings.
For example, key attributes are starting to be applied at the service and policy level based on individual virtual machines. These allow you to create profiles for each VM or app that describe what resources they should get and what priority they have.
Let's dive further into the latest in hypervisor virtualization when it comes to storage and data management functionality, examine how internal storage is being groomed as an alternative to traditional shared external storage products, and delve into new application virtualization technology in the form of containers to see how vendors address storage on that ecosystem.
Dig Deeper on Storage virtualization