Share this item with your network: BACKGROUND IMAGE: iSTOCK/GETTY IMAGES
Managing and protecting all enterprise data

3dmentat - Fotolia
Evaluate
Weigh the pros and cons of technologies, products and projects you are considering.
HP prevails among midrange storage array vendors
HP is the overall winner of Storage magazine's Quality Awards for midrange storage array vendors, but Hitachi and Dell also flex their muscles.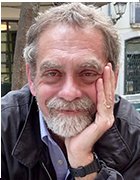 By
Midrange storage arrays have become the storage workhorses in data centers large and small. Over the years, these mighty modulars have gained many of the sophisticated features that once separated them from their enterprise array brethren, and have bulked up their capacities to enterprise proportions.
Because these devices can fill so many different roles and use cases, they've become the darlings of the data center -- an affection that has been reflected in our Quality Awards user satisfaction surveys. For the nine years we've fielded both midrange and enterprise storage array surveys, the midrangers have fared as well or better than the larger, more costly big iron.
Widespread endorsement of this class of storage is also evidenced by the seven different vendors that have landed in the Quality Awards for midrange arrays winners circle over that same period of time.
This year the honors go to Hewlett-Packard (HP), which was represented by several midrange product lines. It was, however, a very closely contested competition, with Hitachi and Dell finishing hard on the heels of HP.
About the Quality Awards
The Storage magazine/SearchStorage.com Quality Awards are designed to identify and recognize products that have proven their quality and reliability in actual use. Results are derived from a survey of qualified readers who assess products in five main categories: sales-force competence, initial product quality, product features, product reliability and technical support. Our methodology incorporates statistically valid polling that eliminates market share as a factor. Indeed, our objective is to identify the most reliable products on the market regardless of vendor name, reputation or size. Products are rated on a scale of 1.00 to 8.00, where 8.00 is the best score. A total of 211 respondents provided 388 midrange storage array evaluations.
The products
The following vendors and midrange array model lines were included in the Quality Awards survey. The number of responses for each finalist is indicated in parentheses after the product name(s).
Celeros SmartSAN*
DataDirect Networks SFA Series*
Dell EqualLogic PS Series or Dell Compellent Storage Center (53)
Dot Hill AssuredSAN 3000/4000/5000 Series*
EMC VNX Series (76)
Fujitsu Eternus DX400 Series*
Hewlett-Packard 3PAR StoreServ 7000 or E/F/T Series, StoreVirtual 4000, EVA Series or P4000/P6000 Series (47)
Hitachi Data Systems Unified Storage Series or Unified Storage VM (33)
IBM Storwize V7000 Series, DCS3700, DS3950 or DS5000 (44)
NEC D4 Series or M-Series*
NetApp FAS2000/FAS3000 Series (57)
Nexsan (now part of Imation) E Series, NST5000 Series*
Nimble Storage CS400*
Oracle Sun ZFS Storage Appliances, Pillar Data Axiom or Sun Storage 25xx-M2 Array (15)
SGI InfiniteStorage 5000 Series*
X-IO (formerly Xiotech) ISE or Hyper ISE Series*
*Too few responses to qualify as a finalist
Overall ratings: HP edges out Hitachi
HP's overall rating of 6.40 was the best in the class, but there was little breathing room between the winner and second-place Hitachi, which rolled up an overall score of 6.38. That's the second time we've seen a winning margin of just 0.02 points in a product category that has frequently produced photo-finish results. And it wasn't just the top two vendors that were neck and neck -- third-place Dell trailed Hitachi by less than a tenth of a point.
Those three vendors divvied up the five rating categories, with HP finishing on top in two, Hitachi snagging two category wins and Dell grabbing the fifth. But most of those wins were hard-fought victories, with consistently strong performances from all comers and tight races in three categories.
Continuing our theme of skin-of-the-teeth wins, IBM, EMC and NetApp finished in the next three slots with only 0.08 points separating them.
While all the rating categories are important indicators of how well a vendor is serving its customers, the initial product quality rating category has emerged as something of a bellwether for midrange arrays. Over the course of the nine surveys, every overall winner -- including HP this year -- has one thing in common: They also garnered the top score for initial product quality.
By the numbers
6.20: Average overall rating for all the midrange products in the survey.
6.51: HP's best category score, earned for initial product quality.
0.19: HP's category marks were extremely consistent, with only 0.19 points separating its highest and lowest scores.
Cool stat
5: Dell and its eventual acquisitions -- EqualLogic and Compellent -- account for five of the nine midrange winners to date.
Sales-force competence: HP's user-friendly approach
While a foot in the door might be a venerable sales technique, storage vendors have to use a variety of far more sophisticated methods to get the attention of harried storage managers these days. HP was the clear winner in the sales-force competence rating category, which lays out some of the most effective storage sales support techniques. HP had the highest scores on four of the six category statements, with Hitachi and Oracle leading on the others.
HP scored between 6.55 and 6.57 for having flexible sales reps, being easy to negotiate with and backing up its efforts with a knowledgeable sales support team. HP also led the group for the statement "My sales rep keeps my interests foremost" with a less flashy 5.98.
Oracle was the top scorer for having sales reps who understand their customers' businesses with a solid 6.36 that put it in front of HP and Hitachi. Hitachi accounted for the best mark on the final statement, "My sales rep is knowledgeable about my industry," with a pacesetting 6.34.
As a group, the lowest average statement score was a 5.71 for keeping customer's interests foremost, which suggests that while midrange users are generally pleased with their sales experiences, they still remain somewhat wary of the purchasing process.
By the numbers
6.01: The average score of all of the midrange vendors for sales-force competence was the second lowest ever recorded on our surveys.
6.38: The midrange group's highest average statement score was for "The vendor's sales support team is knowledgeable."
1: Only once before -- six years ago -- did so few vendors finish with sales-force competence scores of 6.00+.
Cool stat
5x6: HP scored 6.15 or higher on five of the six statements.
Initial product quality: Midrange vendors make good first impressions
For any IT purchase, ROI doesn't start to register until the gear is on the floor and contributing to data center productivity. HP prevailed once again in this rating category, but the results were among the most competitive we've ever seen for initial product quality. HP's winning tally of 6.51 just barely edged out Dell (6.49), Hitachi and IBM (both with scores of 6.47). With only 0.04 points separating the top four finishers, the category came tantalizingly close to a four-way dead heat.
That close finish was mirrored in the way statement honors were distributed: HP led for just one statement (6.76 for "This product is easy to use") but was consistent throughout on the way to its win. Hitachi and IBM each earned best marks on two statements: IBM for products that are easy to get up and running (6.72) and requiring little vendor intervention (6.30); Hitachi flirted with a 7.00 but settled for a 6.93 for "I am satisfied with the level of professional services this product requires" and netted a 6.59 for the important statement "This product delivers good value for the money."
The final top statement score was earned by EMC with its 6.77 for providing products that install without defects.
By the numbers
4: HP, Hitachi, IBM and Dell all scored at least 6.00 on all category statements.
6.49: The midrange group's highest average statement score was for products that install without defects.
1, 2: In all nine midrange array Quality Awards surveys the groups' highest category average has been for initial product quality or product reliability.
Cool stat
0: No midrange vendor has ever emerged as the highest survey winner without scoring highest in the initial product quality category.
Product features: Hitachi users find features meet needs
Sales and first impressions aside, what a storage system can -- and can't -- do will matter. For the product features rating category, HP stepped out of the winners circle to let Hitachi take the spotlight. Hitachi was the only vendor to score 6.00 or better on all seven category statements, coming out on top for four of them. Hitachi's best result was a 6.77 for capacity scaling followed closely by a 6.75 for the statement "Overall, this product's features meet my needs." Its other statement winners were for management features and interoperability with other vendors' gear.
Second-place Dell had the highest total for remote replication (6.48), which capped a series of extremely consistent scores that left it only slightly shy of Hitachi's top mark. HP didn't come out on top for any of the category statements, but did well enough on the "features meeting needs" and management features statements to place third.
NetApp finished a close fourth by garnering laurels for the best grades in two areas the vendor is noted for: snapshot (6.63) and mirroring (6.43) features.
By the numbers
1: This is the first time Hitachi has won the midrange product features category, although it has come very close on several other surveys.
6.45: The midrange gang's best across-the-board average was for "Overall, this product's features meet my needs."
5.76: The group's lowest overall statement average was for interoperability, suggesting they still need to learn how to get along better.
Cool stat
9: In every midrange Quality Awards survey, the winner of the product features category has finished first or second overall.
Product reliability: Hitachi's midrange systems living up to expectations
Hitachi lingered in the winner's circle for another rating category -- product reliability -- taking three statements and winning fairly handily despite a number of other strong showings. Hitachi registered a 6.71, built on leader-of-the-pack scores for products experiencing very little downtime (6.90), meeting service-level requirements (6.84) and providing patches that can be applied non-disruptively.
HP and Dell finished within a hairsbreadth of each other, with No. 2 HP collecting a 6.50 category score to slip past Dell's 6.49. With a 6.45, EMC was also barely off the mark and breathing down the necks of HP and Dell.
With Hitachi collecting three statement wins, HP and Dell split the remaining two. HP's 6.68 for "Vendor provides comprehensive upgrade guidance" bettered Hitachi (6.63) by just a bit. And Dell won the "This product requires very few unplanned patches" statement with a 6.55 that was just enough to pass HP (6.49) and Hitachi (6.48).
Overall, product reliability proved to be the best group average for the midrange products, just as it has been for the last six surveys.
By the numbers
6.15: The group's lowest statement average score was for providing patches that can be applied non-disruptively.
6.58: Patches might be a pain, but the group's best average mark came for "This product experiences very little downtime."
6.45: EMC finished just off the pace of the top three, but its reliability scores were impressively consistent.
Cool stat
5: Dell, and/or one of its acquisitions, has finished at the front of the product reliability field in five of nine surveys.
Technical support: Dell prevails in delivering help to users
Tech support is typically delivered at the most stressful times in a relationship between a user and a vendor. So when a vendor gets the nod from a customer for being a helpful partner in times of need, it's well-earned recognition. Dell capped off our wide-ranging and very competitive romp through midrange arrays, with a strong enough showing in the technical support category (6.36) to put a little distance between it and HP (6.31).
Although the space between the two may seem rather narrow, Dell impressed by leading the group on five of the eight statements in the category, highlighted by a 6.80 for delivering support as promised. That top-notch score was backed by leading tallies for having knowledgeable support personnel (tied with HP), resolving issues in a timely manner (tied with Hitachi), taking ownership of problems and providing adequate documentation.
In addition to its one tie with Dell, third-place Hitachi had the top score (6.42) for the statement "Support issues rarely require escalation."
The final two statements were won by EMC with a 6.28 for having knowledgeable third-party partners and by Oracle, which put up a 6.08 for providing adequate training to its users.
By the numbers
6.11: The group's overall average score for technical support was the lowest we've seen in seven years.
6.43: The best statement score for the entire group was for providing tech support as promised contractually.
5.77 and 5.93: The group average scores for training and documentation suggest there's plenty of room for improvement in these basic areas.
Cool stat
5: Five different vendors either had one of the highest or tied for the highest technical support statement scores.
Would you buy this product again?
At the end of each Quality Awards survey, we ask our respondents if -- given what they now know and have experienced -- they would make the same system purchase again. Many times, the results of this "buy again" question seem to defy the logic of the rating categories, with users ready to re-up with vendors that might have disappointed from time to time. In this edition, Hitachi users resoundingly (91%) said they'd once more buy from the overall second-place vendor. Third-place finisher Dell once again landed in third with 85%. For reasons unknown to us, overall winner HP garnered a more modest 79% buy-again score.
Heavy hitters: Hitachi grabs the capacity crown
Our survey also asks respondents how much installed capacity they currently have for each of the products they evaluated in the survey. While installed capacity reveals little about users' experiences with the products, it does provide some context for rating consideration such as reliability, scaling features and so forth. All of the average installed capacities for our finalist vendors are quite high, and help to redefine the meaning of "midrange storage." Hitachi led the group with its users averaging 419 TB of installed capacity; at the other end of the spectrum, Dell users reported an average of 218 TB installed -- not an insignificant amount of storage capacity by any measure.
About the author:
Rich Castagna is TechTarget's VP of Editorial/Storage Media Group.
Dig Deeper on Data center storage