Share this item with your network:
Managing and protecting all enterprise data

xiaoliangge - Fotolia
Fibre Channel storage alive and kicking
It's not the end of the world for Fibre Channel storage; market research from a variety of industry analysts indicates widespread use and a slow decline.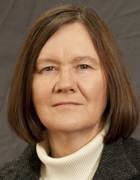 By
Reports of the death of Fibre Channel have resurfaced, but once again, the dire proclamations appear to be an exaggeration. Market research suggests only that the storage interconnect is heading for a slow downtrend, not the technology graveyard.
Dell'Oro Group, a market research firm that tracks storage networking, forecasts an average annual decrease through 2019 of 3% in Fibre Channel (FC) switch ports and 7% to 8% in the FC ports on host bus adapters (HBAs), which provide connectivity and I/O processing between servers and storage.
Crehan Research Inc., projects an average reduction of 5% per year through 2019 in shipments of both FC switch and HBA ports, on the heels of a 2% actual drop from 2008 through 2014.
"Fibre Channel has a large installed base, and it's seeing a gradual decline," said Seamus Crehan, president of the research company. "It's not falling off a cliff."
FC switch revenue grew, from $1.8 to $1.9 billion, from 2013 to 2014, despite the FC switch port decline from 5.9 to 5.8 million, according to Crehan. He said users moved to 16 Gigabit per second (Gbps) FC technology, and the newer switches carried a relatively small price premium over the older 8 Gbps FC.
Next Steps
Fibre Channel storage leads the enterprise pack
SAN tutorial: iSCSI vs. Fibre Channel
Choose the right SAN technology for you
Dig Deeper on SAN technology and arrays