Share this item with your network: BACKGROUND IMAGE: iSTOCK/GETTY IMAGES
Managing and protecting all enterprise data

iSTOCK/GETTY IMAGES
Manage
Learn to apply best practices and optimize your operations.
Data storage salary survey 2012: Skills more valuable than ever
Our 2012 storage salary survey finds that despite tough times—growing capacities, shrinking budgets and long hours—data storage professionals are making more money than ever.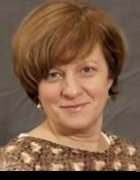 By
Our storage salary survey 2012 finds that despite tough times—growing capacities, shrinking budgets and long hours—data storage professionals are making more money than ever.
The woes of the modern-day data storage manager are well known: more data to deal with, fewer staff, tighter budgets and cutting-edge technologies that have a lot of promise but are still unproven. But there's evidence that the long hours and nonstop challenges, unwritten guarantees that accompany any data storage job, are being rewarded in the marketplace.
In the last decade, our Storage magazine/SearchStorage.com Salary Survey has consistently shown a year-over-year increase for IT pros who manage storage. Our tenth annual survey finds that this year's respondents across the U.S. and Canada received a 5.3% increase in pay, edging out the 5% reported by our 2011 participants. The average annual salary for this year's 140 respondents is $94,170.
The 2012 Storage Salary survey offers a compensation snapshot of storage professionals at companies of all sizes, some on dedicated storage teams at large companies and others who essentially run the show themselves. From virtualized storage to real-time backup and array-based replication, our respondents reported a range of ambitious projects -- adding test SANs, terabytes and data center locations -- at a time when securing IT dollars for storage projects continues to be a challenge.
Some core complaints are all-too familiar. "Interference of non-technical personnel into technical areas" and "Late-night deployments and patching" are among this year's laments, themes repeated every year. Some things are changing, though: 23% are working more closely with IT groups outside storage due to technologies such as virtualization and the cloud. Another 20% said the lines between storage and other IT disciplines have blurred significantly, and 49% plan to leverage their storage careers and work in another area of IT.
Mid-Atlantic region, construction industry top charts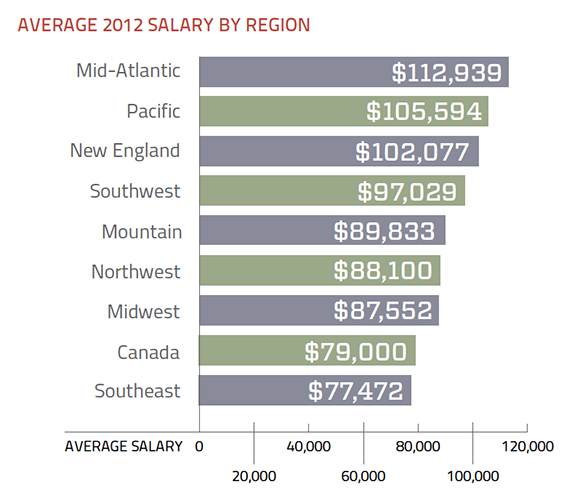 Across the U.S. and Canada, storage pros in every industry reported a jump in their storage salary last year, although there were substantial gaps among regions and vertical markets.
The mid-Atlantic reported the highest compensation, averaging $112,939 annually. The Pacific region saw the second highest annual salaries at $105,594. Ranking last, with an annual average of $77,472, was the Southeast region.
When it comes to bonus expectations, storage pros in New Englanders had the sunniest forecast, predicting bonuses exceeding $11,000. Northwest respondents were banking on an average bonus of $8,515. The Southwest, Pacific and Mountain locations estimated between $2,320 and almost $3,000 in rewards.
Data storage professionals in a handful of industries earned well above the average, with IT workers in the construction industry topping the charts at $118,500. That winning number was followed by those working in IT services ($112,967) and those in the transportation/travel and hospitality sector ($103,250). Financial services also managed to crack the six-figure mark. The education sector ranked last with an average salary of $80,375.
Takeaway: Three regions and four industries exceeded the six-figure salary mark.
Slice and dice: Next year, respondents are banking on raises averaging 3.45%.
Cool quote: "Storage is an excellent field to be in right now. It also seems that certain geographical areas are having a tough time finding good, qualified storage engineers."
Data growth, company revenue boost paychecks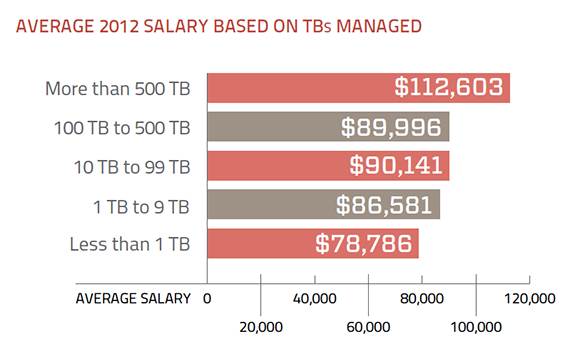 Our survey showed sizable salary jumps were tied to the amount of storage managed. Compensation rose steadily as terabytes were added, starting at $78,786 for those charged with managing less than 1 TB, although pay leveled off at the 100 TB to 500 TB mark before jumping again at the more than 500 TB mark.
Company revenue also appears to have a significant influence on salaries. Storage pros at companies with less than $50 million in revenue earned an average of $78,399. That figure rose to $90,260 for companies with revenue between $101 million and $500 million. The average annual salary of storage pros at companies where revenue exceeds $10 billion is $123,713.
Storage growth, the year-over-year expansion of storage, also impacted salaries. Compensation increased each time growth jumped, ranging from $84,716 for growth between 1% and 10% to $115,000 for those managing growth of 41% to 50%. However, average salaries dropped after the reported growth hit the 50% mark.
Takeaway: Storage salaries tend to grow with an increase in company revenue and the number of terabytes managed.
Slice and dice: Forty-eight percent of respondents saw their data storage capacity grow between 11% and 30%.
Cool quote: "[My dream job] is as a systems architect for a midsized company. Small companies generally can't afford the 'cool' IT gear and larger companies tend to be more siloed in their delegation of duties."
Contract workers, stretching budget dollars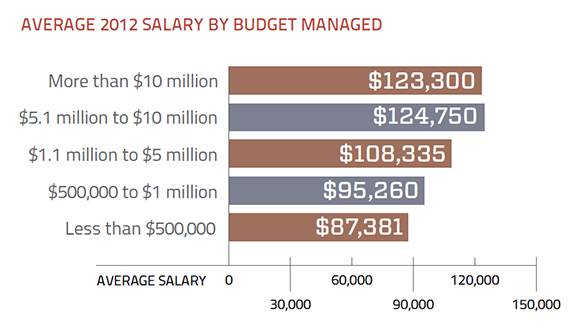 Our Salary Survey participants work at companies with storage budgets ranging from less than $500,000 (43%) to more than $10 million (7.8%). When we asked how that budget relates to overall IT spending, 33% said storage accounted for less than 10% of their company's overall IT budget. Thirty-five percent estimated storage spending at between 11% and 20%, and 15% said they don't know how much of the IT budget is dedicated to storage.
While many respondents said they'd rather be architecting SAN systems than doing paperwork, we found paychecks grew with the size of the budget managed -- except for storage pros managing budgets greater than $10 million.
And the larger a company is, the more likely it is to have a dedicated storage group, according to our survey. Between 26% and 29% of companies with revenue of less than $500 million said they had a dedicated storage group. Once revenue exceeded $500 million, that figure increased. For example, 75% of companies with revenue between $5.1 billion and $10 billion had a dedicated storage team.
Takeaway: Sixty-eight percent of those surveyed say storage represents less than 20% of their overall IT budget.
Slice and dice: Nearly 30% saw an increase in the use of consultants or outside personnel last year.
Cool quote: "Currently in maintenance mode. New SAN was dropped from budget; will be implementing [Windows] Server 2012 this year and the new SAN in 2013."
Health benefits hold up, while work-at-home policies disappoint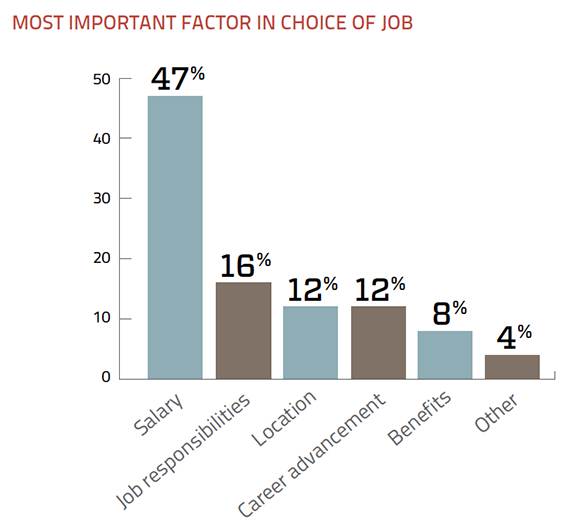 In 2012, when the cost of health care was a hot-button issue fueling national debates, 64% of respondents saw no change to their benefits, 21% had their benefits reduced and 12% said their benefits improved. These figures are similar to ones we saw in our 2011 survey, when 19% of respondents had their benefits reduced and 68% saw no change.
Overall, satisfaction with benefits such as health and dental was high; there was similar satisfaction with the amount of flexible work hours, which participants cite again and again as crucial to their overall job satisfaction.
When rating health and retirement benefits, approximately 60% of respondents rated their plan as good, very good or excellent. A little more than 70% rated their company's flexibility in scheduling favorably. But the ability to work from home is apparently still a sticking point at many firms; only 45% rated that benefit favorably while 28% rated that option as "poor." When asked their most important factor in choosing a job, 8% picked benefits, although many of those surveyed mentioned good benefits as a reason for liking and appreciating their current employer.
Takeaway: Health, dental and retirement plans all scored above average in satisfaction.
Slice and dice: A little more than 4% of respondents aren't allowed flex time; slightly more than 6% don't have a work-from-home option.
Cool quote: "Work/life balance is fantastic. The company invests in new technologies that provide us with challenging projects."
Time spent on storage and at school can make a difference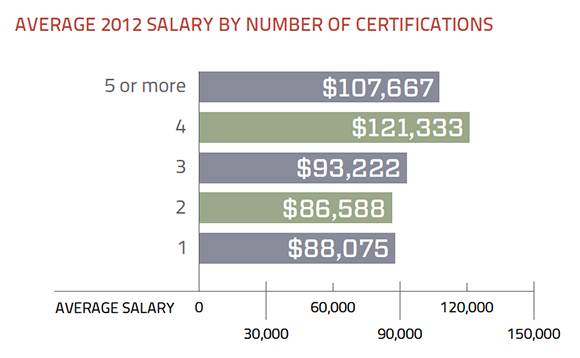 So, how can data storage pros earn more money? The old-fashioned way, according to our respondents: education plus experience working directly with the technology. The highest paid data storage pros in our survey have a winning combination of an advanced degree and years of dedicated storage experience.
The lowest paid respondents were those with only a high school diploma -- they had an average salary of $68,700. Respondents with some college coursework received a significant boost to $89,466, while those with a college diploma earned an average of $95,147. An investment in a graduate degree paid off with an average annual salary of $102,404. But the highest earners in 2012 were those candidates with a doctorate degree and dedicated storage experience. Salaries for those respondents combining a graduate degree and less than two years of storage experience averaged $106,600.
Rather than opt for more school loans, many data storage pros seek professional certifications to beef up their CVs and paychecks. But our survey finds no assurance that more certifications means more money. Fewer than three certifications didn't contribute to a salary increase, but those with four certifications did beat out their peers by a wide margin with an average annual salary of $121,333. After four certifications, compensation dropped again to $107,667.
Takeaway: Advanced degrees plus storage-specific experience pays off; certifications don't guarantee higher pay.
Slice and dice: Fifty-one percent of respondents plan to continue their careers in storage.
Cool quote: "I'd like to be working for a consulting firm, traveling around and implementing solutions, and constantly involved in the latest technology."
Ups, downs and getting the runaround
We asked respondents to tell us what motivated them to get to work on Monday mornings and kept them wishing it were Friday. Here are some of the best and worst things about working as a data storage pro in 2012.
Eight great things about being a storage pro
"The freedom I have—there are 4,500 kms between me and my direct boss."
"Flexible hours and the ability to work from home. Also overtime pay."
"Challenging work environment."
"Flexibility and the support of management on new technology."
"I have a great impact on the overall business."
"Retirement package."
"Large storage environment, lots of challenges to solve. Good pay, good management, great company to work for."
"Working with other talented IT staff."
Eight not-so-great things about being a storage pro
"Long commute and a poor work-from-home policy."
"Having to become a jack-of-all-trades and master of none."
"Managers who ignore reasonable practices regarding storage."
"Paperwork … documentation is important, but I'd rather be 'in the field' and seeing what's happening."
"On call, and the lack of advancement opportunities."
"The facilities we work in aren't that nice. The building definitely needs major improvements."
"The hours I work without being compensated with time or money."
"Very political. Decisions aren't based on need or how they'll benefit the company; they're based on whether and how they'll personally benefit management."
About the author:
Ellen O'Brien is executive editor of TechTarget's Storage Media Group.
Dig Deeper on Storage market research reports