Share this item with your network:
Managing and protecting all enterprise data

Cebreros - Fotolia
Data protection systems for primary storage
Snapshots, mirroring, replication and erasure coding are among the data protection systems that help keep data safe -- see how and when to use them.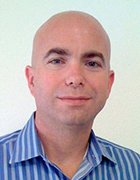 By
IT planners tend to focus on performance and scale when selecting a primary storage system, but another important consideration is data protection. But data protection is no longer the sole domain of the backup process.
Modern primary storage systems can go a long way to protecting themselves with built-in data protection systems that potentially replace backup or at least lighten its load. For IT professionals, the key is to understand the capabilities of these features and decide just how much of the backup load they would like primary storage to carry.
Next Steps
2015 Products of the Year: Backup hardware finalists
Deduplicating disk backup systems help protect data
Your backup strategy must include snapshots protecting data