Evaluate
Weigh the pros and cons of technologies, products and projects you are considering.
Essential guide to hybrid flash arrays
Hybrid flash arrays are growing in popularity, pulling ahead of all-flash. This essential guide dives into hybrid array use cases, tips and precautions.
Introduction
Hybrid flash arrays are the most common storage-side flash deployment today -- well ahead of all-flash arrays. Many users have added flash to existing storage to create a DIY hybrid SSD array. Plus, every major storage vendor offers hybrid flash arrays, and some sell a variety of them. Typically, an organization might have one or two applications -- such as a database or virtual desktop infrastructure (VDI) -- that require the performance flash offers. So, an all-flash array may be overkill.
Hybrid flash arrays offer the performance that organizations need for those critical apps, while keeping costs under control and boosting capacity with traditional hard drives. Of course, there are a number of important things to consider when choosing a hybrid SSD array. For example, should you build it yourself with existing storage or purchase a new array? If you opt to buy, has the vendor simply added flash to an existing array, or has the array been designed from the ground up or re-architected to take full advantage of flash?
This Essential Guide will look at the variety of hybrid flash arrays available today, offer info on typical hybrid array use cases, compare hybrid and all-flash arrays, and more. Readers will also learn common issues to watch for when deploying and managing hybrid flash arrays.
1

DIY vs. buy

-
When to install a hybrid array on your own
Buying a pre-configured hybrid SSD array from a vendor can result in a simpler installation and lower risk of incompatibility between an SSD and an existing array. However, with the steep price markups associated with buying, more and more companies are looking to go the DIY route.
2

Hits and misses

-
Hybrid flash snags to consider
There are a number of benefits to implementing a hybrid SSD array, which promises to deliver high-performance results at a lower cost. But are there drawbacks to look out for with a hybrid flash array? The links below dive into the issues you may run into with hybrid SSD arrays and how to confront them.

Download this free guide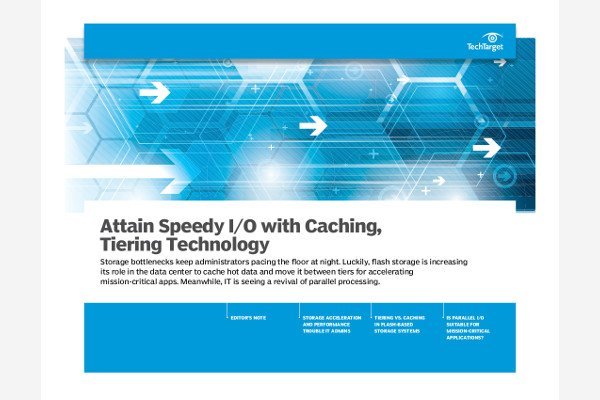 PDF: Is parallel I/O suitable for mission critical apps?
Download this PDF to learn where performance problems stem from, how technologies such as cloud, flash and software-defined storage work to curb them as well as the drawbacks storage administrators need to be aware of.
3

Hybrid vs. all-flash

-
Deciding which array is the right choice
Hybrid and all-flash arrays each have their own benefits and drawbacks. Deciding which array works best for an environment requires an examination of your particular needs and resources. Below, find out what to look for when making the choice between a hybrid or all-flash array.
4

Case studies

-
Hybrid flash arrays in action
We've gathered five separate case studies where a hybrid SSD array was implemented. See what the process entailed, benefits they saw, and why they chose to go with hybrid over all-flash.