Definition
VRAM (video RAM)
VRAM (video RAM) is a reference to any type of random access memory (RAM) used to store image data for a computer display.
All types of VRAM are special arrangements of dynamic RAM (DRAM). VRAM is a buffer between the computer processor and the display, and is often called the frame buffer. When images are to be sent to the display, they are first read by the processor as data from some form of main (non-video) RAM and then written to VRAM.
From VRAM (the frame buffer), the data is sent as a digital signal via a DVI or HDMI port to a modern, flat-screen LED display. If the display is an older cathode ray tube model -- or if the modern display is connected by an older VGA connector to the video card -- the video signal is first converted by a RAMDAC into analog signals that are sent to the display.
Content Continues Below

Download this free guide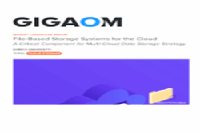 Considerations for Using Cloud File Storage
The cloud-based file storage landscape is constantly changing, making it important to keep up with the crucial offerings from different vendors. Unlock this white paper to learn which vendors to watch and learn 3 crucial observations to enhance your multi-cloud data storage strategy.
Previous high-performance forms of VRAM were dual-ported, which means that while the processor is writing a new image to VRAM, the display is reading from VRAM to refresh its current display content. The dual-port design was the main difference between system RAM and VRAM in the 1980s and into the 1990s.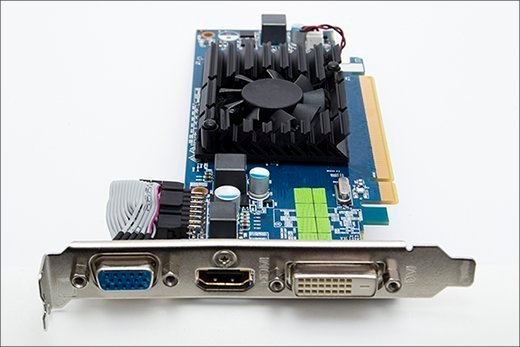 Types of VRAM
Types of VRAM include:
VRAM usage
Modern graphics cards use a version of SGRAM called GDDR5. As the name implies, GDDR5 is double data rate RAM, like the DDR4 used as system RAM in modern computers.
The only significant difference these days between VRAM and system RAM is the speed (DDR5 vs. DDR4 or lower) and the ability to mimic dual-port functionality common in older forms of specialized VRAM.
VRAM is most important in applications that display complex image textures or render polygon-based 3D structures. The most common of these applications are video games or 3D graphic design programs.
For applications that rely on complex data processing functions, the amount of VRAM on a system's graphics card is not nearly as important as the amount of system RAM. A modern business workstation can easily get by without a graphics card, often using a chip on the motherboard that shares system RAM for video display.
For graphic processing applications or high-end video games, more VRAM is better.
Currently, it's possible to buy video cards based on NVIDIA's Titan X technology with 12 GB of GDDR5 VRAM, which can run video games at 4K resolution, at frame rates up to 60 frames per second.
Importance of VRAM for gaming
In terms of gaming, VRAM plays a key role in performance, such as loading times and image quality. Certain levels of VRAM are necessary for games to run at different resolutions. For example, rendering a game at 1080p resolution is different than rendering a game at 4K resolution, which requires more graphics memory. More VRAM is needed to successfully render an image with a high resolution or the textures and images a user is attempting to render can overload the VRAM and cause the GPU to flood data onto the RAM. And that can cause a drop in performance.
Today, 4 GB of VRAM is more than enough for 1080p gaming. However, users gaming in QHD and UHD resolutions should opt for 8 GB.
For gaming, users generally need:
2 GB -- 720p
4 GB -- 1080p
6-8 GB -- 1440p
8-12 GB -- 2160p (4K)
For video editing, users typically need:
8 GB -- 720-1080p files
16 GB -- 4K files
32 GB -- users can edit all types of files with this amount of RAM
64 GB – for professional/commercial users who plan to edit 8K files
History of VRAM
Frederick Dill, Daniel Ling and Richard Matick invented VRAM at the IBM Research Center in 1980 and it was patented five years later. In 1986, the first commercial video memory was used in a high-resolution graphics adapter for IBM's RT PC system.
After the release of this PC, the costs of dual port memory decreased significantly and more people began to use VRAM. In addition, VRAM has enhanced the overall frame buffer throughput, enabling less expensive higher-resolution, high-speed, color graphics.
This was last updated in
September 2019
Continue Reading About VRAM (video RAM)
Dig Deeper on Data storage management