Definition
VRAM (video RAM)
VRAM (video RAM) is a reference to any type of random access memory (RAM) used to store image data for a computer display.
All types of VRAM are special arrangements of dynamic RAM (DRAM). VRAM is a buffer between the computer processor and the display, and is often called the frame buffer. When images are to be sent to the display, they are first read by the processor as data from some form of main (non-video) RAM and then written to VRAM.
From VRAM (the frame buffer), the data is sent as a digital signal via a DVI or HDMI port to a modern, flat-screen LED display. If the display is an older cathode ray tube model -- or if the modern display is connected by an older VGA connector to the video card -- the video signal is first converted by a RAMDAC into analog signals that are sent to the display.
Previous high-performance forms of VRAM were dual-ported, which means that while the processor is writing a new image to VRAM, the display is reading from VRAM to refresh its current display content. The dual-port design was the main difference between system RAM and VRAM in the 1980s and into the 1990s.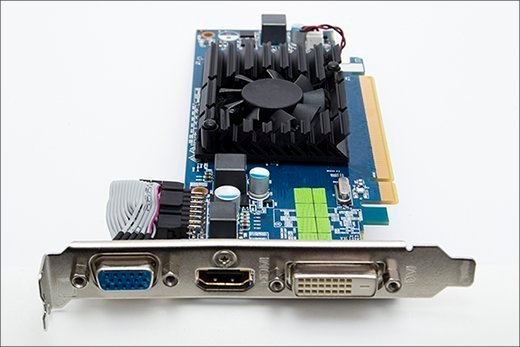 This was last updated in
September 2019
Continue Reading About VRAM (video RAM)
Dig Deeper on Data storage management