Definition
secondary storage
Secondary storage is storage for noncritical data that does not need to be frequently accessed. It trades high performance for economical long-term archiving. Data that is accessed less frequently can be migrated to secondary storage devices to free up space and improve performance on primary storage devices and lower overall storage costs. Types of secondary storage include devices for backup and archiving. Secondary storage is synonymous with the terms secondary memory, auxiliary storage and external storage.
Secondary storage initially referred to the class of media used to store the data. Today, the term is also about the management of noncritical data. While secondary storage does not need to be accessed as frequently as primary data, recovery of the data can prove crucial to replacing the information and applications a business needs. Backup and disaster recovery (DR) processes rely on restoring secondary data to re-create files and applications lost because of user error, malicious attacks or natural events, such as hurricanes, earthquakes and fires.
Organizations also rely on secondary storage to keep data for internal and legal compliance regulations.
Secondary storage vs. primary storage
Secondary storage data usually resides on devices with nonvolatile memory, such as hard disk drives (HDDs), solid-state drives (SSDs), tape drives and optical media. The devices often protect data for DR or long-term retention.
Secondary storage is considered a lower tier than the primary storage tier, and it's not under the direct control of a computer's central processing unit (CPU). Secondary storage devices do not interact directly with an application.

Primary storage, also called active storage, refers to a storage tier containing frequently accessed, mission-critical applications and their data. This tier of storage could take the form of local disks installed inside a server's chassis or as disks in an external storage array.
Secondary storage is often referred to as Tier 2 storage, with primary storage serving as Tier 1 and sometimes Tier 0 storage.
The term primary storage is also used to refer to volatile memory, such as random access memory (RAM) or cache memory, which is cleared when a device is powered off.
Benefits of secondary storage
There are two main benefits to moving infrequently used data from primary storage to secondary storage: to free capacity on primary storage and to lower overall storage costs.
Secondary storage provides a lower-cost, higher-capacity storage tier than primary storage, although the data stored is not immediately accessible. This tradeoff is worthwhile in some cases, such as for a backup disk appliance. Such an appliance can store a vast amount of data, but getting access to it requires dedicated backup software. Similarly, optical discs and backup tapes must first be mounted before they can be read.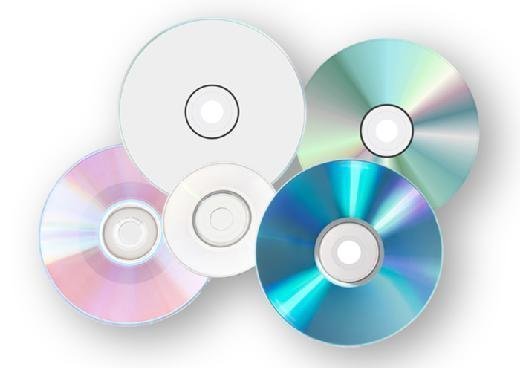 Data sets stored on secondary storage include backup data, test/development data, scientific data, reference data, archived data and other older operational data that no longer requires daily access. Organizations may still gain value from this data by running analytics against it, or it may need to be stored only to meet regulatory requirements.
Data is often archived for long-term preservation. Whether to meet regulatory compliance or maintain business transaction records, some businesses need to store data for years or indefinitely. Because this data isn't frequently accessed or changed, it is more cost-efficient to store it on high-capacity secondary storage.
Some businesses store archive data in a third tier, separate from the storage tier used for backup and accessed even less frequently. This is called cold storage, or sometimes tertiary storage, but it is important to note that secondary storage is a blanket term for all nonprimary storage.
Devices used in a secondary storage tier
Secondary storage backs up primary storage by copying data through replication or other data protection and recovery methods, such as archives and snapshots.
External HDDs are portable devices that serve as secondary computer storage or as a network drive. An external drive attaches to a computer via a standard USB port. Older removable media, such as a floppy disk or USB drive, is most often used by consumers to back up personal computer storage. Newer computer systems do not support floppy disks.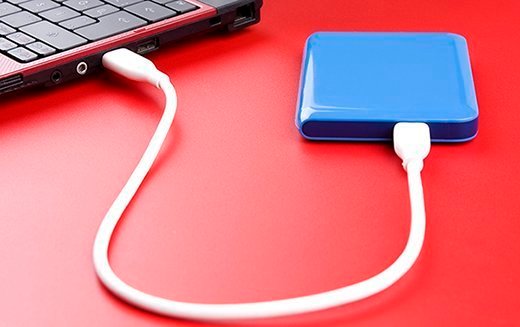 Enterprises seldom deploy consumer-oriented portable devices as secondary storage due to concerns about data security and inventory management. They use portable storage devices that integrate enterprise-class data encryption at the device or cartridge level, which prevents unauthorized users from gaining access to the data.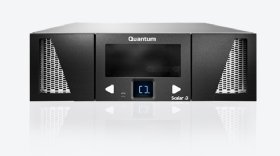 Other media used for enterprise secondary storage includes disk-based systems or magnetic tape libraries. Flash media, such as SSDs, can be paired with HDDs in a hybrid flash environment, such as hyper-converged storage for secondary copy data.
Some all-flash arrays support replication to third-party disk systems for converged data protection in a tiered storage environment.
Due to its comparably higher cost and lower write endurance, all-flash storage is rarely used exclusively for secondary data.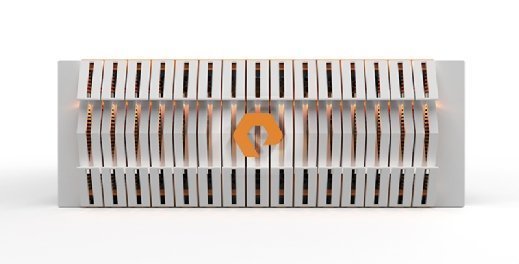 In a business environment, an older network-attached storage (NAS) box, storage area network (SAN) or tape library can potentially serve as secondary storage. More recently, object storage devices have been used in secondary storage to lessen the demands on primary storage arrays.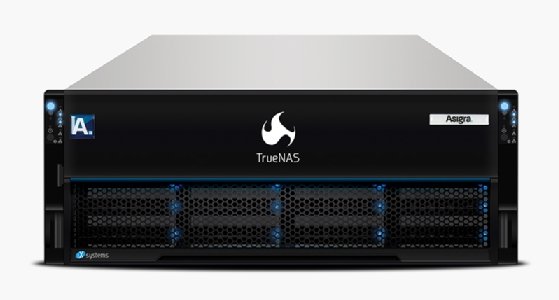 Cloud as a secondary storage tier
The rise of the software as a service (SaaS) model expands cloud storage use cases to provide a secondary or tertiary tier. This is especially true when cloud storage is used for backup and data archiving.
Cloud-based archiving has emerged as a cost-effective tool to store aged data that rarely changes, in comparison to primary storage in a server. A secondary storage system internally managed in an on-premises data center is known as a private cloud.
By contrast, data packets shipped via broadband internet pipes to a third-party service provider reside in a public cloud, such as Amazon Web Services or Microsoft Azure. Companies frequently choose a hybrid cloud model that keeps some data locally and archives less active data sets in a public cloud repository.
Public cloud storage consumers access data stored on physical servers outside of their own data center, connecting to it via the internet. This allows data to be accessed from any device, although customers may incur charges above the monthly cloud subscription for ingress and egress and for running operations on the data.
For those reasons, plus lingering concerns about data security and availability, many enterprise customers take a cautious approach when selecting the public cloud as a secondary target. The SaaS model allows a company to scale its cloud-based consumption costs based on varying demand.
Why secondary storage is gaining prominence
Due to corporate data growth, storage managers are adopting more secondary storage to reclaim capacity on primary storage arrays. The ability to maintain older data copies in an easily accessible form satisfies business and regulatory compliance requirements.
Several factors have contributed to the growing importance of secondary storage. Rather than simply parking data for the long term, companies are facing mounting pressure to derive greater value from it.
The emergence of big data analytics has companies storing more and larger data sets. Amid stepped-up legal requirements, companies are reluctant to delete older data.
Developers inside an organization also rely on secondary storage because they cannot use production data when testing and developing software code.
Incidents of ransomware and other types of extortionware are rising, fueled by the expanding number of attack surfaces generated by internet of things (IoT) devices. This makes it all the more important for businesses to have offline storage.
Vendors that specialize in secondary storage
In recent years, storage vendors have shifted their attention to boosting software capabilities to enable customers to build tiered secondary and tertiary storage to a cloud, backup product or even to other vendors' storage.
Large vendors, such as Dell EMC, Hitachi Vantara, IBM and Veritas, have products for various secondary storage use cases, such as backup software, backup hardware and archiving. Newer vendors Cohesity and Rubrik sell single platforms that handle these capabilities on premises and in the public cloud. Another software vendor, Commvault, has also adopted the single-platform model.
Object storage used for archiving is sold by a mix of large vendors and smaller private companies. Object storage vendors include Caringo, Cloudian, Dell EMC, Hitachi Vantara, IBM, NetApp, Quantum, Scality and SwiftStack. File archiving software vendors include Arkivio, Commvault, Dell EMC, IBM, Quantum and Veritas.
Larger public cloud providers Amazon, Google and Microsoft are also commonly used to store secondary data. Their services for infrequently accessed files cost less than their primary storage services, but require more time to retrieve data.
Customers should consider several requirements for speed and performance when choosing a secondary storage system, such as data ingestion, restore times, archiving and snapshots. Other key features revolve around metadata search and reporting capabilities.
Continue Reading About secondary storage
Dig Deeper on Storage tiering