An optical disc is an electronic data storage medium that can be written to and read using a low-powered laser beam. Originally developed in the late 1960s, the first optical disc, created by James T. Russell, stored data as micron-wide dots of light and dark. A laser read the dots, and the data was converted to an electrical signal, and finally to audio or visual output. However, the technology didn't appear in the marketplace until Philips and Sony came out with the compact disc (CD) in 1982. Since then, there has been a constant succession of optical disc formats, first in CD formats, followed by a number of DVD formats.

Download this free guide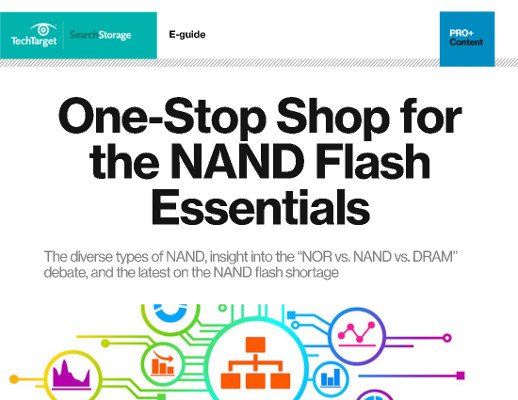 PDF: The NAND flash essentials one-stop shop
Look no further than this guide for your NAND flash memory essentials. Your copy includes an in-depth breakdown of SLC, MLC and TLC NAND, a performance and cost comparison of NAND vs. DRAM and NOR, and how the NAND flash shortage affects SSD supply and pricing.
Optical disc offers a number of advantages over magnetic storage media. An optical disc holds much more data. The greater control and focus possible with laser beams (in comparison to tiny magnetic heads) means that more data can be written into a smaller space. Storage capacity increases with each new generation of optical media. Emerging standards, such as Blu-ray, offer up to 27 gigabytes (GB) on a single-sided 12-centimeter disc. In comparison, a diskette, for example, can hold 1.44 megabytes (MB). Optical discs are inexpensive to manufacture and data stored on them is relatively impervious to most environmental threats, such as power surges, or magnetic disturbances.
Continue Reading About optical disc
Dig Deeper on Storage Resources
PRO+
Content
Find more PRO+ content and other member only offers, here.