Definition
open source cloud storage
Open source cloud storage is a cloud storage architecture that uses freely available source code to build and manage a private cloud storage platform.

Download this free guide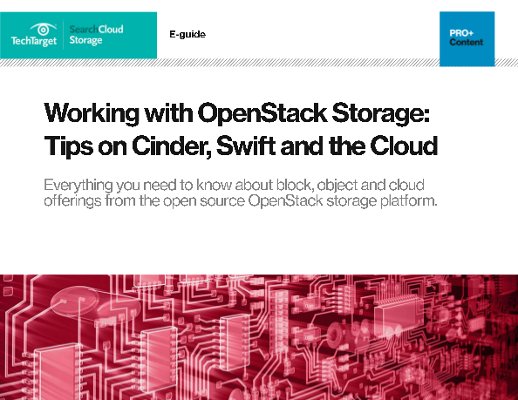 Download the PDF version of "Working with OpenStack storage: Tips on Cinder, Swift and the cloud"
Rather than going through each of these 15 articles individually, save yourself the time and effort by downloading our comprehensive PDF version of this essential OpenStack guide so that you can access all of this expert content in one, easy-to-read resource.
A major advantage of using open source software (OSS) such as OpenStack and CloudStack to build an open source cloud storage environment is that users can modify the source code to meet the needs of their individual businesses. Open source also prevents the need to purchase expensive licensing models and tools and vendor lock-in. Other benefits include the ability to use commodity, off-the-shelf hardware to build the cloud.
Some of the drawbacks to open source cloud storage include finding and paying for the technical expertise that's necessary to modify the source code. Open source cloud storage users have to forgo the comfort of a cloud storage service-level agreement (cloud storage SLA).