Definition
RAID 6 (redundant array of independent disks)
RAID 6, also known as double-parity RAID, uses two parity stripes on each disk. It allows for two disk failures within the RAID set before any data is lost.

Download this free guide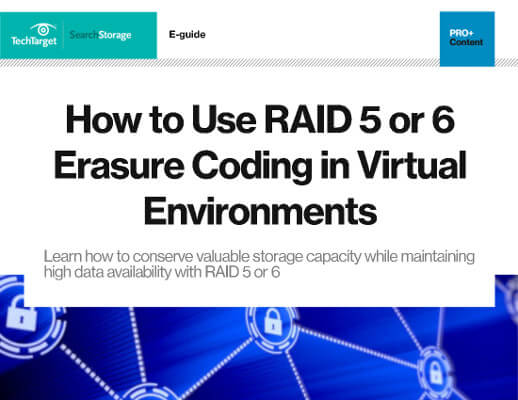 Download: RAID 5 and RAID 6 achieve more efficient erasure coding
This guide will instruct you on how to implement RAID 5 or RAID 6 erasure coding in virtual environments like vSAN 6.2. Included is an explanation of how these higher levels conserve capacity while maintaining data availability.
This configuration offers very high fault- and drive-failure tolerance. It is used for environments that need long data retention periods, such as archiving. One disadvantage in using RAID 6 is that each set of parities must be calculated separately, which slows write performance. Implementing RAID 6 is also more expensive because of the two extra disks required for parity.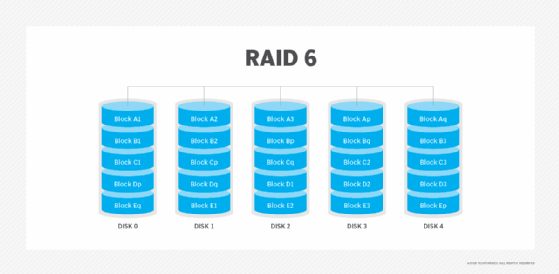 Continue Reading About RAID 6 (redundant array of independent disks)