Definition
RAID 4 (redundant array of independent disks)
RAID 4 is a RAID configuration that uses a dedicated parity disk and block-level striping across multiple disks.
Because data is striped in RAID 4, the records can be read from any disk. However, since all the writes must go to the dedicated parity disk, this causes a performance bottleneck for all write operations.

Download this free guide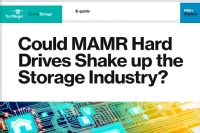 What's on The HDD Horizon?
Perpendicular magnetic recording (PMR) helped extend the capacity of HDD storage over the last 10 years but they're quickly hitting their limit. So what's next? Are is hard disk on its way out the door? Download now to read about a new technology; microwave assisted magnetic recording – or MAMR - that is poised to breathe new life into HDDs.
RAID 4 is not commonly used.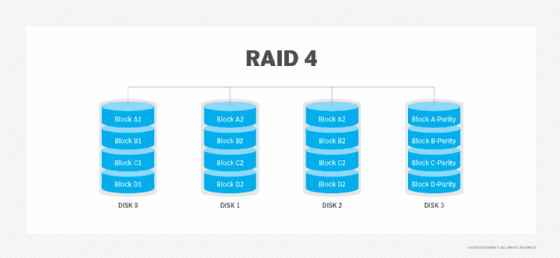 Continue Reading About RAID 4 (redundant array of independent disks)