Download this free guide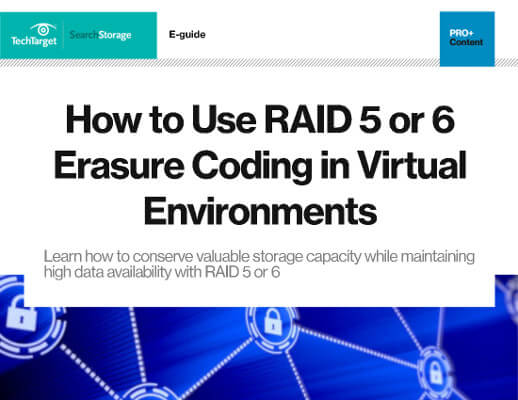 Download: RAID 5 and RAID 6 achieve more efficient erasure coding
This guide will instruct you on how to implement RAID 5 or RAID 6 erasure coding in virtual environments like vSAN 6.2. Included is an explanation of how these higher levels conserve capacity while maintaining data availability.
RAID 2 is a technique that stripes data at the bit level using a Hamming code to detect errors.
Because the error correction codes in today's hard disk drives use Hamming code, RAID 2 is now considered obsolete.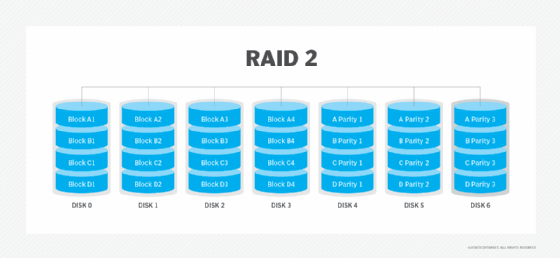 Continue Reading About RAID 2
Dig Deeper on SAN technology and arrays