Definition
RAID 10 (redundant array of independent disks)
RAID 10, also known as RAID 1+0, combines disk mirroring and disk striping to protect data.
A RAID 10 configuration requires a minimum of four disks, and stripes data across mirrored pairs. As long as one disk in each mirrored pair is functional, data can be retrieved. If two disks in the same mirrored pair fail, all data will be lost because there is no parity in the striped sets.

Download this free guide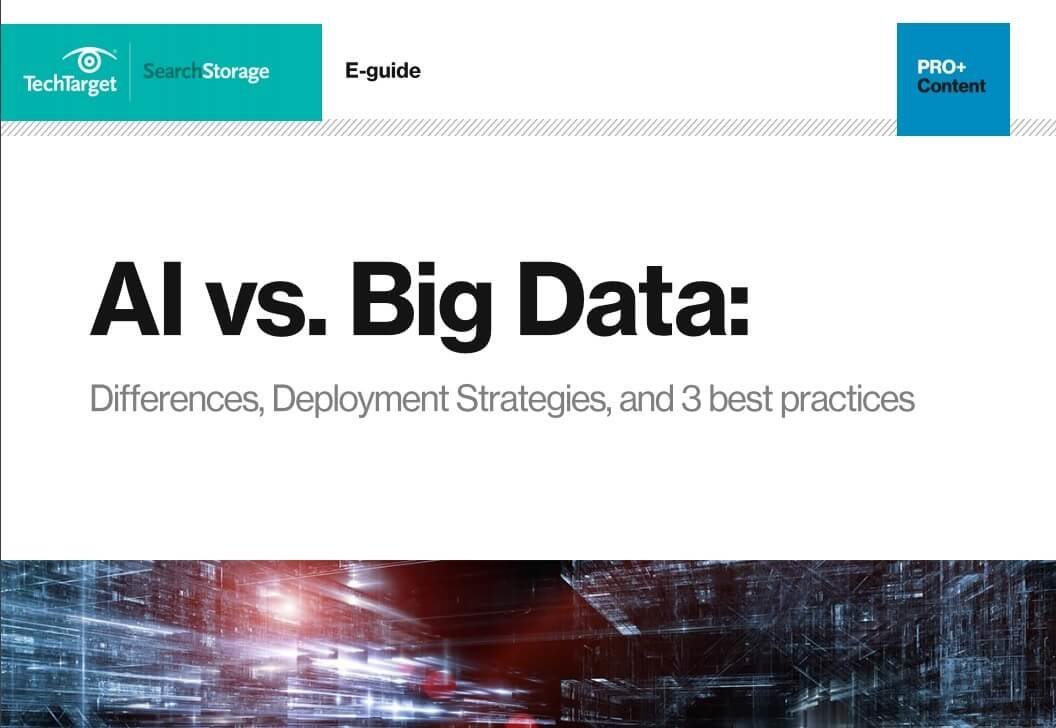 AI or Big Data, What's the Better Fit for Your Business?
Though similar in some ways, the two play vastly different roles in your storage system. Do you know what's the best option for your business, or how you can put it into practice? Read this guide to find these answers, as well as a framework for finding success with AI in your storage architecture.
By submitting your personal information, you agree that TechTarget and its partners may contact you regarding relevant content, products and special offers.
You also agree that your personal information may be transferred and processed in the United States, and that you have read and agree to the Terms of Use and the Privacy Policy.
RAID 10 provides redundancy and performance, and is the best option for I/O-intensive applications. One disadvantage is that only 50% of the total raw capacity of the drives is usable due to mirroring.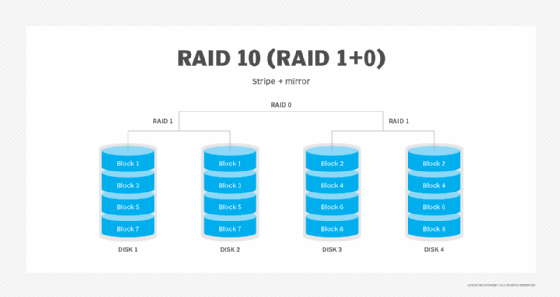 Continue Reading About RAID 10 (redundant array of independent disks)
PRO+
Content
Find more PRO+ content and other member only offers, here.