Definition
RAID 0 (disk striping)
RAID 0, also known as disk striping, is a technique that breaks up a file and spreads the data across all the disk drives in a RAID group.
The benefit of RAID 0 is that it improves performance. Because striping spreads data across more physical drives, multiple disks can access the contents of a file, allowing writes and reads to be completed more quickly. A drawback to RAID 0 is that it does not have parity. If a drive should fail, there is no redundancy and all data would be lost.

Download this free guide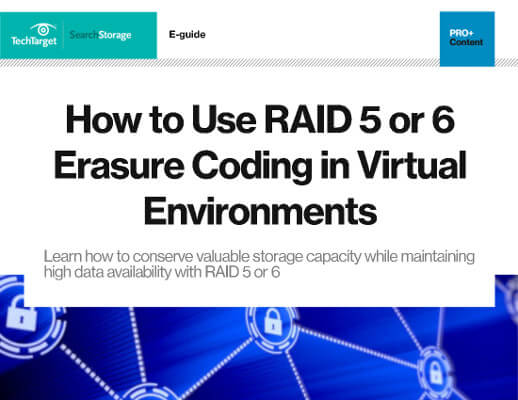 Download: RAID 5 and RAID 6 achieve more efficient erasure coding
This guide will instruct you on how to implement RAID 5 or RAID 6 erasure coding in virtual environments like vSAN 6.2. Included is an explanation of how these higher levels conserve capacity while maintaining data availability.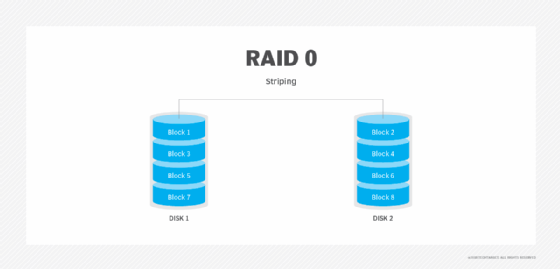 Continue Reading About RAID 0 (disk striping)