A Jaz drive is a small, portable hard disk drive used primarily for backing up and archiving personal computer files. The Jaz drive is sold by Iomega Corporation, the same company that developed the Zip drive. Both the Jaz drive and the disks come in two sizes, 1 GB and 2 GB. The two sizes look similar, but a 2 GB disk is not compatible with a 1 GB Jaz drive. The 2 GB Jaz drive can use both disk sizes. Internal and external Jaz drives are available. The Jaz drive uses the Small Computer System Interface (Small Computer System Interface) and requires a SCSI controller.

Download this free guide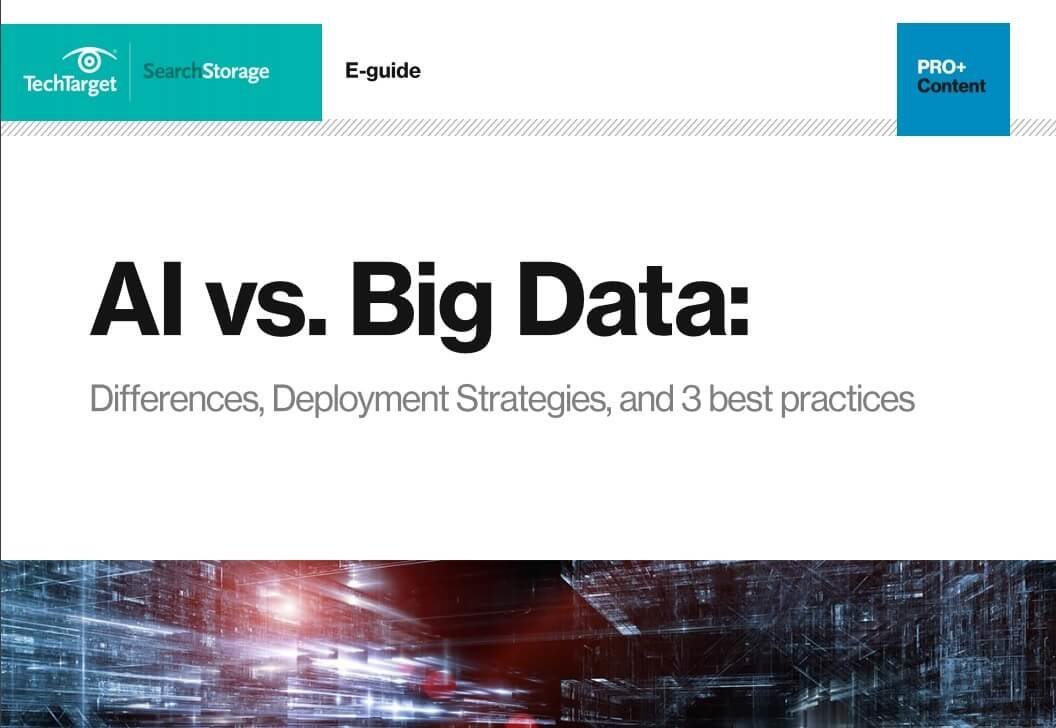 AI or Big Data, What's the Better Fit for Your Business?
Though similar in some ways, the two play vastly different roles in your storage system. Do you know what's the best option for your business, or how you can put it into practice? Read this guide to find these answers, as well as a framework for finding success with AI in your storage architecture.
A Jaz drive comes with software to back up the hard disk, to record and playback voice, music and video files, to temporarily use the Jaz drive on another computer, and to duplicate Jaz disks using one Jaz drive. Jaz drives are also used to exchange files with others, to store unusually large files, and to keep certain files separate from files on your hard disk. The Jaz drive is different from a Zip drive in that the computer recognizes it as another hard disk, which allows the user to install and use applications from the Jaz drive. The Jaz drive runs at speeds near or equal to traditional hard disks.
Continue Reading About Jaz drive
Dig Deeper on SAN technology and arrays
PRO+
Content
Find more PRO+ content and other member only offers, here.