Definition
Hadoop as a service (HaaS)
Hadoop as a service (HaaS), also known as Hadoop in the cloud, is a big data analytics framework that stores and analyzes data in the cloud using Hadoop. Users do not have to invest in or install additional infrastructure on premises when using the technology, as HaaS is provided and managed by a third-party vendor.

Download this free guide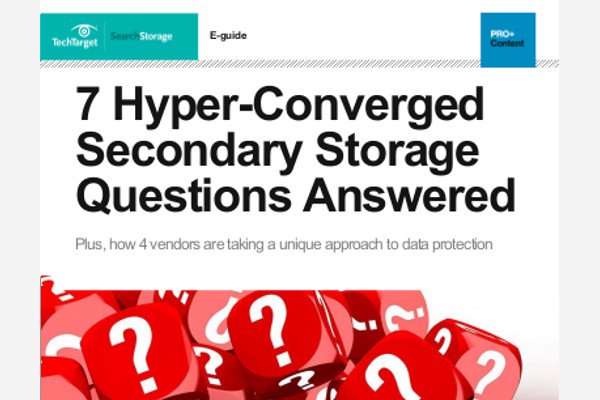 7 Hyper-Converged Secondary Storage Questions Answered
In this expert guide, receive answers to 7 fundamental questions, an analysis of Asigra, Cohesity, HPE and Rubrik hyper-converged secondary storage products, key benefits of converged secondary storage and cautions and much more.
The open source Hadoop big data analytics framework allows large, unstructured data sets to be analyzed. Hadoop's storage mechanism, the Hadoop Distributed File System, distributes these workloads across multiple nodes so they can be processed in parallel. One of the drawbacks to the Hadoop open source programming language, however, is that it requires a special set of skills many organizations do not have in-house or cannot afford. Hadoop as a service providers integrate proprietary programs with the Hadoop framework to make it easier for organizations to use, and typically include management and support capabilities. Most HaaS offerings are cloud-based, and pricing is most often on a per-cluster, per-hour basis.
HaaS providers offer a variety of features and support, including:
Hadoop framework deployment support
Hadoop cluster management
Alternative programming languages
Data transfer between clusters
Customizable and user-friendly dashboards and data manipulation
Security features
Features to look for in a HaaS provider include:
Amazon was the first major provider of Hadoop as a service. Other providers currently in the market include:
Amazon Elastic MapReduce
Microsoft HDInsight
IBM InfoSphere BigInsights
Oracle Big Data Discovery Tool
OpenStack Savanna
Google Cloud Dataproc
Continue Reading About Hadoop as a service (HaaS)